Rose water is the best toner for Our skin
I love my skin and I know that it needs a lot of care. Along with face cream we also need a good toner to keep it healthy during the summers. I have tried the rosewater which is available in thr market but as I used that rosewater in my face masks, cleaning my face daily and for making me refreshed I sprayed it over my face. The bottle would end before a Month, my budget was deeply affected and I couldn't afford this anymore so I thought of why not making the rose water at home ?
How to make Rose Water at home ?
Ingredients Required –
Fresh Roses – 10-15 in number
Filtered water – 3 litre
A glass container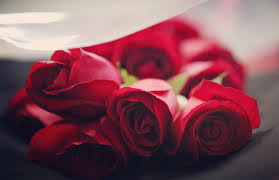 Process of making –
Take the petals of roses put and wash them nicely under tap water.

Heat the water in a container till it gets a boil and then close the gas stove
Add rose petals to it, close the container with a lid and let the rose petals extract all its falvour into water.
Let the water cool down then strain it into the glass container amd store it in refrigerator and use it as much as you can use.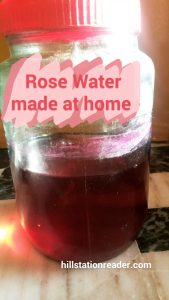 Advantages of Home Made Rose Water –
It is chemical free and easy to make.
It is cost effective and contains the fragrance of natural roses petals .
It gives a beautiful pink glow to our skin as the color of the rose water is dark pink.
Suitable for all types of skin. And if you take it on a cotton pad and apply daily on eyes for 10-15 minutes you can get rid of all the dark circles