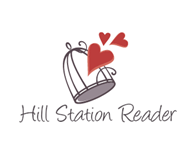 Welcome to Hill Station Reader. Hope you are doing well ?
I am Dixita Mour, a freelancer. I write Entertainment posts about Books, movies and series. I am a plant parent, I also write about my gardening experience, tips and tricks to make home garden healthy.
At times I do occasional cooking collected from recipes of my dadi and Naani and share them here. All product reviews written by me are completely unbiased.
Thank you for visiting my blog. You can reach me for collaboration on Twitter,Facebook or Instagram.