The musician or I must say a magician; A.R Rahman is all set to present his original movie Atkan Chatkan on ZEE5 Movies. The movie will stream on September 5 on the platform. It is directed by Saumy Shivhare and produced by A.R Rahman. This is an original idea by the composer and he says that it is a perfect example of Hope.
Star cast of the movie is talented
Atkan Chatkan, A ZEE5 film is a devastating story of hopefulness. The lead character of story is Lydian Nadhaswatam. He is playing Guddu as a child in story. In real life he is world's best child pianist & A R Rahman's protege. He is also the Winner of CBS Show 'The World's best' 2019 USA and who was recently interviewed by Ellen DeGeneres. Other star cast of movie are Sachin Chaudhary as Chuttan, Yash Rane as Madhav and Deepak as Mithi. The movie is a must watch for all the music lovers.
Storyline of Atkan Chatkan is gripping and rhythmic
The central idea of the movie is friendship. There are three best friends in the story who are passionate about singing. They are working in a chai shop delivering chai to everyone. Someone said it right that you can't blend in when you are born to stand out. They are poor but singing makes them happy. All of them think to take part in city music competition. The story travels around dreaming and converting those dreams into reality by living them, achieving them. It is an inspiring watch played by talented kids showing the importance of #DreamItLiveIt. The movie is surely going to click the audience with tenderness in heart and smile on face.
To know more about how passionately they work to win the completion and weather they win or not? Watch the movie on ZEE5.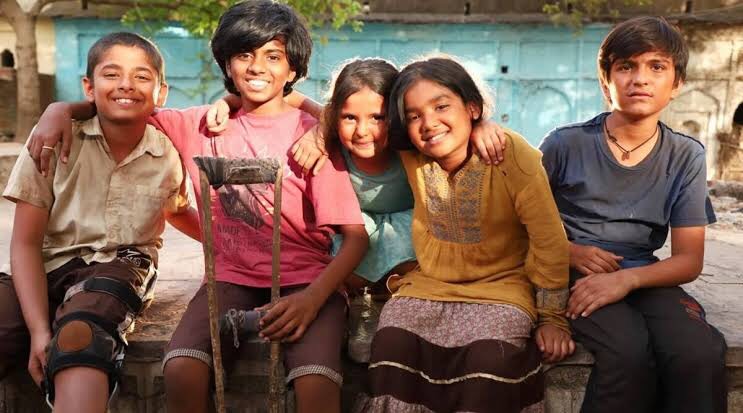 Other highlights of the movie Atkan Chatkan
The buzz around the movie is making me feel that Shivhare is a blessed storyteller. He is going to make the strings of our heart sing this time through his warm storytelling. Other highlights of the movie for me are the voice of Mr. Amitabh Bachchan. Music is given by Sivamani. This is making it a popular Music drama. The production is a collective team of an award winning Director, Music Director and Cinematographer.  Other Singers in the movie are Hariharan, Sonu Nigam. Overall it will be an intriguing watch.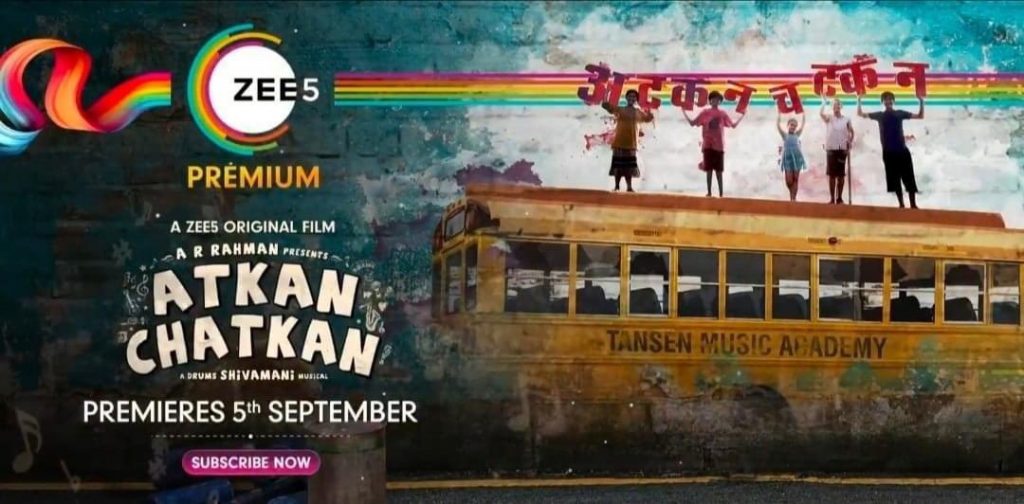 Views on Trailer
You can watch the Atkan Chatkan Trailer Online and don't forget to watch this teacher's day #AtkanChatkanOnZEE5. This trailer is looking very promising to me for all the music lovers. I like the quote when the kid says –
"क्या balloon को balloon की spelling आती है ? नहीं ना, फिर भी इसे उड़ना आता है"
सपने उम्र, कद और औकाद नहीं देखते |
These lines are the highlight of the trailer for me. At times there is just one line enough to motivate a kid for the rest of life, it was that encouraging watching it. If you have any queries or want to know more about the movie feel free to ask me about it in the comments section.
You may also like –
Need suggestions? you can also watch other Entertainment and inspiring series like Rangbaaz Phirse ,Churails, Poupular shows among kids on ZEE5, Ghoomketu movie review also books that I recommend reading during the week are The Book Thief and for kids Roald Dahl Collection box set .