Ghoomketu is a ZEE5 original comedy-drama movie released on 22 May on the platform. The movie wasn't released in the theatre due to the current situation of COVID -19. Life doesn't stop for anyone it goes on so to continue entertaining us the movie was broadcasted online. It is written and directed by Pushpendra Nath Misra. The lead actors of the movie are Nawazuddin Siddiqui, Ragini Khanna and Anurag Kashyap. In the movie, there is also a special appearance of the actors like Amitabh Bachchan, Ranveer Singh, Sonakshi Sinha. This is making it more interesting for me. Also, I enjoyed the work of Nawazuddin a lot. He says that this is his real-life story, not a Bollywood trailer. At the time seeing his emotional comic story of becoming a writer in Bollywood was connecting directly with me
Ghoomketu, a writer's journey to Bollywood
It is a comedy drama movie that will make the audience laugh and learn. Ghoomketu is the story of an ambitious writer who goes to Mumbai to live his dreams. He challenges himself by giving himself time for 30 days so that he can achieve his dreams. Meanwhile all the happenings will make us enjoy it with the dialogues and the drama. Nawanuddin siddiqui goes missing from the village playing the role of Ghoomketu. Anurag Kashyup plays the role of a cop. And they both meet together finding each other. All the scenes and dialogues will make us roll on the floor laughing. His Santo bhua has a high sense of humor. Ghoomketu tells her horror stories during night and was in search for a job in a newspaper company.
If you haven't watched the movie yet, sit and watch it with your family. Every family is different, witness Ghoomketu's nirala Parivar – check promo here. " Exam achaa ho yah bura….paper jamma kar ke aana chhaiye " is the masterstroke in the movie for me.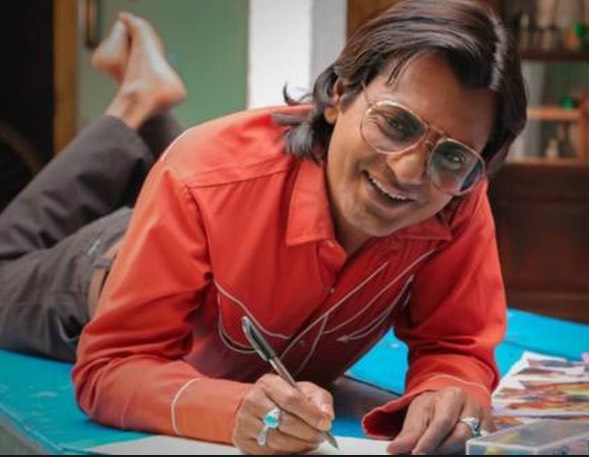 Staying home for so long doesn't mean the entertainment should also stop for us. I strongly recommend watching movies and series on ZEE5. It is my ticket to binge watch and utilize all the free time.I discovered many series on it. There are plenty of new movies which every one of us want to watch. Due to Covid 19 getting out of home for entertainment purposes has stopped for a while so I recommend ZEE5 to all. You can also check my review of the Raazi movie. Watch the indian hindi film Ghoomketu and share your review in the comment section below.