ZEE5 is a platform that streams out the most intriguing original stories by the genuine actors across the web. These shows are refreshing the lives of so many households adding humor and happiness to their boring lifestyle. Rangbaaz Phirse is one such recent watch from the ZEE5 Originals. It is the second season of ZEE5's flagship Show Rangbaaz, The story of the gangster distinguishing characteristics of his born up life from turned out to be a criminal is inviting the love for the series.
The series premiered on 20th December 2019. It is a popular series earning individual youth attention. The genre of the web series is Crime Thriller – Non Fiction and story takes place in the State of Rajasthan. The story is about the lifestyle of a real life inspired gangster Anandpal Singh. He was not born up as a criminal but an educated person, and a gentleman but how he turned out to be a gangster because of the revolution of politics into his life.
Loved the Gangster drama story and curious to know more ? Watch the show.
It is an enchanting watch with lead actors like Jimmy Shergil, Sushant Singh, Sharad Kellar, Mahima Makwana, Gulpang etc. The story revolves round police and Jimmy Shergil as Amarpal Singh the lead actor of the series. Rangbaaz Phirse is an interesting watch for all. As it has got a lot of drama, the crazy romanticism of the gangster having a love affair despite having a wife and the description of his life.
Gangsters have their own swag when they speak their dialogues fluently and win the hearts of audience. Their dresses, makeup, expressions and most important and these all are perfect in the show as everything are inspired originally from gangster himself. The series begins with " Kuch logo ke sath galat karo toh woh puri duniya ko sahi kar dete he…" dialogue attracting the audience. This series is popular because of the dramatic location and the fantastic dialogues throughout every episode.
Here are the few famous dialogues from the Rangbaaz Phirse series which are making it a blockbuster already –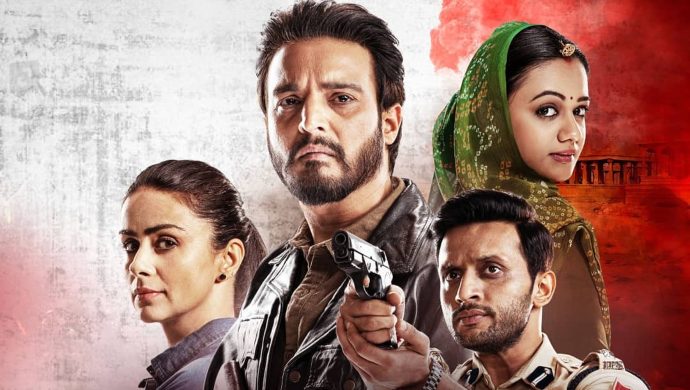 Ek baar bandook se goli nikal gayi phir goli jaaney aur nishaana jaaney, chalaney waala toh sirf dekh sakta hai!

Kuch logon ke saath galat karo toh woh poori duniya ko Sahi kar dete hai…aur phir taaqat aur rudbey se bhari, Rangbaazi ek zaroorat nahi aadat ban jaati hai..

Rangbaaz toh khatm ho sakta hai par shareer mai khoon se bhi tez , daudne waali Rangbaazi nahi.
Sabki Samadhi Yahi Banegi
Amarpal Singh Sarkar Banwa bhi sakta hai aur ghira bhi sakta hai!!
ped ki dhaal jab bahut badi ho jati he na..toh toofan aane se pahele usse kaat dena chahiye
Iss khel me teen khiladi he Amarpal Singh, Raja Phogawat aur hum matlab Police
jo jitega woh rahega, jo harega woh marega
Swag! One such word which describes the series and the gangster for me. After the success of Rangbaaz the audience were waiting for Rangbaaz Phirse and finally ZEE5 succeeded in surprising and bringing the drama once again to the viewers. Want to know more or gossip about your favorite then let me know in the comment section below also tweet me your ideas about which series I should be covering up next. Also do let me know if you rehearse on any of the above dialogue in a gangster outfit on your social media handles … Till then check some favorite quotations by John green