Flagging for some unbelievable women concentric content? Your search is finally over, First Zindagi original, Churails premiers 11th August on ZEE5. This is a power packed series based on some wonderful women who set their own rule books, who know their own value, who fights inequality and who stands for themselves despite all the hurdles in life. There will be
bizarre episodes, and the trailers are already creating hype over the audiences.

It is a Pakistani show but the solid content is making it hit among the Indian top must watch list on ZEE5. The main characters in the illustration are Sarwant Gilani, Mehar Bano, Yasra, Rizvi, Nimrat Bucha etc. The series is directed by Asim Abbasi. The influential trailer highlighting women empowerment is making it an international popular already.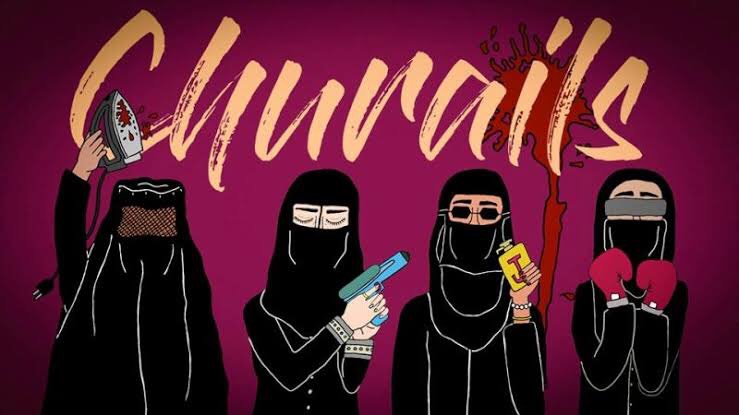 Making the women understand what all they can do is the resolution of show. There are 243 women in the world subjected to physical abuse this year. 650M women in the world married before the age of 18. 70% of women have encountered sexual violence across major nations in the world. Churails aims to open the eyes of those women who suffer in silence through their strong performance. Their determination and the firm dialogues in the series are hoped to raise the preconception of the society about women and their freedom.
In the structure, Churails a team of all women who suffered, get together to picture their faithless husbands. Jugnu, The powerful Queen without a king. Batool, the fierce woman who went to Jail for 20 years to revenge a mislead man are some of my favorite characters.
Some of the dialogues by Churails that will hit the heart of all those Silent but violent women in life are –
Saas bhi hai, aur kickass bhi
Logo ka kaam he kehna, tu bindaas re na behna
Stand up for what is right and don't give up without a fight
Har baat me daalo saas, swaad anusar
Churail code is the only code that counts.
Churails always …
1. Raise their voice against anyaay even if it is for a guy.
2. Won't stop until there is justice.
3. Are always ready to kick some ass.
As the stories unfold episode by episode, a world of courageous thoughts will be created in the mind of the viewers. I strongly recommend this series to every woman so that the injustice against them ends. To every man so that they stop taking their lady for granted now. Or else after watching these powerful women based show, they must get ready to feel
goose bumps for treating their woman wrong and to apologize early or face the Sheroes real soon uttering Yeh istree itni garam kyu hai?
Top 5 women centrist books which highlights girl power are, Touch The Sky story of many women who wrote their destiny themselves, Calling Sehmat The unheard story of Kargil heroine, who saved the country, Unbreakable an autobiography of Mary Kom and Unguarded an autobiography on Mithali Raj, the highest run getter in international
women's cricket and Becoming Michelle Obama, her journey of becoming The First Lady. I recommend this series to every woman and say #MainChurailHoon . Want to know more about Indian women who stood up for themselves, then check my review of Touch The Sky, a book by Rashmi Bansal.