Indian gooseberry or also known as amla is our talking topic today. It is in season during winters and is high source of vitamin C. This citrus fruit is tangy in taste and also major ingredient of our chawanprash. A magic potion that our dadis and nanis recommended us to have to boast immunity in daily life. 1 tsp of it with a cup of milk would keep all the flues away from us. Also having chawanprash during the season change confirms that these viral infections don't harm our health.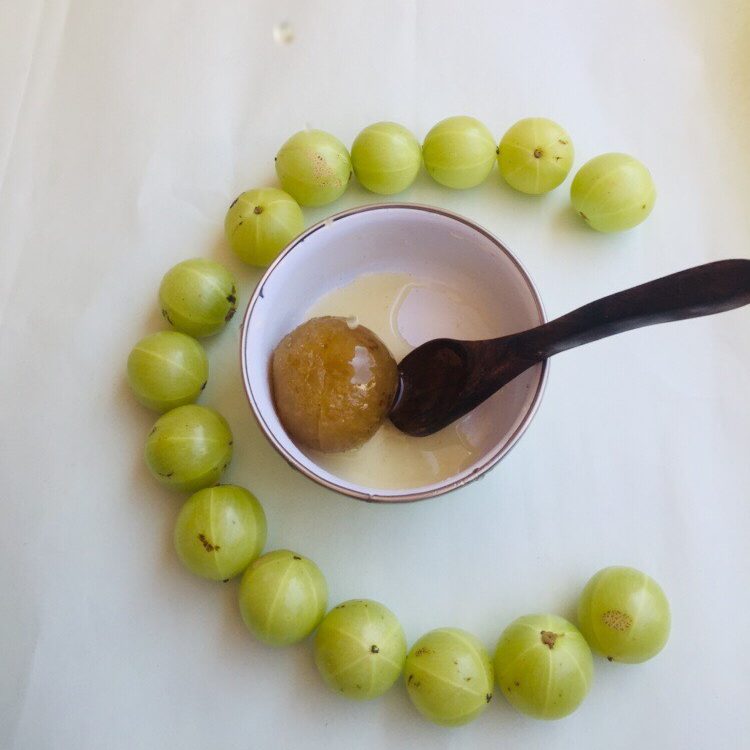 Amla can be pickled, eaten as a tangy or savory vegetable with meals, can be made into a chutney with spices of choice or stored as murabaa using the traditional recipes. It can also be eaten raw or with some sea salt for leisure while sitting under shade and reading books, it will ensure you lots of health benefits. Eating amla murabaa is the permanent cure to acidity and gastric issues. Also don't take amla if you are suffering from cold.
Also my little secret is that I get a lot of Indian gooseberries in house trees so what I do is, While boiling them I collect the water in spray bottles and spray it on my hair, it is the natural conditioning for hair.
Pro Tip – Take some amla powder, mix some curd in it and apply the paste on your hair. It is very good for hair health. It is advisable to take amla juice or take powder to get lustrous and black hair.
7 amazing recipes of eating Indian gooseberry –
1. Sundried Amla –

Tangy Amla – Boil them for 15-20 minutes. Then strain the water. Soak them in lemon juice and salt and then sundry them.
Meetha amla – Feeling nauseous ? Have it and feel good.
Boil gooseberries and then soak them in chashni.
for Chashni – Boil 1 cup waterAdd 1 cup sugar to it and them mix till the sugar dissolves completely. Now add boiled amla to it and sundry this mixture for 5-7 days. Store it in an air tight container.
2. Amla Murabba –
Take some fresh amla, take a fork and hole in them. Take some water and put some lime into it. Now soak the amla into it for 2-3 days. Afterwards wash them with clean water. Then we will boil them for 15-20 minutes and soak in Chashni. We will keep this in a glass jar under sun for 3 days and then can eat them. Chashni recipe is same as listed above in recipe 1.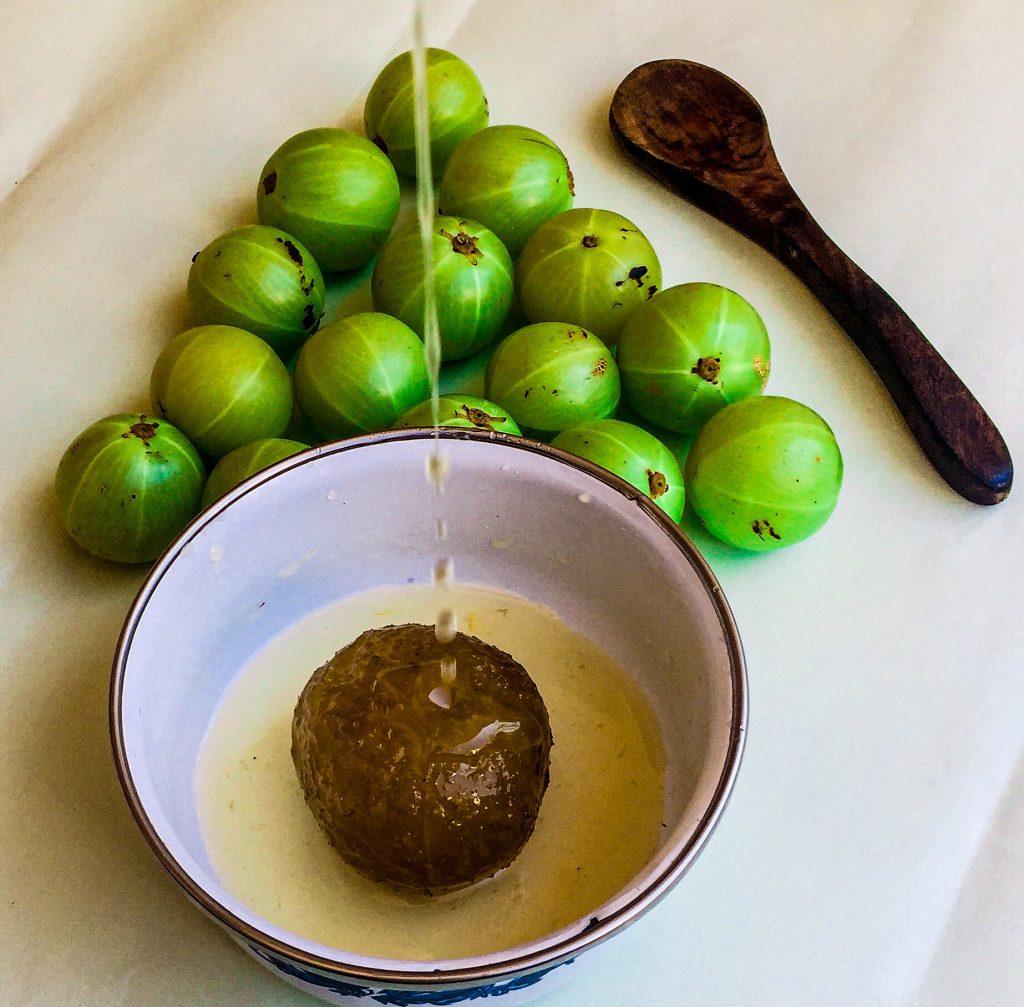 3. Amla achaar
– Boil them for 10 minutes. Then dry them till the water evaporates. Take a glass bowl, add oil, salt, red chili powder, yellow mustard seeds, fennel seeds, methi seeds, ajwainand kalaunji seeds to it. Keep this bottle under direct sun for 5-7 days.Tada, tangy pickle is ready

4. Powdered amla –
Crush the amla and then sundry it.Then powder it in a mixer and store it.
Have a tsp of it daily every morning.

5. amla Chutney
grind the amla and then add equal amount of sugar to it. Cook it on low flame. When sugar starts caramelizing add black salt, black pepper, white pepper and cook on low flame till the whole water disappears.
6.Amla Juice
Try to include fresh amla juice by mixing it with other juices and soups.
7. Amla Jam
Take out amla juice and then cook it with sugar and black pepper till the consistency thickens. Add some salt and white pepper for extra flavor.
---
I am taking my blog to the next level with Blogchatter in #MyFriendAlexa , You can also check aloe vera sabzi and foods to try during constipation for instant relief