Comedy Couple is an original modern day love story on ZEE5 movie . The Rom – Com show was premiered on 21st October on the platform. It is directed by Nachiket samant. This has got good ratings from high ranked portals and winning the heart of audiences already. Most reviews are saying that it is the best comedy movie of the year that came out in the current situation of lockdown. This movie is a shining example of how stand up comedians are involving with the world and making the tough lives a little better through their performance. The lead characters in the movie are Pooja Bedi, Aadar Malik, Pranav Manchandra, Shweta Basu and Saqeeb Salim.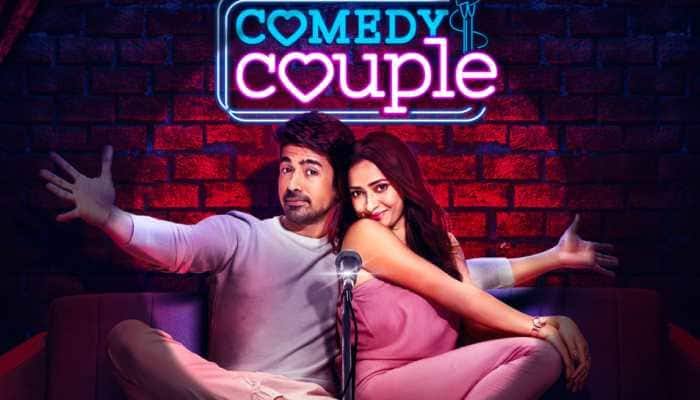 Comedy Couple is my pass to laughter
The couple in the movie does stand up comedy together so it is named Comedy Couple. They fight and love each other. One lie spoils up their relationship and then the whole drama takes shape into bringing their relation back on track. Dialogues are as apt as per every situation needs.I totally adored the work of Raghav Raj kakker for beautiful storytelling and screen play. The jokes they crack when on stage will make each one of us roll on the floor laughing. Apart from the stage there are intended puns throughout the movie.
Despites the entire buzz #ComedyCouple also serves as reminder to a beautiful bond. It is fresh take on romantic relationship. At a time when the audience demands are high due to long weekends and quarantine, they want to watch something different.Owning to the advent of modern day demands, show serves as a perfect kick.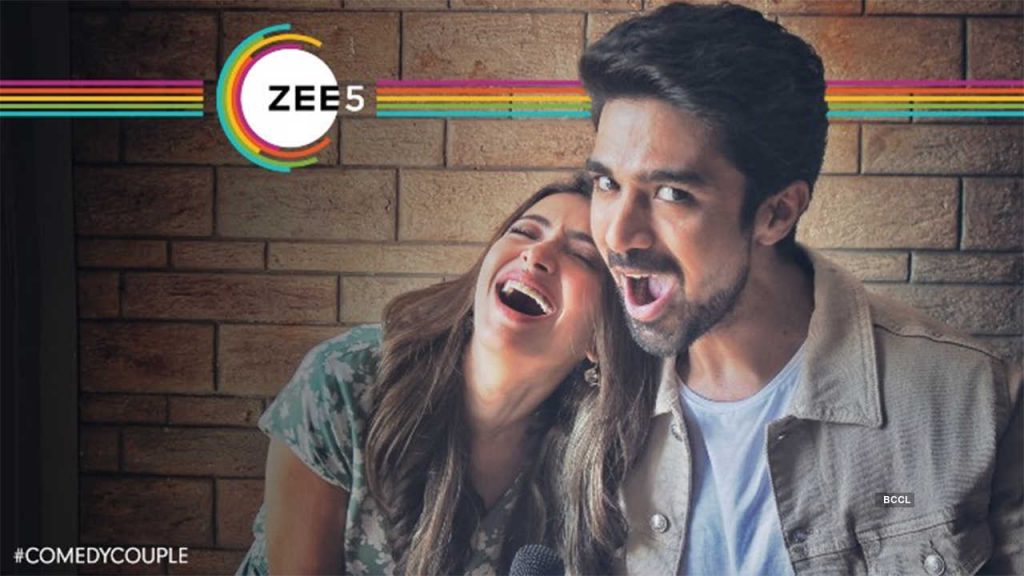 5 reasons to Review Comedy Couple instantly
1. During the current times everyone is stressed up either due to work tension or health. There is fear in everyone's heart, this comic movie lighted up my everyone's mood in the family and made us feel good. We laughed our hearts out.
2. Fierce chemistry between the leads. They looked so cute and romantic that I kept on watching their chemistry. Even when they fought they tried to look #JockinglyYours on stage.
3. The highlight of the movie is stand – up comedy. It is one of my favorite sources of entertainment these days so to watch a movie on the same was something unique.
4. ZEE5 is making it easy for us to watch movies sitting at the comfort of our home with their annual subscription plan. So I bookmarked Comedy Couple and other movies like Atkan Chatkan to watch with family munching on tubs of popcorn , sweets and festival platters.
5. When in doubt watch comedy movies. It makes us relaxed and relieved instantly boasting up our mood to work with enthusiasm. One can never go wrong watching a Rom – Com that too a newly released one. The movie shown us that how difficult it becomes to make people laugh when comedians are themselves sad inside. This reminded me of a legend Charlie Chaplin for a while as he always made sure to make people laugh no matter even if he was sad in his own life.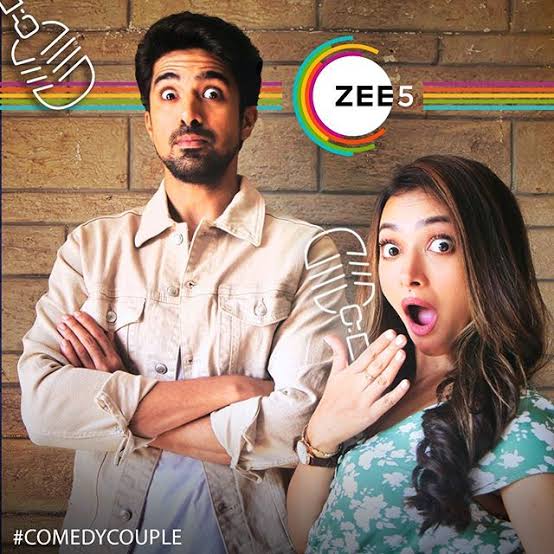 So mark up this movie as a must watch and I am sure you won't regret it. I want that each one of benefit from it on health and laugh. Love binge watching series and movie then also check my suggestions of popular shows among kids or watch a real life gangster story as Rangbaaz Phirse on the platform.
---
I am taking my blog to the next level with Blogchatter in #MyFriendAlexa campaign.