This review of Money Heist is full of spoilers so please don't read if you have plans to watch the series and anyway what are you doing here ? Reading my Blog ? Well you can read that later too. Why Haven't you watched one of the best series of Netflix yet ? Go and watch it now .
There are 5 seasons of the series. First two seasons are part of one heist and rest three are part of Heist two. Emotional , as I finished watching the series … I feel emotional. Toyko dies, Nairobi dies, Moscow dies and Berlin dies too. I have read many crime thrillers till date and it was always that I hated the criminals but in Money Heist it was the first time that I felt affection for the robbers.
About Money Heist

"Money Heist," also known as "La Casa de Papel," is a Spanish television series created by Álex Pina. It gained international popularity after its release on Netflix. The show follows a group of robbers who plan and execute heists on the Royal Mint of Spain and the Bank of Spain while using codenames based on cities to conceal their identities.
Here is a review of the series:
Plot and Storytelling: "Money Heist" is known for its intricate and suspenseful plot lines. The series expertly weaves together high-stakes heists with personal relationships and character development. The narrative is filled with unexpected twists, intense moments, and clever strategies, keeping viewers engaged and on the edge of their seats. The show successfully blends action, drama, and suspense, making it a thrilling watch.
Character Development: The series introduces a diverse and intriguing ensemble cast, each with their unique skills, quirks, and motivations. The characters undergo significant development throughout the show, allowing the audience to form strong connections with them. The writers delve into the backstories of the main characters, providing insights into their pasts and their reasons for participating in the heists. The complex relationships and emotional arcs add depth to the story and make the characters more relatable.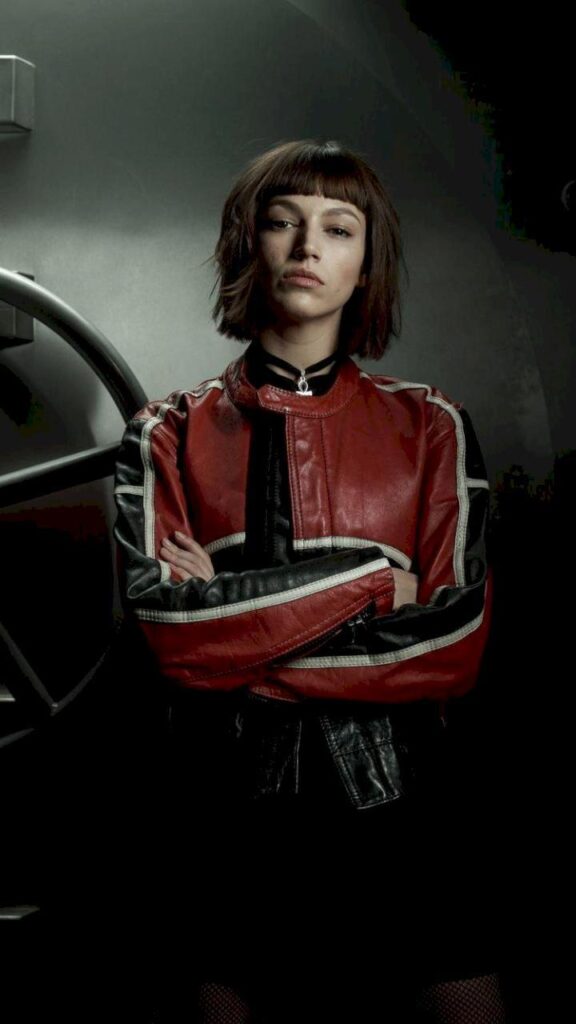 Tokyo holds my heart in the entire series,she is a fighter ….
Acting: The performances in "Money Heist" are generally commendable. The cast members deliver strong portrayals, effectively conveying the emotions and complexities of their characters. Álvaro Morte, who plays the enigmatic mastermind known as "The Professor," stands out with his charismatic and nuanced performance. Other notable performances come from Úrsula Corberó as the rebellious Tokyo and Pedro Alonso as the charismatic Berlin.
Production Values: The production values of the show are high, with impressive cinematography and well-executed action sequences. The series employs a non-linear narrative structure, which adds to its suspenseful atmosphere. The visual style and use of color contribute to the show's distinct look and feel. The soundtrack, particularly the theme song "Bella Ciao," has become iconic and enhances the overall viewing experience.
Criticism:
While "Money Heist" has gained immense popularity and critical acclaim, some viewers find fault with certain aspects. The series has been criticised for occasional plot holes, implausible scenarios, and stretches of storytelling that require suspension of disbelief. Additionally, some viewers have pointed out instances of character decisions that may seem inconsistent or unrealistic. However, many fans argue that these elements are part of the show's appeal and add to its entertainment value.
Overall, "Money Heist" is an addictive and thrilling series that combines heists, drama, and compelling characters. It has captivated audiences worldwide with its gripping storytelling and has become a cultural phenomenon. If you enjoy intense, suspenseful narratives with well-developed characters,"Money Heist" is definitely worth a watch.
You many also read – https://hillstationreader.com/ghoomketus-dream-to-work-in-bollywood-as-a-writer/