Bedtime is when we can actually curl up on some comfortable sheets giving break to the worries of work life ? Leave, what to do, How to do or what to cook to next day ? When to submit presentations and such n number of everyday tasks. My screen time increased a lot during recent times. I was either watching a series on Netflix or movie on television or busy with the major screen of phone.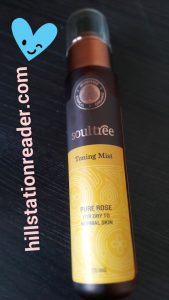 It gave me not only dark circles but a bad health and headache so one day I decided to follow up a nice sleeping routine so that I get back my original health and feel happy again.

Here is my bedtime routine –
First of all, I brush my teeth, then wash my hand, feet and face skin. I Use a good moisturizer for body and CTM ( Cleanse, Ton and moisturize ) routine for face. Currently I use Soultree for body moisture. For CTM nothing is fixed. It keeps on changing with season.
Going to bed and writing diary and taking notes of all the good and bad happened during the day. I believe gratitude is the key so I start it with thanking for all the good things I own.
No to any screen time an hour before I go to bed. This rule is most difficult for me.
Sleeping at most by 10:30 p.m or 11p.m , I started sleeping early after watching a session by Rujuta Diweakar which says that no matter how much amount of protein we consume during the day but if we sleep late at night then the proteins doesn't work for our body. Also screen time leads to increase fat in tummy so it should be no TV or laptop in bedroom.
Before I sleep I maintain a habit to drink a cup of boiling water sipping it like drinking tea.
I know it is very difficult to follow such tedious routine as per current lifestyle but I make sure to follow them consistently. I give myself a weekend or month end break too when I really want to watch a good movie or read a hood book or hangout with family or friends. It is always okay to give yourself some pampering.