Reading stays forever –
Reading should be a lifelong affair with self. I started reading after my high school, earlier I used to read school books and magazines like tinkle, chotu motu, chacha chaudhary. Reading wasn't developed as a hobby in me from childhood days and now that I am grown and an avid reader, I realised the importance of reading. So this post is mainly written for all the parents readers to create a reading hobby among their kids from the childhood days.
Whatever we learn in childhood stays with us till the last day of our life says experts. And yes it is true too because no matter whatever our age is we will never forget the flow of a,b,c,d ….z or 1,2,3,4 …. n it is by hearted by us. Similarly if we create a reading atmosphere for our kids from childhood days that will stay with them forever. In the post I am sharing few tips amd tricks from my own personal experience with the kids –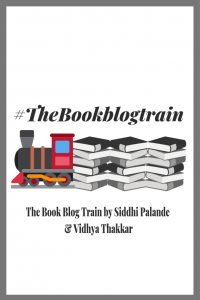 Tips and tricks to increase reading habit in kids –
While talking to the toddlers talk to them about Fictional characters from books, tell them about their strength and superpowers. It can Hanuman, Little Krishna, Ganesha or even mowgli. By this the toddler's will power improves and it gives wings to their imagination to be more creative.
Do your kids sleep listening to a bedtime story every night ? Be creative while telling them stories so that they develop this as a habit. Using props kind of books are best for bed time stories.
Don't give them gadgets during Birthday and summer vacation, go for books. After seeing that they have some books as gifts they will surely check out the books.
Take them to library on weekends and tell them about the author you read or loved in your childhood days.
some of my favorite children author are Ruskin Bond, Roald Dahl and Enid Blyton, what I did is purchased the collection of bookish box set of these authors. The adventure based stories attract children a lot. I remember after reading secret seven series we all friends used to play our own secret Seven society game. It helps in growth of kids.
I have shared my experience here, hope it benefits the parent readers in some way and they can help their kids to become the readers of tomorrow. I would highly recommend reading Roald Dahl and Ruskin Bond books for kids.
This article is written as a part of #Thebookblogtrain conducted by Vidhya Thakkar and Siddhi Palandepowered by Penguin India and Redwolf should not be repurposed, republished or used otherwise. The content herein is owned by the blogger. Hosts are not responsible for any infringement caused."