Pure sense is a natural skin, hair and body care products brand. The name pure sense indicates the purity of senses. All six senses define our lifestyle. Therefore pure sense defines our right choice to live healthy. Their main range includes body fragrances and mists, face cleansers, scrubs and masks, body butter, body scrub, lip balm, lip scrub, Vitamin C Sleeping masks, hydrating sleeping masks, face mask sheets, hair cleansers, conditioner and hair masks etc. 
Recently I ordered their lip balm, body butter and two face sheet masks. All the products are paraben-free, and sulfate free. There are no preservatives added, no carcinogens, use of chemicals, and no cruelty involved. The brand also doesn't make any false claims. It is also featured in Vogue, Elle, Femina, Bazaar Bride, Grazia and verve.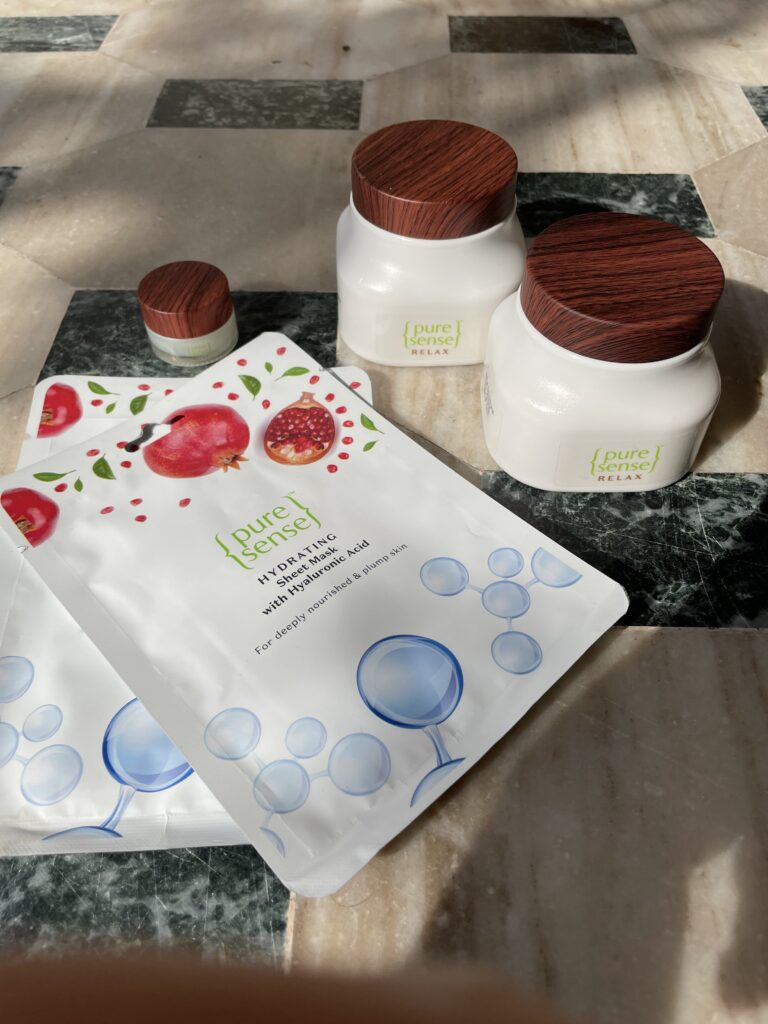 Review of pure sense Relax Macadamia deep nourishing body butter
It is for all skin types of body butter. I apply a generous amount of it to my body after showering. I have dry skin so my skin dries out easily. This body butter gave me long-lasting results. My hands and feet felt soft and moisturized throughout the day after using this body butter. Yes, the name Relax Macadamia is perfect for this body butter as I didn't have to do the effort of applying it again and again in a single day. Go for the product as winter is coming. And pamper your skin with one of the best moisturizing body lotions.
Review of Macadamia nourishing lip balm
I like a cute jar. It came in a tiny glass jar with healthy lip balm ingredients like macadamia. It is safe for all skin types. The jar comes 5g and is priced at 275 which will last me for a long time. I love this lip balm baby bottle and carry it with me wherever I go. Buy pure sense lip balm here
Review of pure sense hydrating sheet mask with hyaluronic acid –
This sheet mask is perfect for getting nourished skin before going to any party. It is easy to use, just open the packet. Apply the mask and leave it for 20-25 minutes. Voila, our skin starts glowing instantly. It is priced at 125 per sheet mask and the one I ordered has the goodness of pomegranate.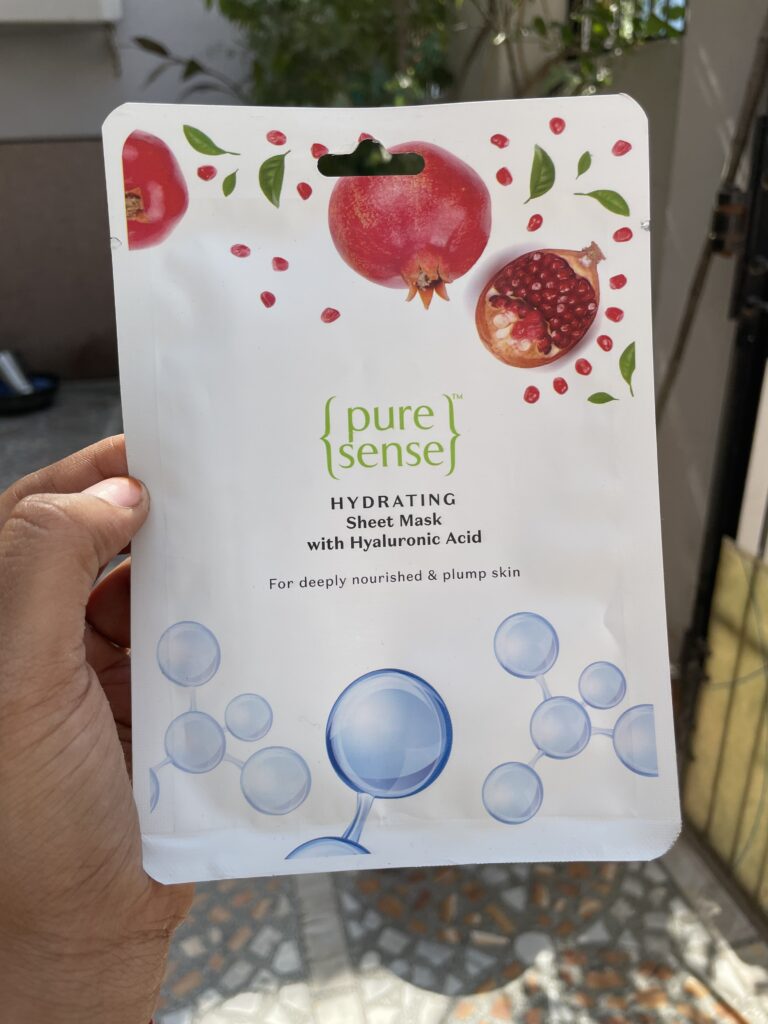 Also, the brand is sustainable, they plant a tree for every 20 products sold. This initiative is making me appraise the brand for its concern towards the environment. It is a made-in-India brand and my favorite part about the brand is Fresh Cell technology, a technology that keeps the antioxidant benefits intact as extracted from super-fruits and which becomes active only when it comes in contact with our skin. You can also check Best 10 ways to protect plants.