iTokri is a Made In India online shopping platform that provides wide range of products representing the culture of various states. These products are handcrafted, traditional and carry the essence of the various Indian states within them.  I like the name iTokri as Tokri is a hindi word which means a cart where we put all our products. It is really very creative brand name. You can also browse Rakhi collection on the website as the festival is near. 
Collection of iTokri includes dupattas, sarees, bed sheet, cookware, masks, skin care etc. They also have customized gift boxes, hand made scrunchies, environmental friendly juda pins and various other accessories. What I like about this website is that everything they offer us is Eco friendly. We can reuse them. It is very good step towards a sustainable environment. When I received my product it came wrapped in newspaper minimizing the use of plastic.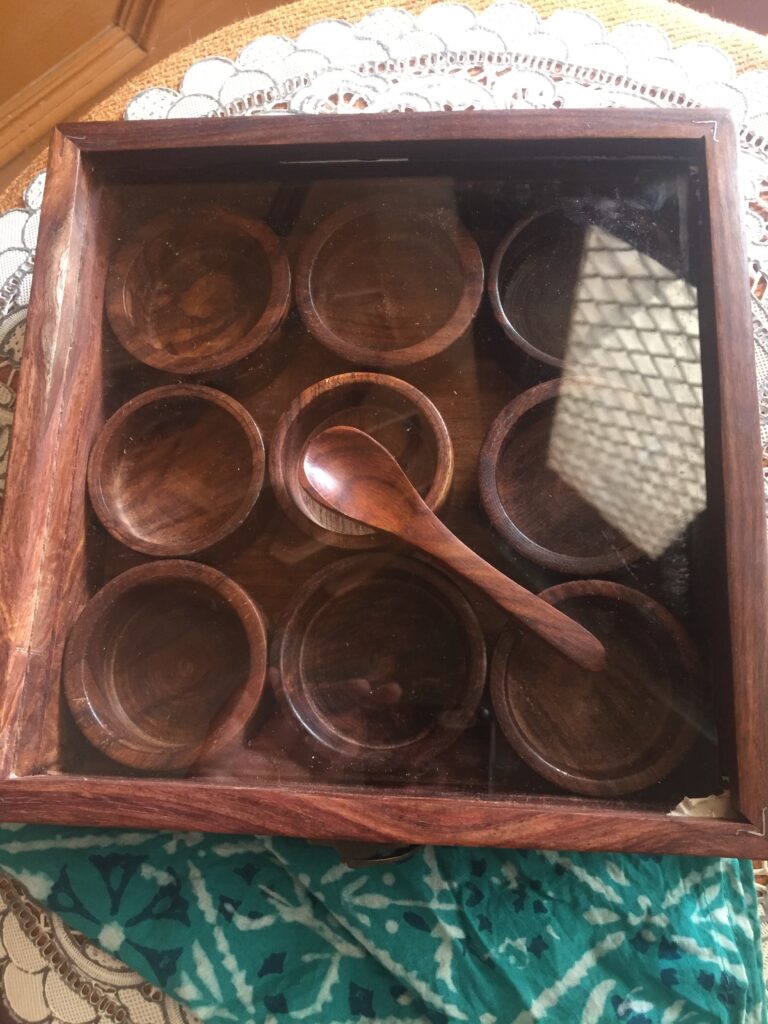 I named my iTokri spice box as Masala Rani

I got my hands on a wooden spice box by the brand. It is made up of sheesham wood. The spice box contains 9 tiny bowls, 1 spoon, one lock and a poly glass lid to protect the spices from getting obsolete during monsoon season. I really find it very useful and photography friendly. I love cooking and I will name my spice box as iTtokri Masala Rani inspired by Chef Harpal Singh Sokhi. It is very useful as I can watch from the top all the masala. One drawback of the spice box is that when we add powdered masala to it, it sticks on poly glass layer. So I will mostly use it for non powdered spices like clove, cinnamon, Carom seeds, cardamom etc. 
They have send two beautiful cotton cloth handkerchief, which I will use in my kitchen. These have got beautiful prints on it and are so lovely. It is a very useful prop for food blogger like me to use it while shooting during cooking.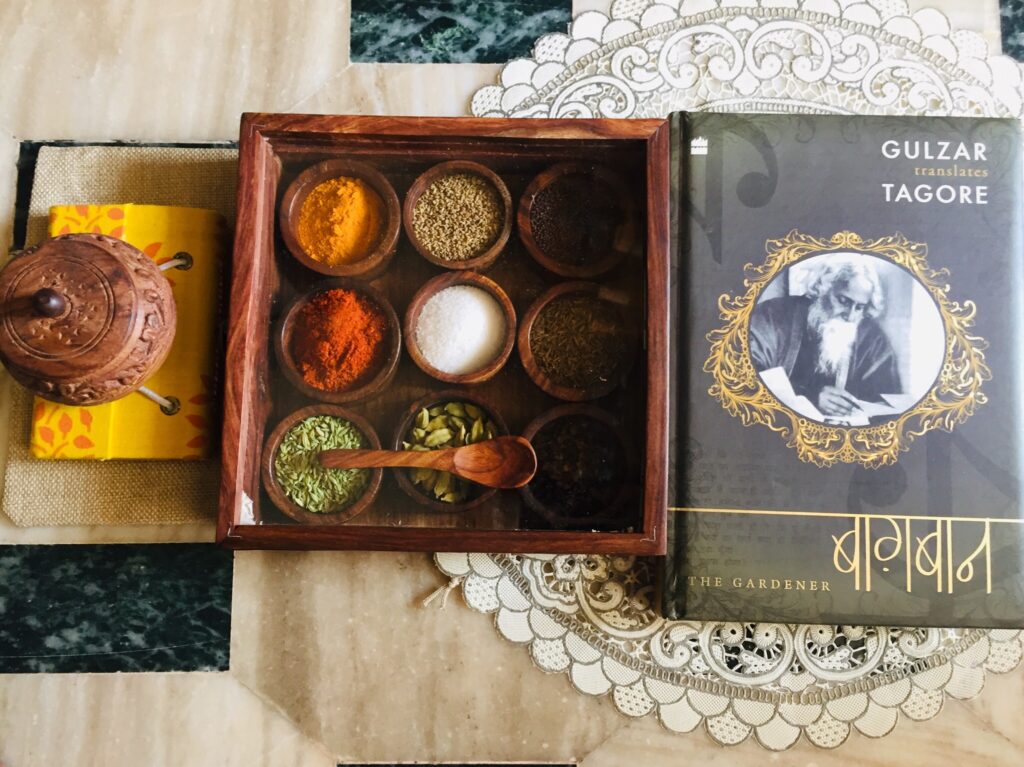 Eco friendly packaging, quick delivery and unique products
iTokri is a must shop place for those who love variety in handmade products. They have collection of all the states of India arranged at one particular platform. It makes easy for buyers to hunt their needs quickly. Their tie dye and silk collection are my personal favorite. They deal in quality products with Eco friendly packaging and quick delivery. They also offer Whatsapp broadcast service to get updates on new products. You can also check my other handmade craft recommendation here.