India is a land of festivals. They bring joy to our life as we receive and send so many gifts to our closed ones during these special days. A perfect gift is the one which can be used by the recipient for a long time. It adds value and character to our life. In a recent search I discovered the amazing collection of home decor and handicrafts with ExclusiveLane.
ExclusiveLane is an Indian handicrafts online platform that is providing us with the best crafts since 2012. The artists working here are well trained and skilled in their area of working. They have wide knowledge of hand pottery and paintings. They add a special character to each collection making it a perfect choice for us who love to make every corner of our house dance in joy. These handicrafts are the flawless gifting choice as one can never dislike them.
ExclusiveLane have skilled artists working with them
Their crafts cover the following areas – dining, Decor, garden, lighting, and jewellery. The artists made these masterpieces with brilliant art forms like warli, madhubani and dhokra. It adds uniqueness to all the crafts. They have named their collections as Farm fables, The Splashes of Black & Crimson, Simply pastel etc. This simplifies my work to add a complete matching collection in all areas. I also like the idea of representing these crafts with their own name.  
My experience of shopping handicrafts from ExclusiveLane –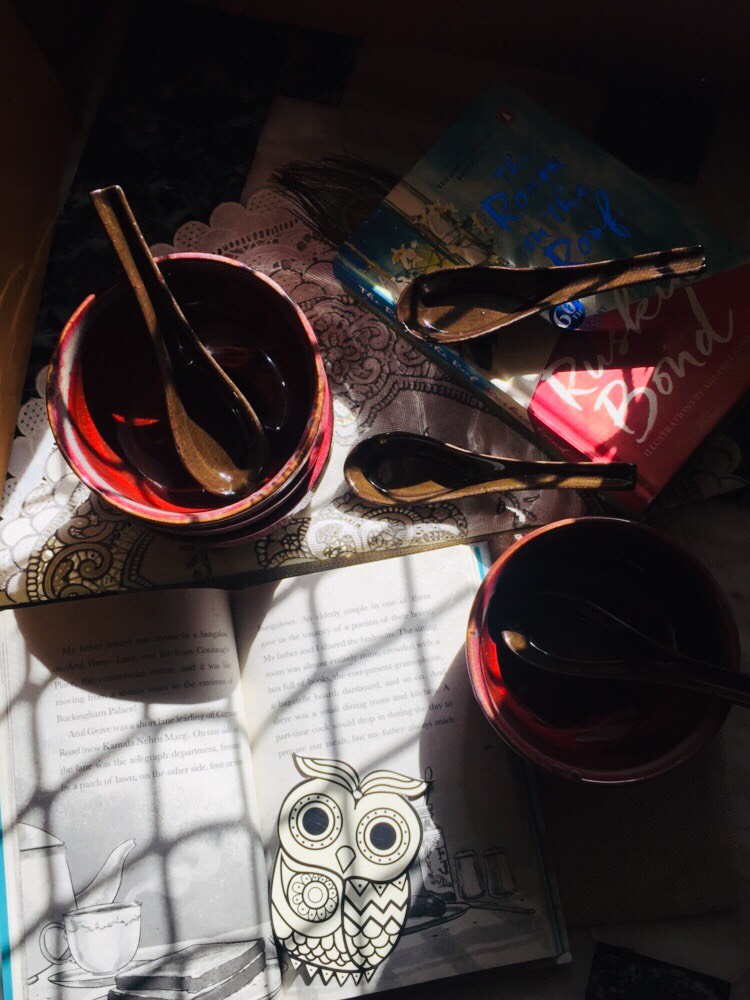 I bought soup bowl set from them and guess what? My soup bowl is named under the splashes of Black & Crimson collection. I can proudly flaunt my lovely bowls in front of guests and grab all the attention with these beauties. These soup bowls are perfect to enjoy warm soups on cold days and rainy nights. I am a food blogger and for me pretty food adds value to the taste of it, these bowls are so click friendly that I can't resist having soup in them. You can buy it here.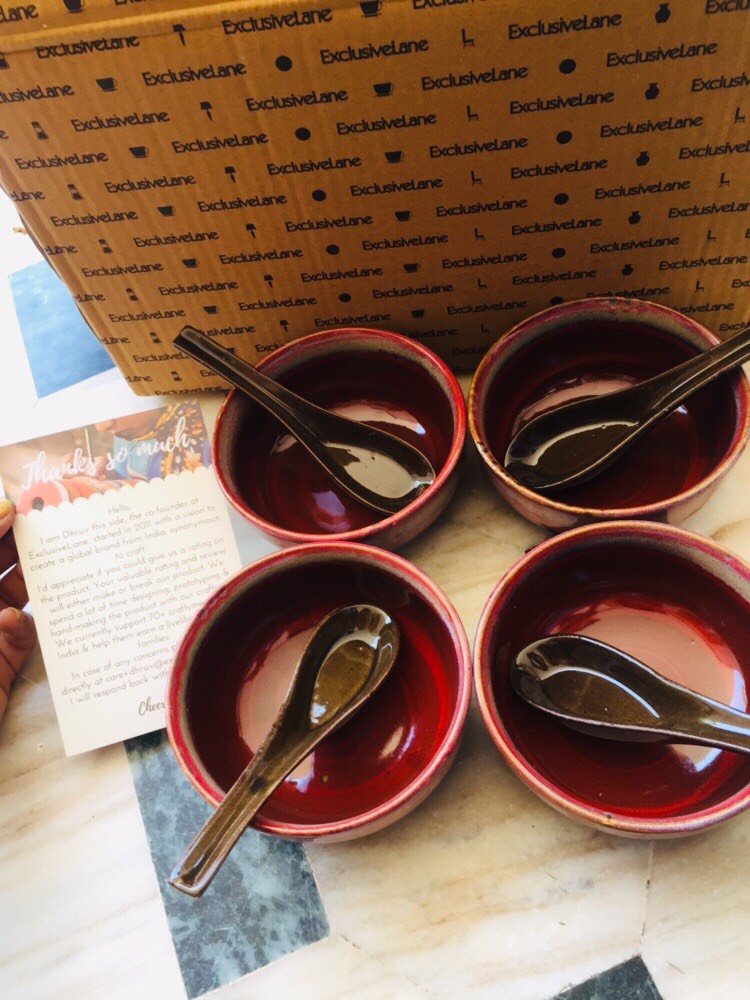 I also bought a set of garden pots from them. I planted Jade into them. These look so classy at my living space. Also the plant does healthy in these ceramic pots as they keep the roots cool. The drainage hole works aptly for ventilation and add style to the living space.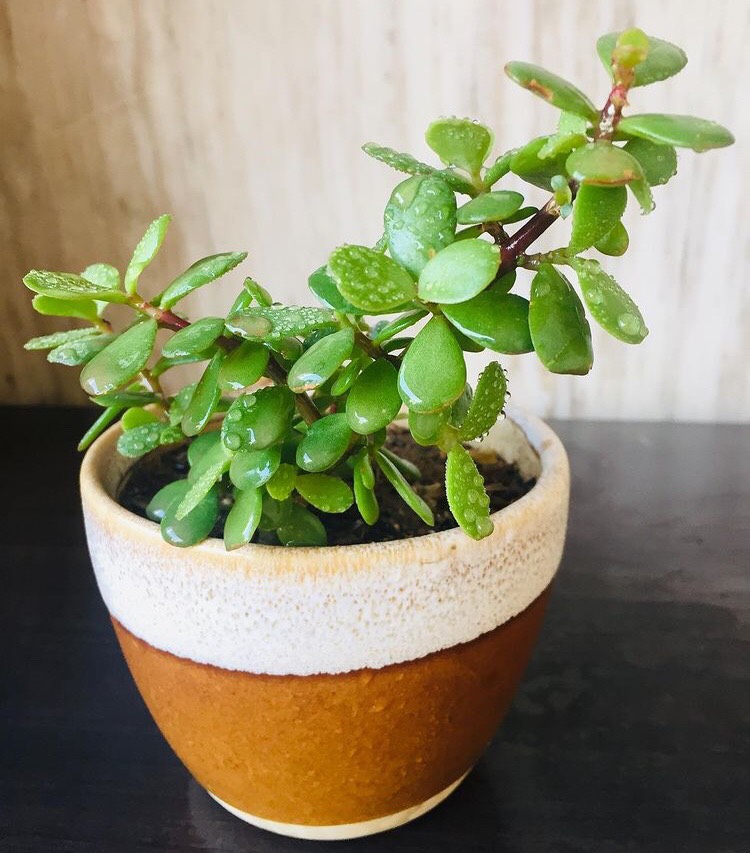 Apart from all these, I adore the most about them is they have a very good packaging and quick delivery service. I received all my delicate items in rural areas with the perfect packages and no damage. You can also check my post on ExclusiveLane cups and mugs are elegant and handcrafted. Do check the collection and let me know if you anything from them.