We become what we affirm !
Mayuri, I know her since long time now. I got to know her through the blogger community Blogchatter. Then we started following each other on other social media platforms. Along with time I got to know more about her through her Instagram channel . Her blog is really an awesome place created by her. She shares there her miracle hair oil recipe to the books she enjoyed reading and many other things like manifestations and affirmation for a positive life  . Apart from all this She is a tarot card reader. She learned it professionally and her intentions are so pour into it. Her tarot reading sessions always helped me grow in life .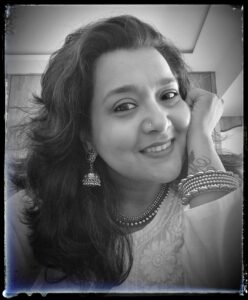 A lot of tarot card readers I know of currently usually charges huge bucks. I am not complaining about why do they charge ? After all it might be theirs bread and butter. Mayuri she reads and helps many of her friends free of cost. I believe this is the reason the purity of the tarot reading and the aura around her is so positive.
5 things that I learned from Mayuri
Across her many sessions what I learned from her is that try to always make your bed once you are up in the morning.
Take a bath with rock salt to keep the surroundings positive and shoo away the negative energies from life.
Her shoefies and funny stories on Instagram about good morning to everyone except… bla bla are always so funny to read. It brings a smile on my face.
She dresses up beautifully. She always gets dressed up in the color as the day of the week. I adore her knowledge about this. I remember my grandmother also told me to get dressed up like that for getting the best of the day. I am happy that some people still keep up the traditions alive. 
Apart from all this she never misses a chance to post on social media about Lord Hanuman every Tuesday. Hanuman Ji is the healer. One who recites Hanuman chalisa daily , the 9 planets reflecting in the astrological life never harms that person due to his blessing . Today we need more such people who takes out religion forward and she being an influencer with a happening blog is doing her best to keep that faith alive in the hearts of people to stick to our roots.
Follow the beautiful soul Mayuri , on her blog and social media platforms. She will make you laugh, add positivity to your life and teach you to blog professionally in no time. Such people are real life entrepreneur who are making people smile and earning respect.
You can also check how to propagate snake plant in water