Tea time is the most relaxing time of the day for me. I sit either with a tea pot in my library during winters or at the verandah listening to those bird songs during summer. Sipping tea with nature and books is a therapy for me. And drinking tea in ExclusiveLane terracotta or earthen ware handcrafted cups and mugs adds on to the vibe of the moment for me. For a tea lover like me the type of mugs that I use in my surroundings matter a lot.
I love showcasing my daily life through my blog and bookstagram and always get appraisal for my tea ware collection. Tea mugs are of vital prominence to me. My mother still takes out her tea set, which she received in her marriage by her own mother. She brings it out on special occasions. My secret is that I have treasure inherited from my dadi, naani as well as I am taking foreword their tradition. Whenever I am in doubt I always go for handicrafted products for my little world. My most adored place for hand crafted mugs is ExclusiveLane.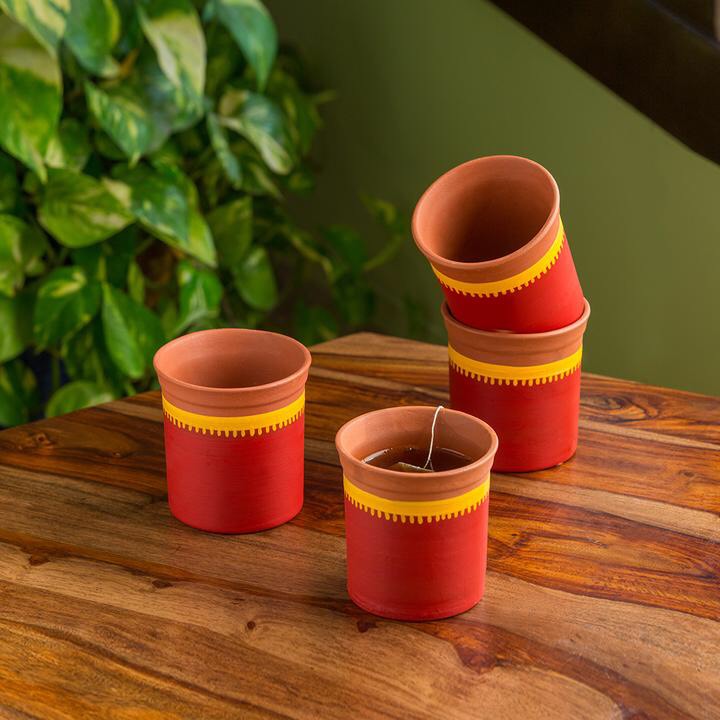 ExclusiveLane is an E commerce portal specialized in beautiful handcrafted products for Decor, Kitchen & Dining, lighting, garden, jewellery and art forms. Art is rehabilitation and the artists at the platforms are professional and expert in their area of work. They add life to the handicrafts they create; making them tell a story to everyone who sees it.
Why ExclusiveLane?
Started in 2012, This Made in India venture has my sentiment. No second thoughts for design. The artist are talented so I can add blind folded to any of their collection to my cart. We Indian runs on tea and a small cup is not enough for us so they have customized tea cups into mugs for us.
They have wide collection of handcrafted ceramic cups and mugs and saucer. They are decorated with pottery and warli hand painting gifting character to the mugs. Now a days green tea, oolong or chamomile tea are very much liked by the people. They also have a filter mug in their collection. It makes easy for instant tea brewing.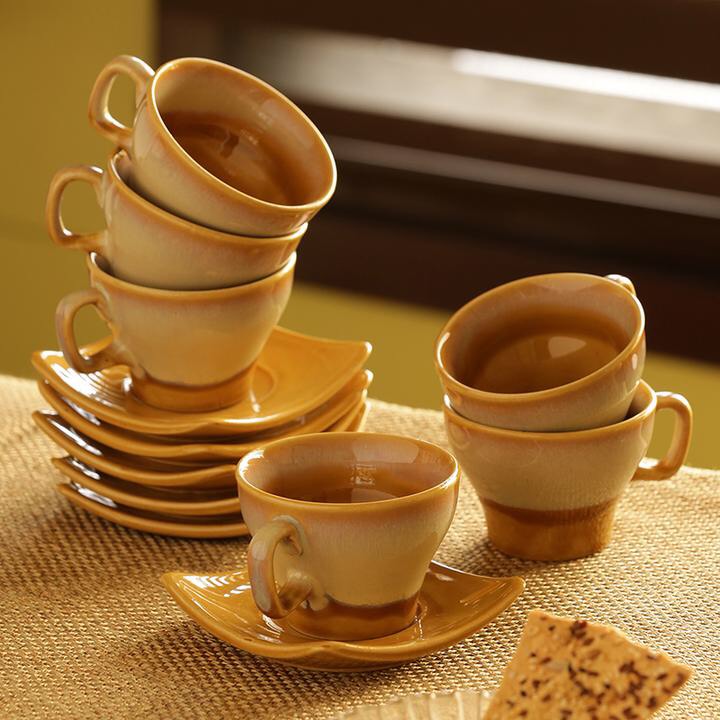 Apart from tea mugs they also have accessories related to tea. Their coasters in wooden appearances add class to my tea table. More to add luxury on table, the tea holders also have the candle lighting options carved in Indian wood of Sheesham tree. The brand also have kulhads and glass cups with holder. I enjoy my tea with a little stage decor through the fancy mugs.
So if you are a tea connoisseur and looking for some eye catching tea ware for your home? Then browse their collection and enjoy an aromatic tea or coffee session with mild aroma rising through the diffused candle and a favourite book by the window side for the instant comfort.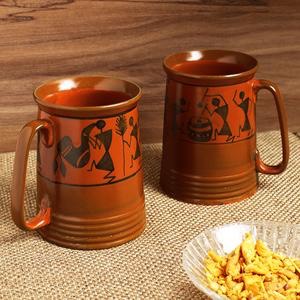 Start using terracotta and earthen ware utensils back, supports ExclusiveLane
A kitchen is very essential place in every home as it brings positivity to our life through what we eat and how we eat. My grandmother always affirmed us to use earthen ware pots for setting curd, storing pickles and drinking tea. She said that the shelf life of a product increases this way. Also we stay connected with our mother Earth. Intake of food kept in sand ware pots also confirms regular supply of minerals and micro nutrients to our body. Shifting to a healthy lifestyle should be done as soon as you start knowing about it.
You can also check some other Eco Friendly Best gifts online in India ideas.