Gifting to others will not take away from what you have but will in fact add to your life.

Catherine Pulsifer
Who doesn't love receiving Gifts ? Recently I ordered myself a little green box and a quirky The Great Indian Father mug for my papa from oyehappy. I was overwhelmed to open the package. It was Eco friendly and quality packaging. Their service is quick and on request we can also get next day delivery options.
They have a wide variety on their site. Everything is categorized under 3 sections viz Gifts, Occasion, Relation. This makes it user friendly. One can directly hunt on the type of person and go for what he wants or choose relationship wise. Check their website for a range of Best Gifts Online In India . I really like their creative ideas. Collection like redeemable coupon codes or plant a tree on behalf of someone are to name a few highlights. They believe that Unforgettable moments begin with unique gifts.
Here is a quick review of my mailbox.
Contents of my little green box
5 post cards along with a guide letter pad on how to use them. The postcards contain sunflower or spinach seeds. I also got a special postcard to gift it to anyone.
One Cute Green Finger Pin broach.
A tiny glass bottle with lid that contains manure to be sprinkled on plants.
One reusable name tag for any plant.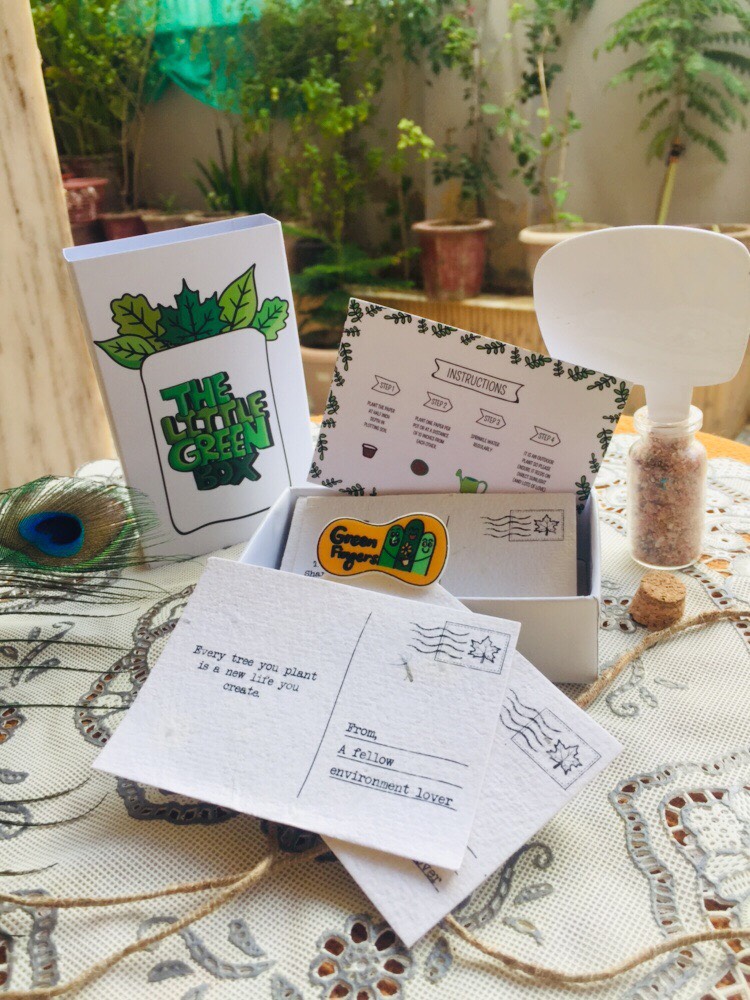 Beautiful Environmental friendly quotes written on post cards
Every tree you plant is a new life you create.
Nature is not a place to visit. It's a home. Lets build it together by planting trees.
If every person planted a tree every month,the world will never be short of green spaces. Lets take the first step together.
The best time to plant a tree was 20years ago. The second best time is now.
You make the world a happier place with your presence.This (planting trees ) is just another way of doing it.
The Great Indian Father mug
It came with a safe packing and yes there are beautiful one liners written on it. My daddy felt related to every thing written on it. When I gave him this mug, it was a special forever moment for us.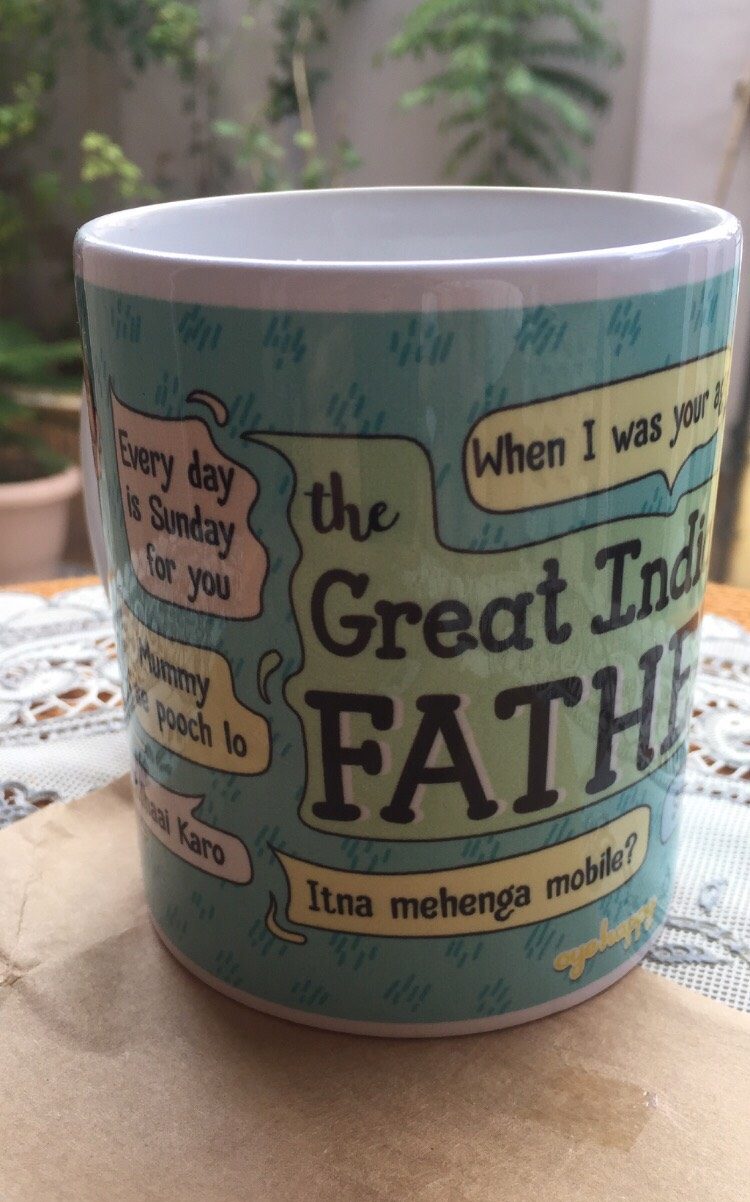 Loved this gift, then dedicate a little green box to a plant parent friend of yours. Also if you enjoy gardening check my post on growing,pruning and propagating rose plants at home.