Deyga organics is organic skincare and hair care brand from Tamil Nadu. All the products by the brand are completely pure, made by hands, made in India and are chemical free. Also the brand is against the cruelty for animals.
India is the land of Ayurveda and when I used Deyga products I realized the importance of the original products made using the traditional techniques. The idea of using natural products on skin is to avoid skin from harsh chemicals. Also natural is best. It keeps the originality of skin alive.
You may also check online rakhi store as the festival is near.

A healthy skin is the dream of every girl. In the hustle bustle of life, taking care of skin can be complicated. We eat junks and also pollution these days is almost everywhere. Skin pampering is essential element to avoid all those acne caused by the junk and pollution. Deyga products ranges from skin care, hair care ,lip care, oral care, foot care, eye care, baby care, bath, wellness etc. I tried their face pack and Here is my experience of trying Tea Tree facial toner and  Spirulina and matcha face pack by Deyga.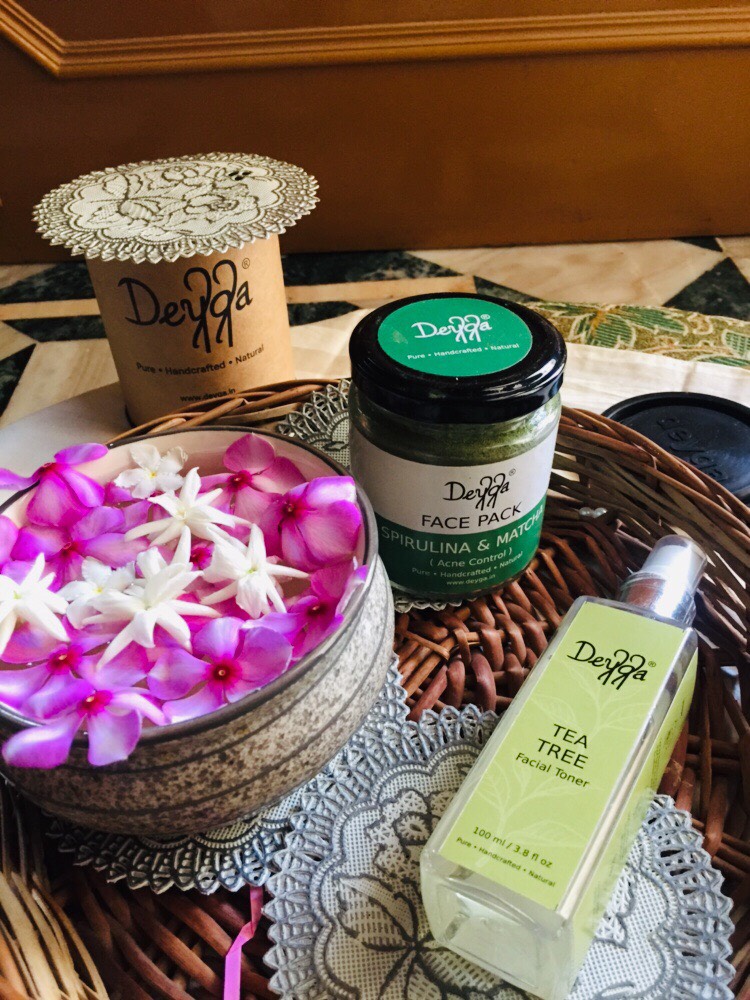 Tea Tree facial toner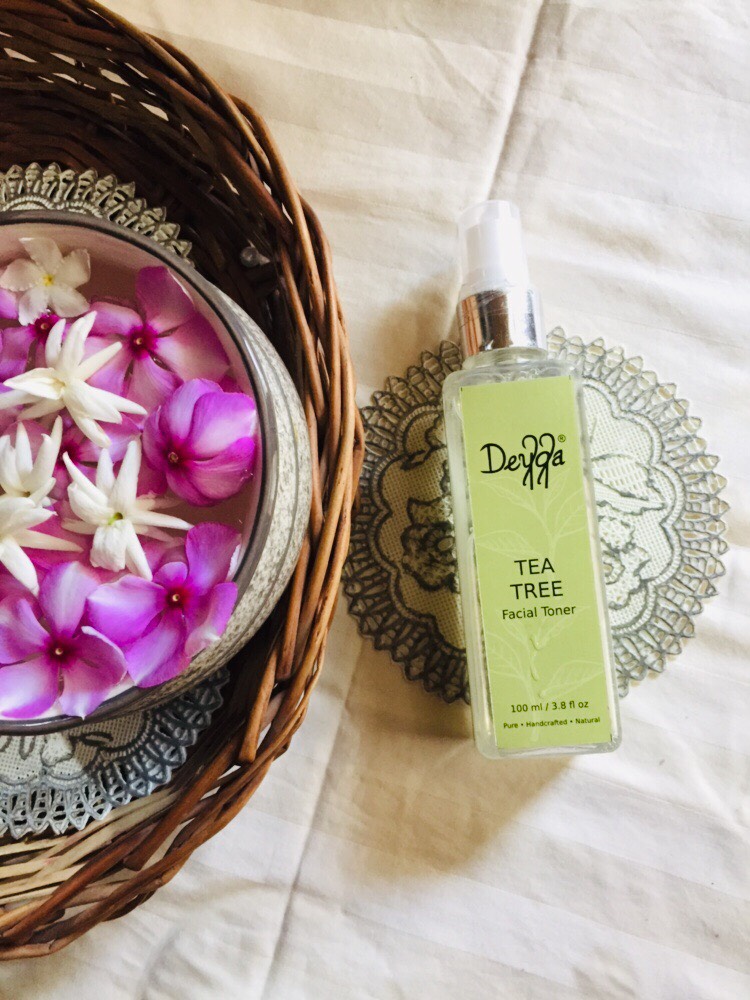 I follow a CTM face care routine. That is Cleanse, tone and moisturize in every day life. This tea tree facial toner by Deyga feels so good on my skin. I spray it after cleansing my face and a very lovely natural fragrance lingers out of it . It calms me.
Tea tree is very healthy for skin care. It is proven to reduce blemishes and dark spots . Deyga tea tree toner is made up through the distilled water process with no artificial ingredients added. It makes the product must have for skin regime.
How to use –
Spray it directly on clean face. Let it dry under a fan. I spray 2-3 times a day to feel cool in this warm weather.
Spirulina and Matcha ( acne control ) face pack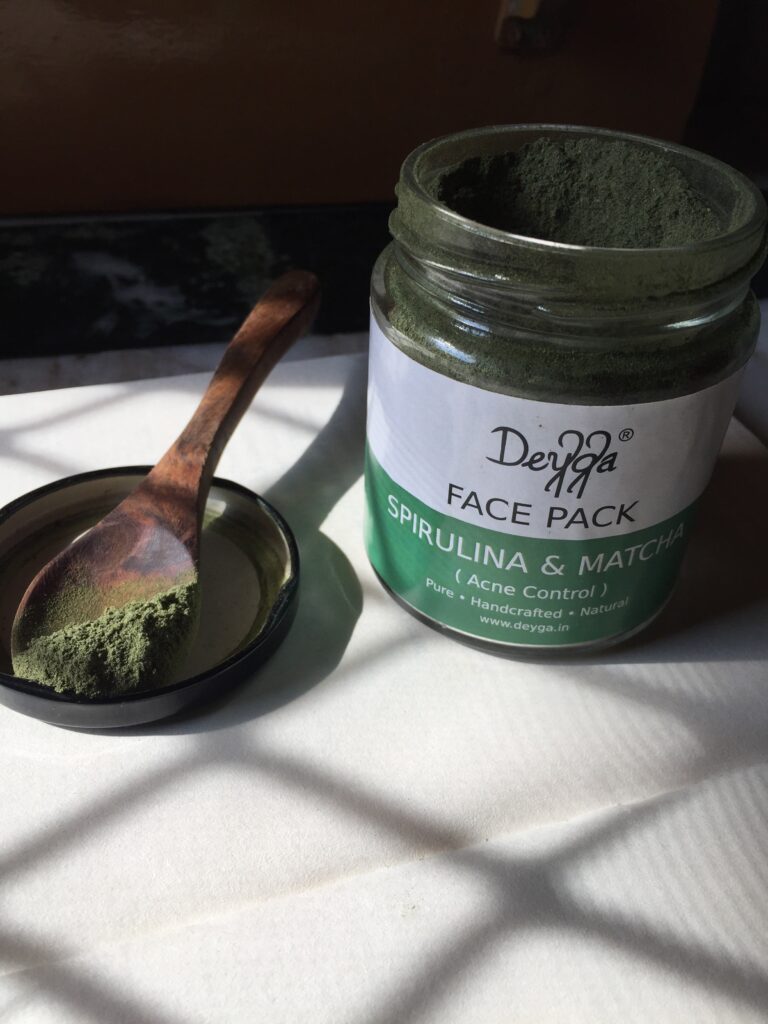 The face pack works like a magic for those who have acne prone skin. It contains natural ingredients like spirulina, matcha, aloe, neem, comfrey and moringa powder. There is no use of artificial color in it. So it is safe to use without any side effects.
How to use –
It is easy to apply. We have to take the powder, mix water, milk or even a toner and apply a layer on face. Leave it off for 20 minutes and rinse off with normal water.

Dadi maa Tip – Always use a glass bowl for mixing and applying a face pack to avoid any reaction on skin.
Both these products are very good for face skin. I use face pack first and then mist the skin with the toner. My face is glowing. The texture of the face pace is so good that it leaves great results on skin. It comes in a glass bottle which again makes it recyclable. Also I will use the toner bottle as a spraying bottle later for my plants .

You must also check the brand and pamper your skin with Deyga products. I am someone who is choosy but if once a brand fits my skin care regime, it will last a lifetime in face care essentials.
You can also read 11 recipes to try with mango this summer and don't worry about pimples after eating a lot of mango, Dayga Organics will take care of them.