OMG, the book gave me goosebumps as I was listening to it on Scribd. Then She Was Gone by Lisa Jewell published by Dreamscape media audio. It is contemporary fiction. The book was nominated as the best mystery and crime thriller novel by Goodreads yearly choice. I discovered the book through a book reading club by Indian Author Nikita Singh. This book has got everything to make you thrilled, feel curious and bite your nails thinking what will come next ?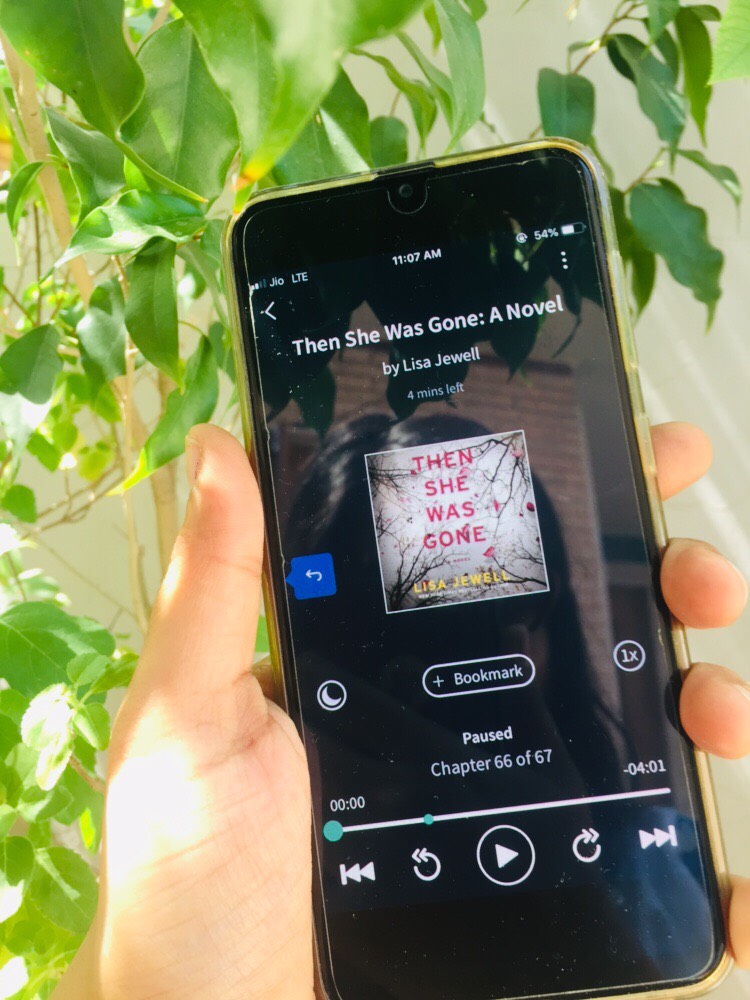 Then She Was Gone – a mystery and thriller novel

The story begins with a little girl Ellie and ends with a note by her in a book in one of public library. The teenage girl goes missing on her way to library.
She was a cheerful girl who loved reading books, and wrote her daily on goings in her diary.
The incident creates a void in the life of family. Their life shatters when the golden girl goes missing and the family breaks down.Laurel her mother can't accept the fact and goes on hunting for her missing daughter. She gets so busy in finding her, that during the process she breaks up the connection with Pull her husband and Hannah & Jack her kids. Everyone accepts the situation but her mother can't accept it even after years and it was her strong love for her child that ultimately she finds the truth about her missing daughter after 10 years.

She meets a man Fluid at a cafe. They start dating each other. Fluid's daughter Poppy start reminding her of Ellie again. And this is when she actually starts getting the clues about her missing daughter.
The truth is devastating.. it will break your heart. To discover more about what happens Please read the book.

Why I am saying this book as the best mystery and murder thriller ?
A man who can't love but desperately needs to be loved is a dangerous thing indeed

Lisa Jewell
Why Ellie went missing truth is unimaginable and shocking. This quote sums up the story-line. A lady Noelle was in love with a man Fluid and she does mysterious things to get his love. This entire process made me feel it one of the best mystery and thriller novel I have read till date.
There is mystery, murder and crime in the book coming unexpectedly. Ellie was a teenage girl but at the end chapters she acted so matured. She left a beautiful note which was so powerful and according to me it must have brought the calmness back for the family.
5 powerful quotes from Then She Was Gone that left deep impact on me
When I read a book it feels like real life and when I put the book down it's like I go back into the dream.
Understanding between two person are deeper than any sort of marriage. Those things are for ever.
A man who can't love but desperately needs to be loved is a dangerous thing indeed.
Cooking doesn't just nurture the recipient, it nurtures the chef.
I will never guilt trip my children when they are adults, she'd vowed. I will never expect more than they are.

About Lisa Jewell –
Lisa Jewell is a British author of popular fiction. Her other books are Invisible Girl, Ralph's party, Thirtynothing, The House we Grew Up, The Girls In The Garden.etc. Her books are intriguing and contains the best of mystery and thriller crime suspense.
Love thriller ? Then check the book review of 13 Reasons Why .