Staying cool during summer is a must. The temperature has reached up to 45 degrees in many parts of India. So in this post I will share a unique recipe that comes from the state of Uttar Pradesh. This drink is easy to make, cools down the Tridosha. (vata,pitta and kapha in human body). Earlier many monks in Tibet travelled from one place to another. During summer carrying food while travailing wasn't easy as the food got spoiled easily, so sattu drink came to rescue.It is easy to carry, stays good for long and power packed wholesome drink.
What is Sattu powder?
Sattu is a powder derived from the lentil channa. The channa are roasted on slow flame under big furnaces. These roasted channa skin are separated while grinding it for sattu powder. And then the powder is stored for months. Thedrink keeps you stay cool, stay energetic.It isamong one of the popular summer drinks of India . You can also make and relish sattu paratha, sattu ladoos.
Recipe of Sattu drink
Take 2 teaspoon sattu powder
Add cumin powder to it
Now add black salt powder to it as per taste
finely chop some mint and green chilies to it
then add finely chopped onions
Add lemon juice to it.
Add matke ka pani or any cool water to it
Mix everything and dissolve the powder into it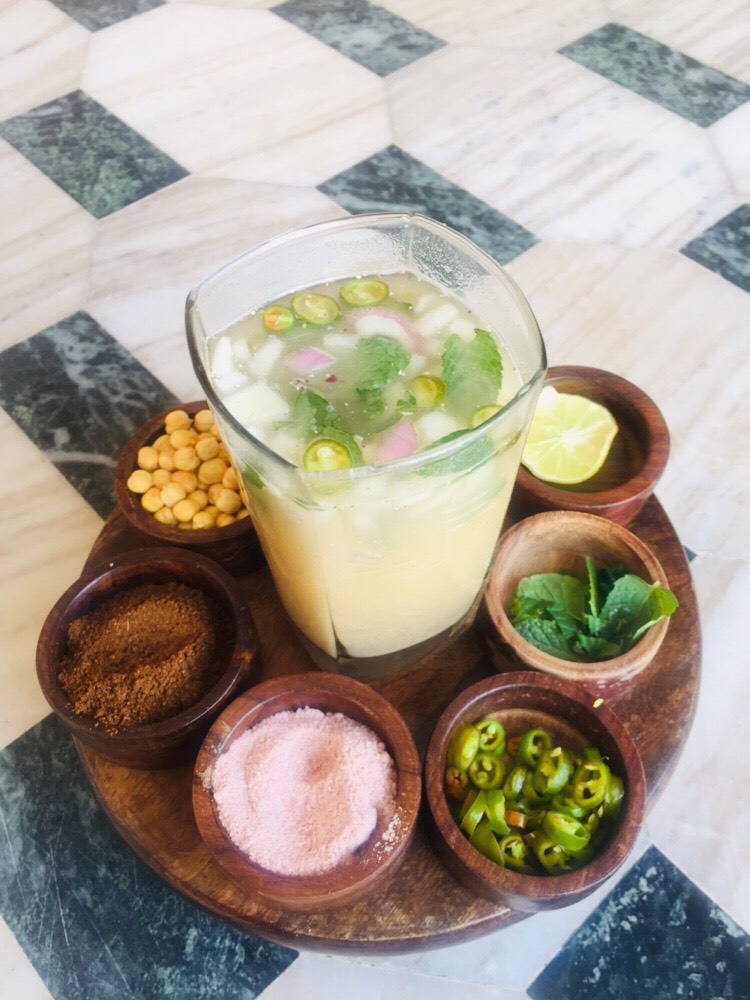 It can be enjoyed sweet too by adding jaggery, water and sattu powder to it.
It is ready to drink. Travelers can carry a premix where they can add salt and cumin powder to sattu powder and store it, then mix it with water and drink whenever they want.  It stays good for long. The drink cools down instantly and protect from heat waves. It is good source of protein and high on antioxidants. Do give the recipe a try and till then I am working on bringing more delicious recipes for you. You can also check my recipe of bael sharbat , it is another summer drink that helps to beat the heat in style.