VLCC coffee sugar scrub and Peel off mask
This coffee sugar scrub and peel off mask smells EXACTLY LIKE COFFEE!. I opened the pack and felt an instant cooling sensation with the fragrance. The sugar scrub takes me to a world of coffee. I feel relaxed instantly. The texture of the scrub is very minute so it soothes all skin types and clears the tanned skin and dark spots naturally.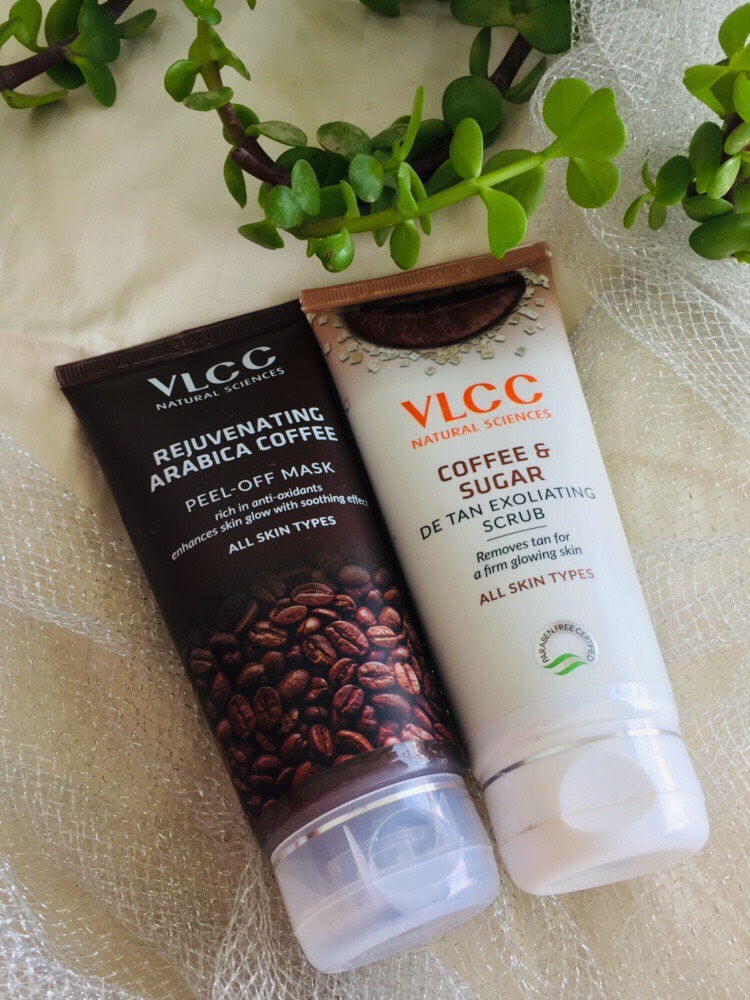 The peel off mask brings instant glow on face by removing unwanted hair and impurities away from skin in no time. This coffee sugar scrub and peel off mask are a perfect choice for everyday skin care as well as a remedy for getting instant glow on a casual meet-up which happens unplanned. Definitely my go to for parlor like glow at home.
VLCC manicure pedicure kit
Who doesn't like self pampering? Well I just love it and this kit by VLCC is a perfect way to do that at the comfort of home and be ready for all the upcoming August festivities.
There are 5 steps in it – Cleansing, cuticle oil massage, scrub, moisturize and a pack – all in the form of 5 tubes.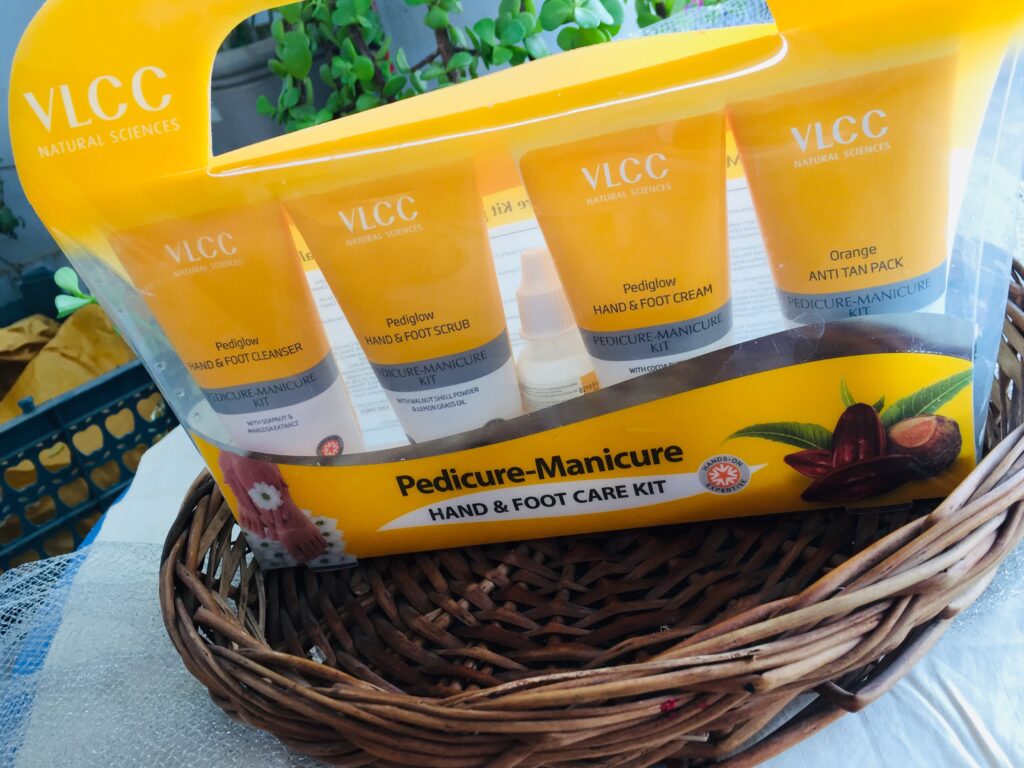 Follow the instructions on pack and massage accordingly, I found my hands and feet getting soft and dirt free in the first usage itself. After the manicure pedicure by VLCC, I personally feel like not keeping my feet on ground, it feels so clean. The ingredients like kokum butter and orange extracts make it a healthy choice for my foot and hand care.
VLCC Gold facial
Best thing about this kit is the Rose toner that I got free with the pack. It is the best toner to clean the dirt away from your face. Apart from it, gold extracts are very good for skin. I highly recommend ladies to try this facial if you are planning to attend a wedding or have a family function or just to get that parlor like glow at home.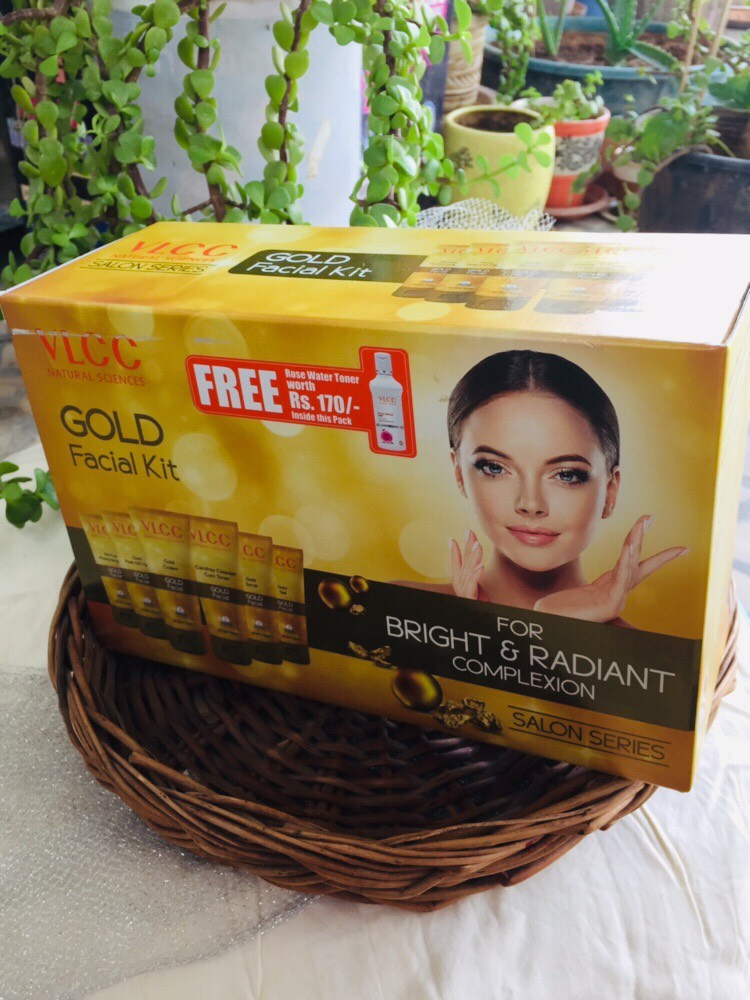 VLCC papaya facial
Papaya and healthy glowing skin go in sync, right? This fruit facial contains a high amount of antioxidants. It deeply cleanses, exfoliates and brightens your skin.
Here is why I cannot get enough of this product-
1. Papaya is a natural cleanser so it takes away the dirt and pigmentation away from the skin naturally.
2. Papaya is rich in antioxidants, so regular use of this face wash will make the skin healthy and shiny.
3. Papaya cleanses the pores and keeps the face skin healthy by exfoliating in a comfortable manner without tiring the skin.
4. Papaya face wash will give that instant party facial.
5. Papaya Facewash makes the skin prone to climatic conditions by reducing inflammation caused by sunlight or excessive contact with air pollution. It will improve the ph levels of skin.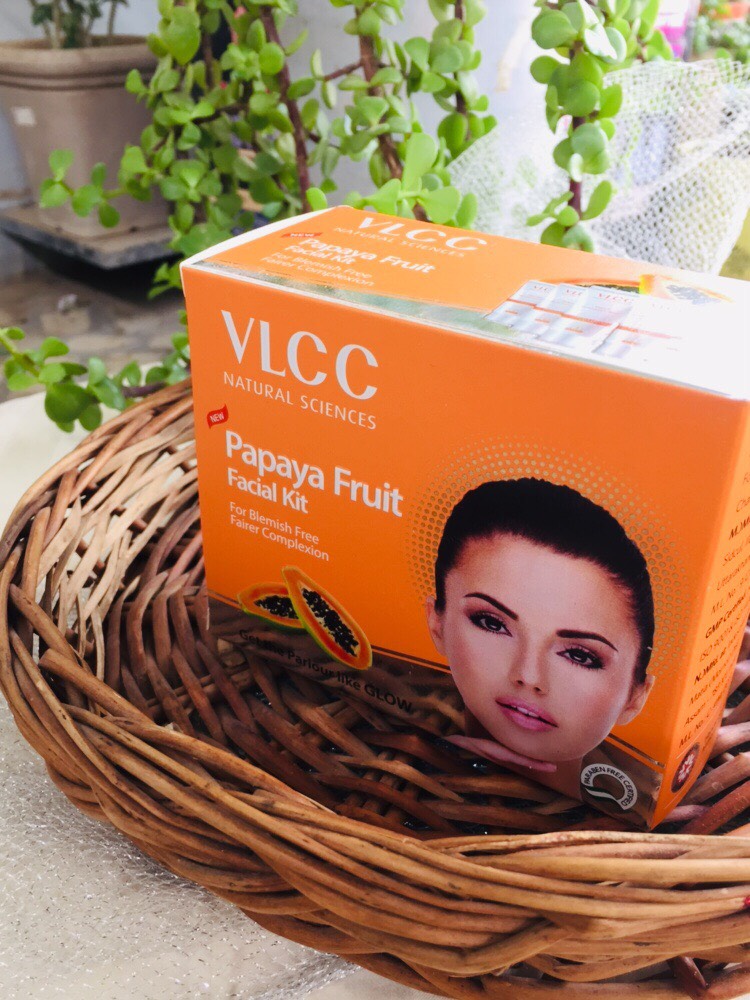 VLCC sun protection formula with SPF 50 
This SPF cream is like a DREAM come true. I live in Rajasthan and the heat wave here is too harsh. 2 minutes outside is enough to take me back to one month of skin care. It darkens the skin and often leads to tanning. So I shifted to using VLCC SPF 50. This cream is a must in a skin care regime when you are heading outside, or planning a trip on cruise.
VLCC skincare products are suitable for all skin types. There are guidelines mentioned on each pack individually about the use of the product.
VLCC is sure to become your companion in the time of festivities. I actually receive compliments after using their products and that keeps me so happy and want to keep trying more and more products from their range.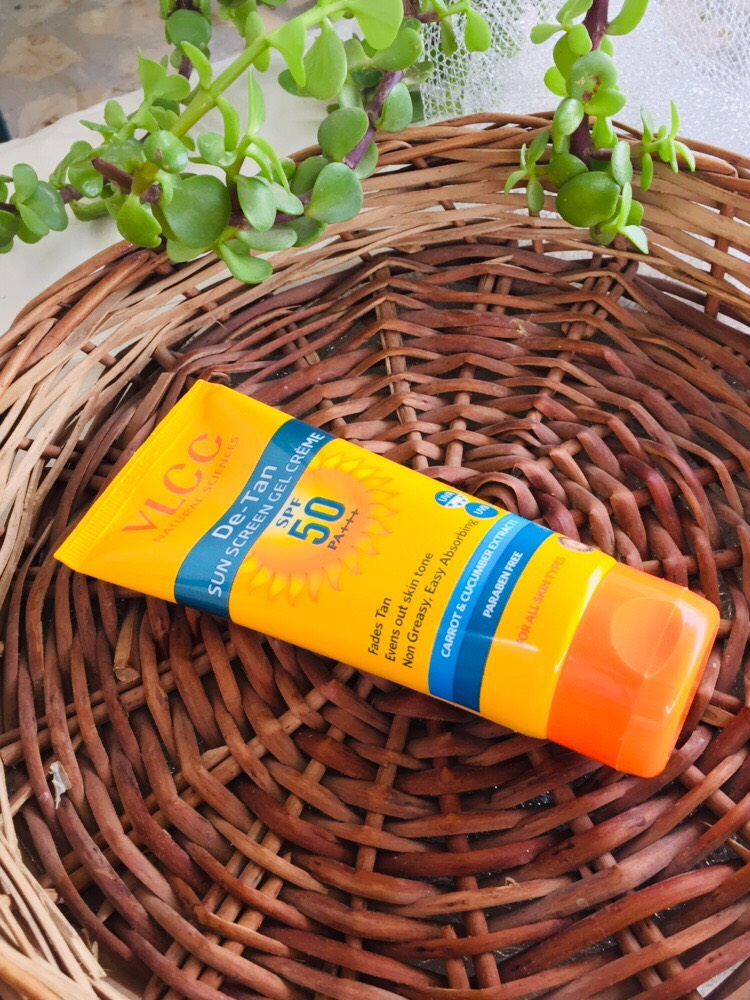 Check them out.You can also check Deyga Organics face pack review.