Fresh flowers and tiny red leaves started coming from the buds of all the trees which I witnessed around me. Spring was coming and I feel this season comes as a healing to humans, wildlife and plants.

I noticed my chapped lips were becoming pink again as I sat on my moving chair. My room fragranced aroma of neem flowers. I read books for hours in the cool morning breeze here but that day it was a special day.

Everything appears full of life when a person is soulfully happy. I haven't slept well from the time I read the mail about the invitation to TedX talk on women's day. It was my first time at a talking in my career. The university organized a convocation for upcoming woman entrepreneurs in the field of blogging who were  exceptional and motivated other woman.

I chewed my biscuits and finished my hand brewed nescafe at the same time preparing for my talk.
I heard a knock at the door, my sister entered the room. She hugged me and surprised me with her presence. I show she brought me a beautiful flower bouquet and a dress which I could wear for the occasion. While smiling I unpacked the dress thanking her for how she always read my mind.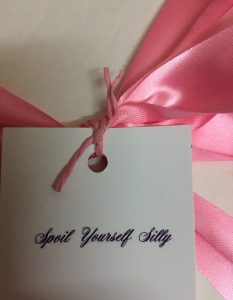 It was  an ethnic midi dress perfect for the occasion in pastels shade. I was happy to see the dress but something worried me a little…..
She came near and pressed her hand on mine and said don't worry there is something more and I looked inside the bag,  It was a panty, I looked at her and asked are you kidding dee ? I am not kiddo that you bring me matching panties too now with the dress then she laughed and said dumbo, look at it first, It is Adira Period Panties Collection, I know you are on your periods and I don't want you to be worried while taking the most swagger step of your life.
These are the panties specially designed to comfort us women on our periods and take our worries of wearing pastel dresses away. Everyone can now have stain free periods.
Adira Period Panties is must have for every women

I hugged her, took a warm shower and wore my lovely dress, with a confident smile. Moving on a metro, I sipped on station tea and rehearsed my Speech again
The first event talk of my life went awesome and I was confident while giving the speech. After coming back, I was fearless. And on coming back I asked my sister from where did she get the panties ? Then she gave me the address Adira Period Panties and on browsing the collection on My adira , I was happy with the fact that the brand is patented to India and U.S.A. I ordered for my pals the perfect one period panties and told them how Adira unlimits the strength of women.
It was indeed a happy woman's day for me .
Disclaimer – It is an sponsored post but written without the influence of anyone.