India is a land of festivals and along with the festivals comes fast occasions like Navratra, or sawan month. On fast days a lot of things are prohibited to eat. Sabudana can be eaten as per our customs so here I am sharing styles to make a delicious sabudana khichadi at home. It is a good snack idea when anyone want to eat something decent at home during fast days.
Worried about Navratri Ethnic Fashion outfit ? Check my hack
Also this year due to pandemic many of us don't want to go out. Navratra the traditional festival of Gujarat is round the corner. It is all about dandiya nights and getting decked up. Taking dresses on rent worries if the virus came along with it. So I thought to share a little hack to try.
This year Take out all your non printed kurtis. Team them up with different types of jackets you all have got and get set dandiya with your little tribe. Stay happy, stay healthy and enjoy the delicious kichadi recipe so that you are energetic till the end. You can also chek my reel on Instgram for it.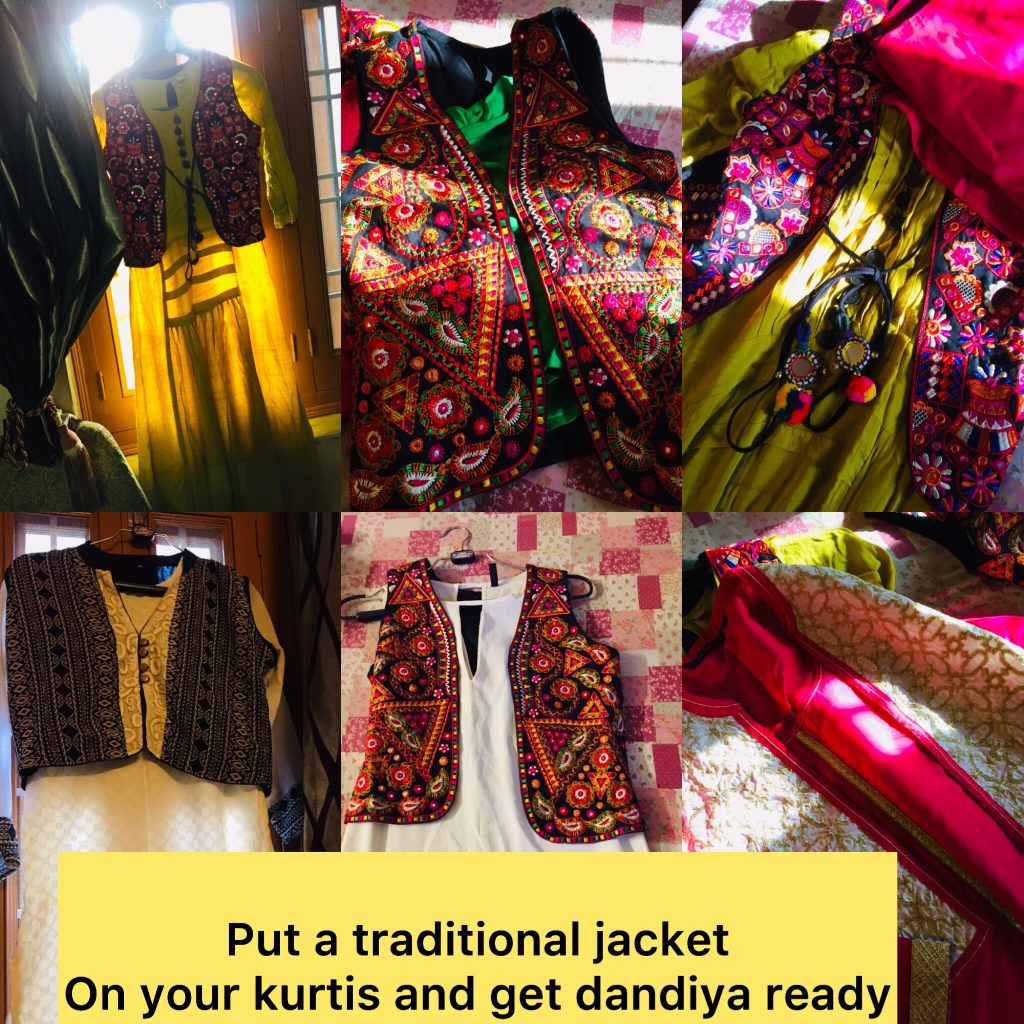 Ingredients required to make dry sabudana khichadi
Sabudana – 100 grams
Potato – 1 medium-sized
Rock salt as per taste
Black pepper powder – 1/2 tsp
Sugar – 2 tsp
Cumin powder – 1/2 tsp
Cumin seeds for tadka
Curry patta leaves for tadka
Ghee
Lemon for tangy taste
freshly grated Coconut
Unsalted peanuts crushed and whole both
pomegranate seeds , coriander chopped and green chilies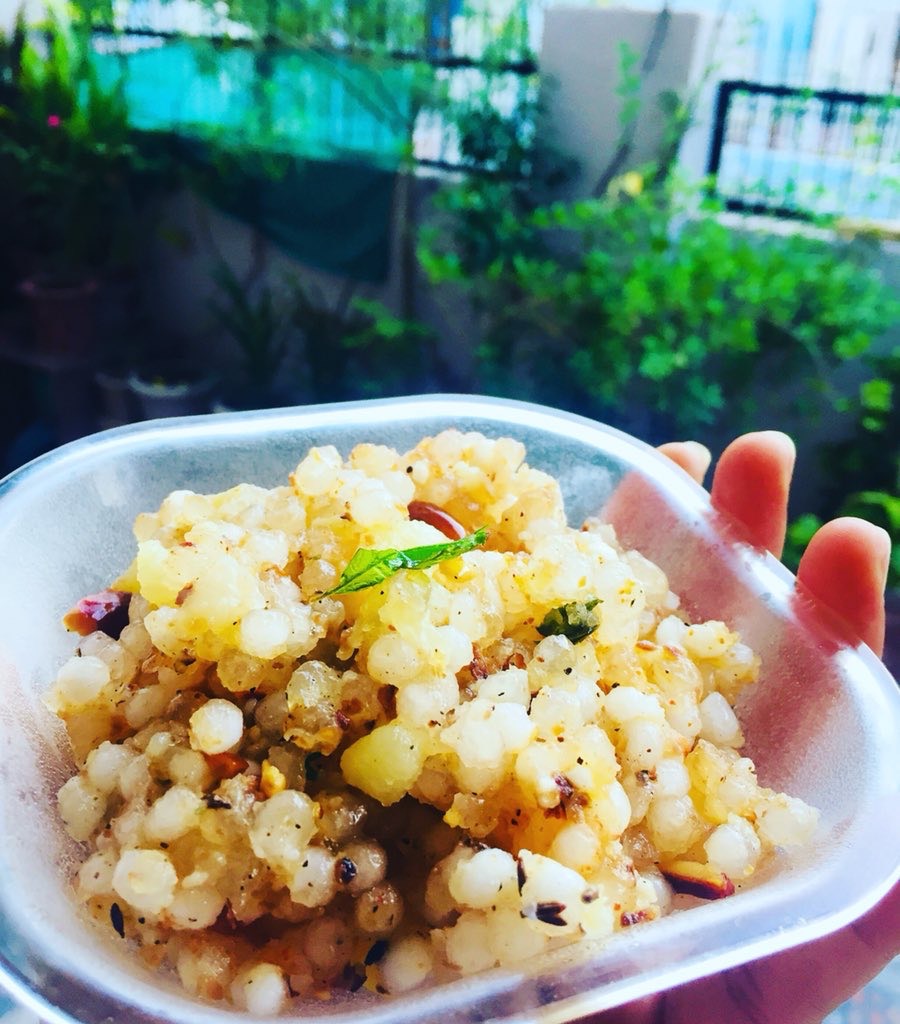 How to make dry sabudana khichadi
Wash sabudana, then soak it for minimum two hours in normal water. Use a big vessel to soak the pearls. The proportion will be 1:3. That is 1 bowl of sabudana in 3 bowls of water. The size of the pearls will increase so more water needs to be added accordingly. After that drain it and keep the bowl to loosen all the water from it.
Heat ghee in an iron kadai, add cumin seeds and curry patta leaves to it.
Add freshly grated coconut and crushed peanuts to it. Roast it on low flame.
Add boiled potatoes and 2 tsp sugar to it
Add drained sabudana, black pepper,  powder, rock salt, chili and mix everything well. Close the stove and lid of the pan.
Wait for 10 minutes, then open the pan and enjoy hot.
Enjoy with lemon juice, pomegranate seeds, dhaniya, chopped green chilies and fast bhujiya over top
On non fast days
When you aren't fasting you can squeeze lemon on top of it and garnish with some regular bhujiya, roasted peanuts, chaat masala powder and enjoy.

Easy peasy sabudana khichadi in pressure cooker
You are in a hurry and want to prepare a quick recipe then try this out.
Take a pressure cooker, add 2 tsp oil. and cumin seeds to it.
Add chopped green chilies diced potatoes to it.
Now add a tomato and some red chili powder and rock salt as per taste
Add washed sabudana pearls
add water soaking all the vegetables
Mix everything nicely and take 3 whistles in cooker
Open the cooker after 1o minutes. Khichadi is ready. This recipe is easy and can be made even if you don't have time to soak the pearls.
Golden points to remember while making sabudana khichadi –
Never add onions and garlic to fast recipes.
Don't use common salt while preparing khichadi, it will break the fast. Go for rock salt. It is easily available in the local stores.
Soaking sabudana time vary from packet to packet. Some are soaked in 15-30 minutes while others take very long to be soaked completely so to understand the soaking time properly you must check the packaging instructions every time you prepare it and soak accordingly.
Dry soaked sabudana pearls on a cotton cloth for 10-15 minutes if you preparing a dry khichadi. or keep the pearls in fridge for 10 minutes before cooking.
For other recipes written by Hill Station Reader check recipes