The Balance Mantra is a brand that provides various types of carrier oils and aroma diff-users. Using oils on body is my favorite way to heal my outer skin and inner bone strength. I massage my whole body for 15 minutes with sesame oil during winters and coconut oil during summers. It recharges me to face the pollution without worrying and makes my skin glow naturally. I also use various other oil blends like rosemary oil for hair growth, mustard oil for belly button.
i like the brand products. They are naturally made, cold pressed and quality products. I have used castor oil by the brand already and love using it for my enhancement of eyebrows and eyelashes. I swear by the quality of the products by the brand. They are natural and suits my skin perfectly.

Recently in a Instagram story quiz the brand selected me as a lucky winner and sent over a box of their products. It included Saathi and castor oil bottle. 
How to use castor oil for hair growth and healing damage ?

I was using the old bottle of castor oil. The new packaging also included mascara pencil brushes. So I am happy to use this pencil for more comfortable shaping of my eyebrows now. 
I simply take a tiny amount on my palm and charge it and then apply it on my eyelashes and eyebrow hair and leave overnight. This helps to increase the quality of hair by adding a shine to it and improving the thickness of the eyebrows. 
Other than that I also mix castor oil in my hair oil and apply it on my hair. It is good to be mixed in hair packs. it heals hair damage by nourishing them properly. Also castor oil mixed with coconut oil helps to get rid of acne marks.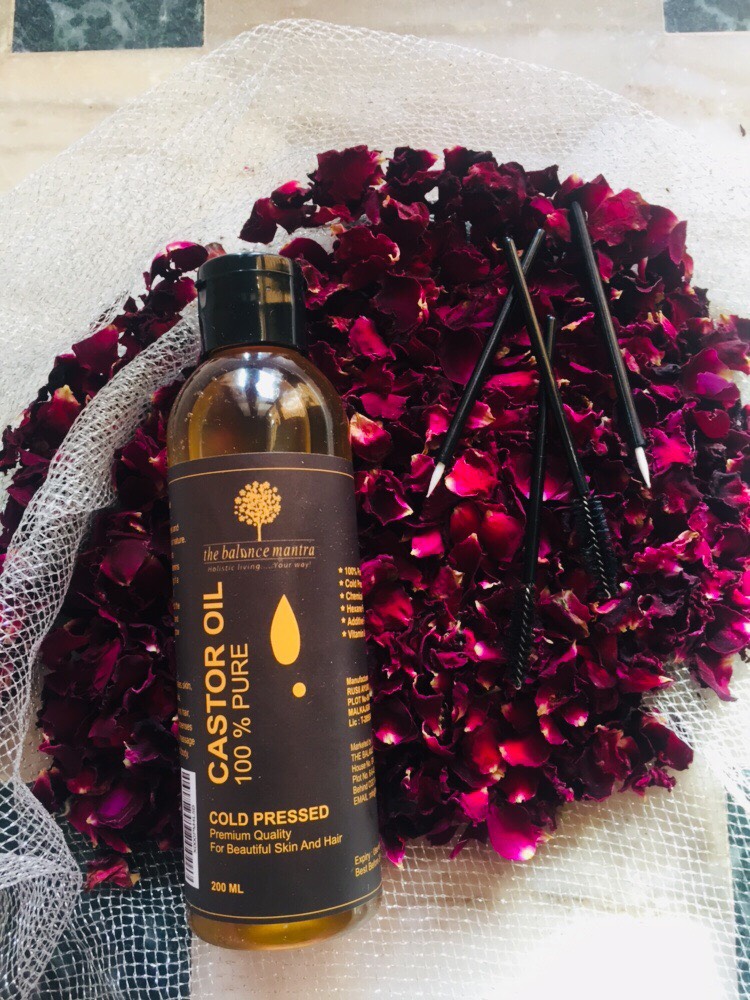 Review of Saathi Roll-on by The Balance Mantra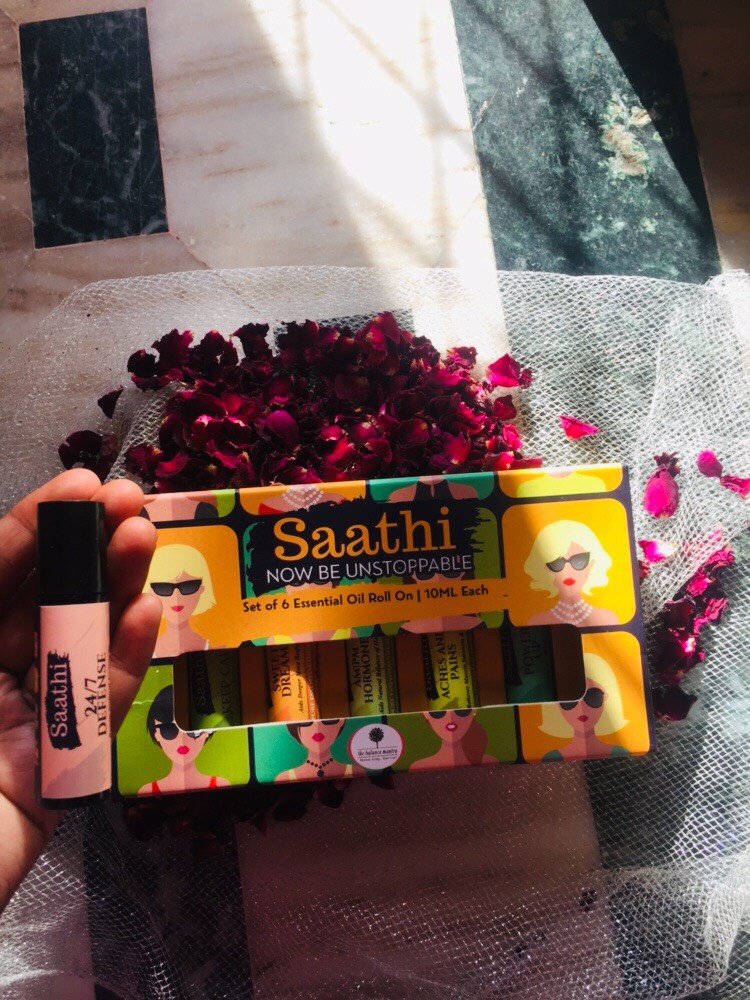 Saathi, now be Unstoppable is a beautiful box that contains 6 different roll-on. They are Sweet dreams, Keep calm, AM PM Hormones, Aches and pains, 24/7 Defense and  Power up. Roll on are best suited for easily application and mild aromatherapy. They are blend of various essential oils. The Balance Mantra Saathi roll on is a must buy.
I am a fan of aromatherapy. It calms me. I enjoy my me time relaxing and reading with some aroma diff-users by my side calming me. They are part of my lifestyle now. So this box brought happiness to my face. 
Sweet dream roll on is ideal to be used for a good night sleep. Keep Calm one helps to calm the nerves and reduce stress. AM PM helps to control the hormonal imbalance. I used Aches and Pain during my headache and period cramps, I was surprised. It eventually relaxed and vanished my pain. 24/7 Defense is an immunity booster roll on and Useful during cold and coughs to feel better. Power Up roll is to relax us from a tiring day at work or home.
Overall all of these are a complete package created for a stress free living. Yes, Roll On are truly a Saathi, so now be unstoppable with these friends . 
You may also read The Jade Roller review