In every walk with nature one receives more than he seeks – John Muir
This Quote by Sir John Muir is enough to sum up the whole idea of trekking. Being a person close to nature one can experience the best scenarios created by Mother Earth while trekking.
Trekking gives experience for lifetime and acts as the best lessons one can ever learn in his life. Trekking enhances the wanderlust of a person and the more he walks the more he finds him close to nature.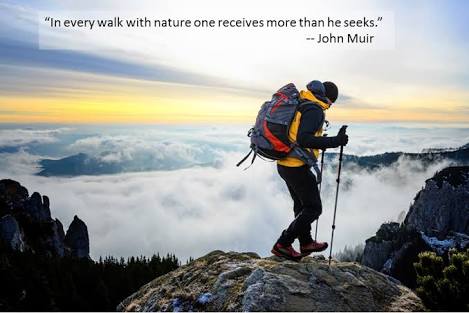 Trekking – Trekking is a combination of walking and hiking activity in which people walk for multiple days either in rural areas or in undeveloped areas.
Trekking in simple words means walking on foots, mostly in mountain areas and exploring the beauty of nature by naked eyes.
Trekking is an adventure where reaching at the top of mountain is most difficult but what we see when we reach at the top is worth taking the risk of trekking.
Types of Trekking –
A. Camping Trek
B.Tea House Trek
A. Camping Trek – Camping trek is considered difficult compared to the teahouse trekking. In camping trek mostly trekking is done at the places where all the facilities of trekking are readily available.
In this, trekking is done with the guidance of some staff, and those staffs takes care of the meals of trekkers. Trekkers can sleep in their tent house and they have all trekking facilties available with them with the help of officer.
Tea House Trekking – It is considered easy than camping trekking. Under this the trekkers sleep and rest at tea stalls or tea houses coming on the way.
Trekking is done in the way as camping trekking, the only difference between two is that in camping trekking the food is prepared by own risk ( staff ) and in This food is prepared by tea house trekkers.
Things to keep with you when you do trekking –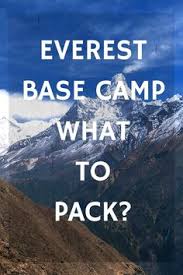 What to pack ?
1. Good quality of Hiking boots.
2. A pair of slippers
3. Comfortable Jackets, inner wears , socks
4. A first Aid Box
5. Books
6. Camera
7. Mp3 system
8. Water bottle
9. One good quality torch
10. Soap paper.
11. Basic medicines of cold, fever and diarrhea
12. A good Trekking Pack which can store maximum things.
13. Sunscreen, lip balm, moisturizer.
14. Iodex, balm and Vicks.
15 Large waterproof duffel bags with good capacity.
And all other essential items as and when Suggested by http://hillstationreader.com .
Trekking Grading System –
Easy – It s easiest method of trekking.
This rank of trekking os suitable for all those who are new to trekking and just want to experience trekking.
It is usually for a duration of 1 week.
Moderate – It is second rank of tracking and duration of this trekking rank involves 10-12 days. There is more of walking and less of climbing high altitudes in it.
Steaneous – This Trekking is for people who already have done trekking before.
It involves high risk.
Difficult – Adventurous people gets the best of everything, so this one method of trekking is for people who are looking out for real adventure.
It is highest risk and actually the best view can be seen when the trekkers reach at top.
What we want is lies outside our comfort zone, so if you have in you that wander to explore and experience you must try trekking at the mountains once in lifetime for a wonderful experience and lesson in life.
Trekking improves the capability of a person, teaches him to adjust, accept things and to stay close to nature
Disclaimer The post is written to highlight the adventurous experience of Trekking at Everest Page – Mojhi.com Home Page – Mojhi.com .
Trekking gives an experience of Lifetime !