I love my work. By work I don't mean only office assignments but also house work. I learned from my father that every work we do in life, we should do it with 100% dedication. But many times daily chores can be boring and stressful too. So the mantra that works as a magic is sharing the load. I enjoyed this magical trick used by Ariel India to reduce the load of a single person who does all the chores at home. And yes sharing the load multiplies love as each person gets to experience some relaxation. All house work will complete on time so every one can have their own 'me' time and 'family time' relishing the hobbies or having quality time with loved ones.
Covid-19 and sharing the load magic by Ariel India
During the recent times of Covid 19, I got to stay at home with my family. The lockdown had both advantages and disadvantages but truly it was enjoyable for me because I actually do not remember the last time I stayed for so long with dad and brother at home. Usually it was me and mommy at home, my mother and I did the house chores, I left for work too. Maid came and did most of the laundry and cleaning work.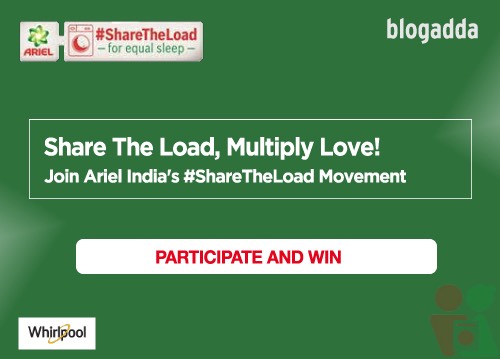 Seeing dad at home whole day was like a dream come true for me. During the lockdown neither the maid came nor the family members went out so it was only us. We had all the time to ourselves. We used the Ariel India Share the load and multiply love mantra to our home. Sometimes I did the cooking and burning part to moping the floor. Sometimes my brother surprised me by baking a cake for the first time in life. Dad too joined us by cleaning and dusting all the old places which we ignored in everyday life due to less time.

Lockdown broke all the stereotypes of only a woman working in a kitchen. Instead this time we learned that we should do whichever work suits us. There is no harm if a male member cooks or washes clothes better than the female member. Now that the lockdown restrictions are opening and everyone who goes out for work follows a general rule. The person comes home and washes hands and then washes all the used clothes outside. Using ariel simplifies our work and takes away germs. this helps to stay independent and protected at the same time.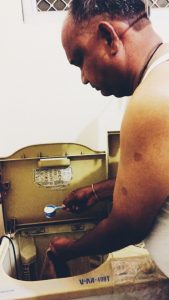 Disclaimer – Are you one who #ShareTheLaundry #ShareChoresMulitplyLove at home ? Share your experiences with me in the comments section below. You can also check my review of Tiger ZInda he movie and sketches by Archana.
I will #ShareTheLoad and help in household chores in association with Ariel India and BlogAdda .