Sweet Corn is a perfect dish for Monsoons or cold days of autumns. A hot bowl of sweet corn chaat is my anytime favourite snack. When it rains outside, I rush to my kitchen, make this quick corn chaat and pick up a good book for my company. The chirruping of birds, and the noise of rain water falling on Earth everything makes the surroundings romantic. It makes me happy and when I am happy, All I want is delicious food in my hands to maintain the smile.
Sharing in the post the tried, tested and tasted recipe of Corn chaat the secret easy to make and a very healthy snack in winter and monsoon.
Sweet Corn Chaat is yummy and healthy snack at the same time –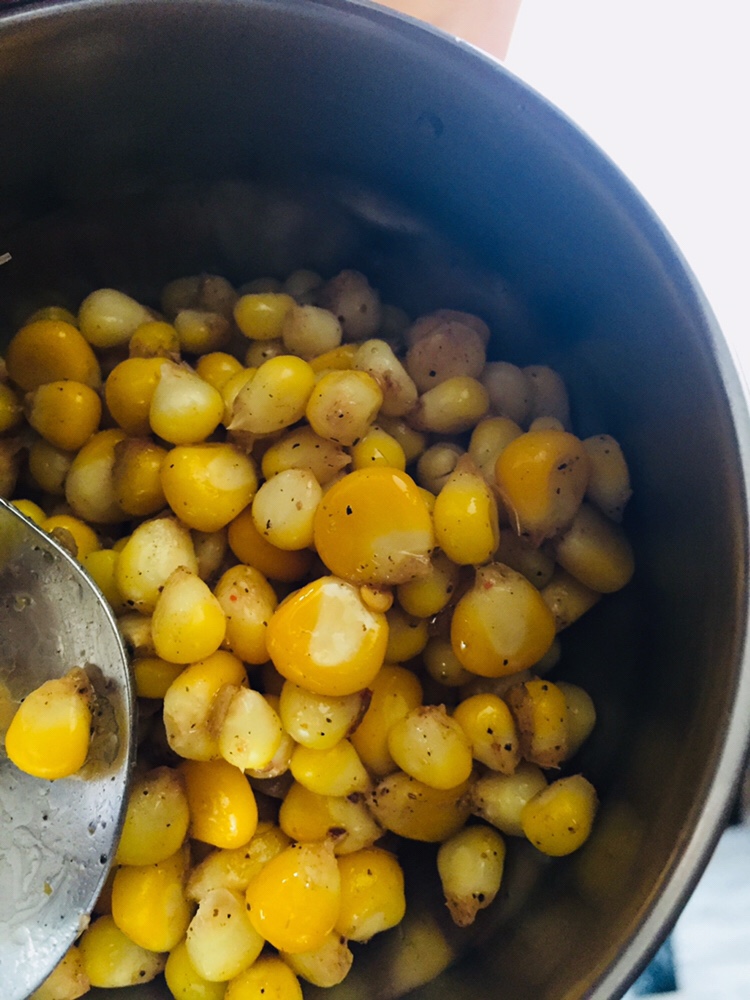 Sweet Corn chaat recipe –
Ingredients –
Sweet Corn – 1/2 kg
Black pepper powder – 1 tsp
Rock salt – as per taste
Chilli flakes – 1 tsp
Lemon juice – 4 tsp
Oregano – 1 tsp
Butter – 4 tsp
Red chilli powder- 1 tsp

Recipe of Sweet Corn chaat –
First off all peel off the skin of the corn and the corn pearls out all carefully. Buy the sweet corn chopper from Amazon, I got it too from there.
Heat water in a bowl, add a little salt and then add the corns. Boil it for two minutes.
Strain them in a bowl, add Butter, salt, chilli flakes, chilli powder, oregano, black pepper powder, salt and then mix everything. Then add lemon juice and mix it again.
It is ready. It should be served hot.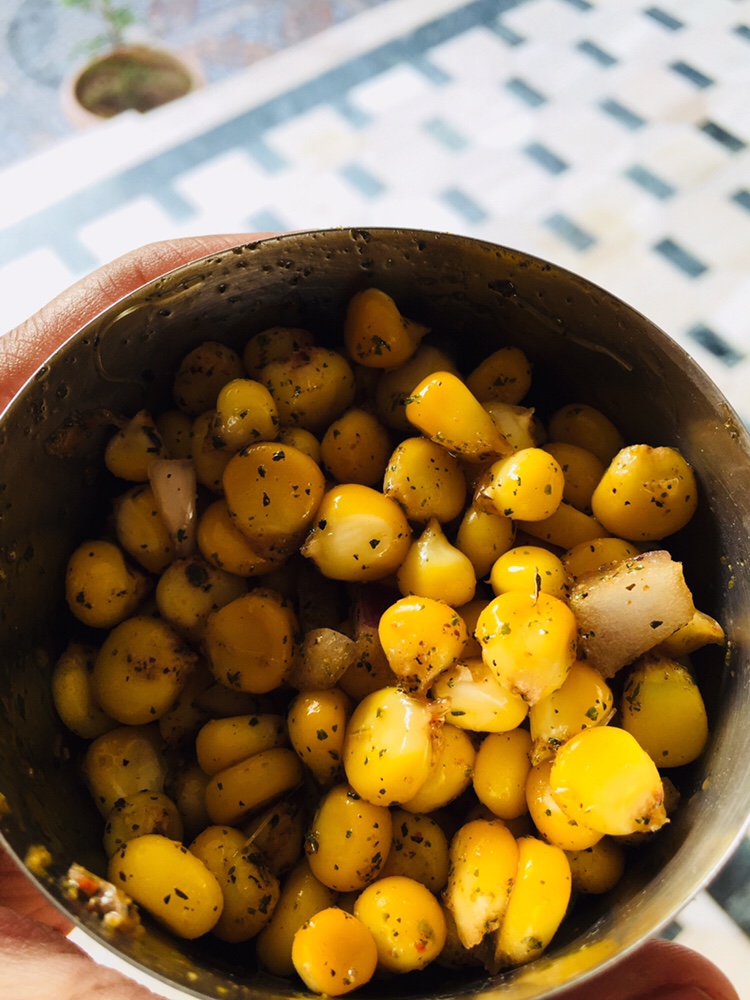 It can also be eaten by adding chopped and fried onions, tomatoes and green chilli in butter and then mixing the raw masalas as shown in the recipe .
Share love in the comments below and do give a try to the recipe for sure.