Fittify is an online store for health and nutrition products. It is a must-try brand if you are a fitness freak. It is recommended by nutritionist and has a trust by the reputed brand like Saffola.Those who go to the gym and want quick and ready-to-eat healthy meals can check multiple products by the brand. Their range of products includes peanut butter, olive oil, apple cider vinegar, green coffee, oats, immunity booster, cereals, vitamins and supplements etc. 
What I tried from the Fiffify for health of my family ?
Recently I tried the olive oil by the fitiffy from the house of Saffola. Olive oil is produced from the fresh olives collected from a Spanish farm and then brought to India. It is made using cold-pressed technology. This makes it even more healthy. Olive oil is good for Indian cooking as we tend to use more oil in our recipes. It is rich in healthy fats and antioxidants that help to boost immunity. It increases the intake of good fats maintaining good cholesterol and reduces bad cholesterol from human body.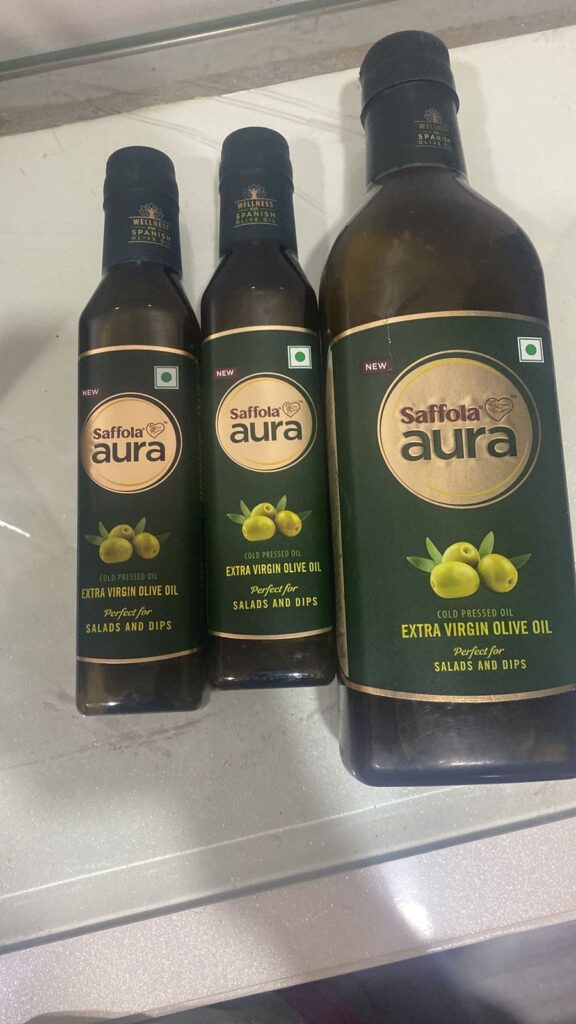 Olive oil is good for heart health. It has essential fatty acids into it. Fittify olive oil is good for dressings of salad. The oil is rich in various nutrients and microfiber. Cooking pasta and noodles at home? Olive oil is a perfect partner to make food healthy. If you have a problem with stretch marks, use olive oil to massage daily. It will take care of your skin health and hide the stretch marks in no time.
7 ways to use olive oil in daily Indian household –
It is used to massage your scalp and hair. It improves hair health, and reduces stretch marks from your body.
Olive oil helps is good for dressing our dips, salads and is good for making mayonnaise.
Massaging your nails with olive oil helps in improving the strength of the nails.
Add little oil to your scrubs and voila, it won't dry your skin.
Rub your feet with olive oil to avoid cracked heals.
Use olive oil for frying, it improves heart health.
It helps in reducing cholesterol, reduces high blood pressure and keeps the skin moisturized.
You can buy the olive oil by the brand on their website. You can check recipe of Haldi ki sabzi.