Tokenz is an online shopping platform which facilitates organic and handmade products. These includes home decor and lifestyle modern day unique collection. The list of products includes paintings, home decor, pots, vases, jewellery, handbags etc. each created by some craftsman.
Craftsmanship not only adds labour to any particular thing but it also involves emotions of the person who creates it, idea of person who needs it and vibes of the place where it is going to set. Filled with colours and grace Tokenz products add a beautiful simplicity which draws the house owner in love with the muse so deeply. All the products on the website are heart -warming because of their earthly touch.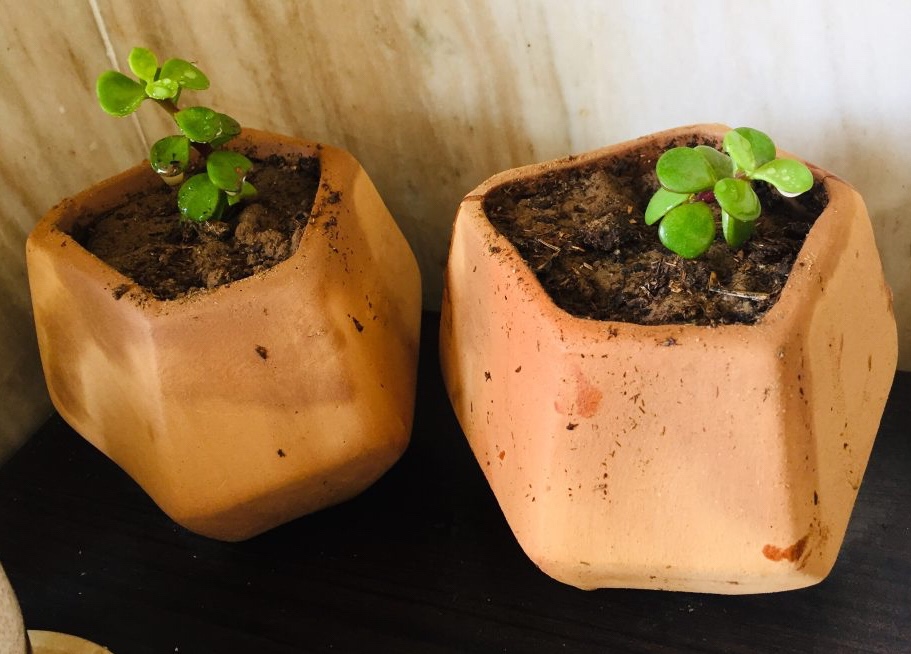 I like to sit on a revolving chair in balcony enjoying the morning sun, sipping warm organic tea, reading a newspaper or a book. This adds positivity to my days. So I purchased terracotta pots and some herbal lemongrass tea from the online shopping site for my little corner.
Why I prefer Terracotta pots in gardening ?
My terracotta pots are in beautiful hexagon shape and look so simple yet elegant. I find them perfect for showing off in my indoor area. They are adding warmth to the space. I have used a proportion of 60% soil and 40% organic cow dung compost for my Jade plant and waiting for these planters to set at my home.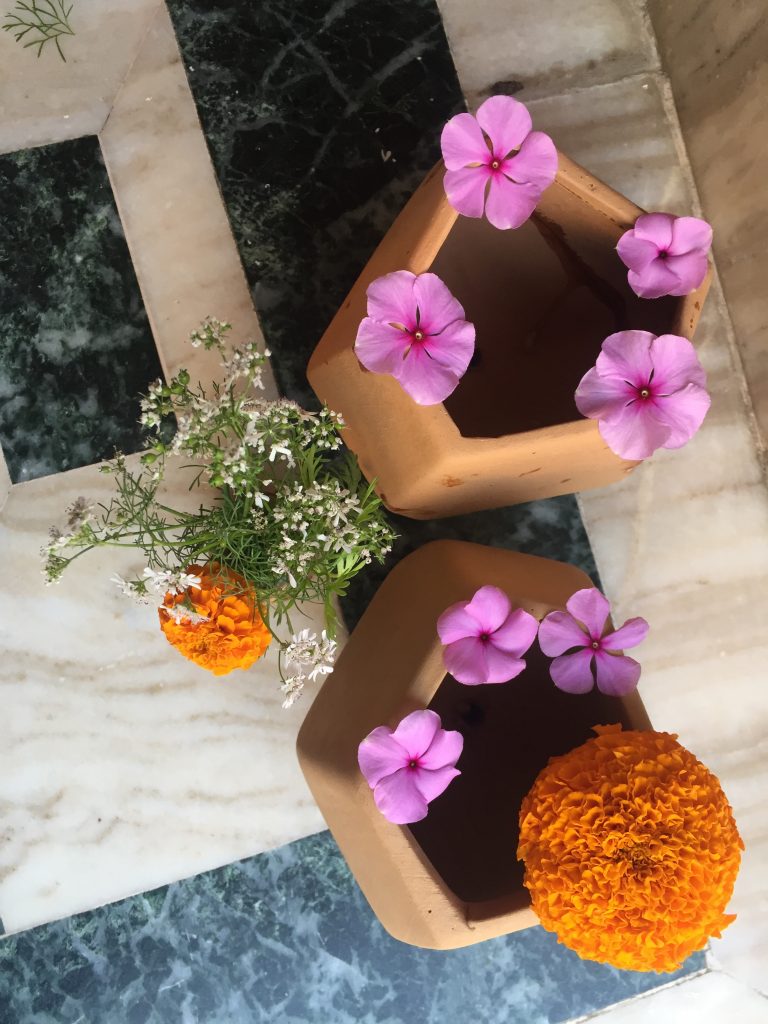 Here are the reasons why I prefer Terracotta pots for indoor gardening –
They keep the oxidation of the plant at very good level making the plant breath.
They are eco friendly
Gives Earthy vibes to the place
Good for the growth and health of a plant especially during summer of hot places like Rajasthan where the soil absorbs water easily.
Add luxury feel to the place and are very good for garden area décor.
Review of Lemon grass tea
Aromatic Lemongrass tea is a fabulous brew. Every tea lover must check out the tea from their collection. The most special thing about the tea is that it comes in a brew stick form. It makes it user friendly and each tea bag can be used multiple number of times.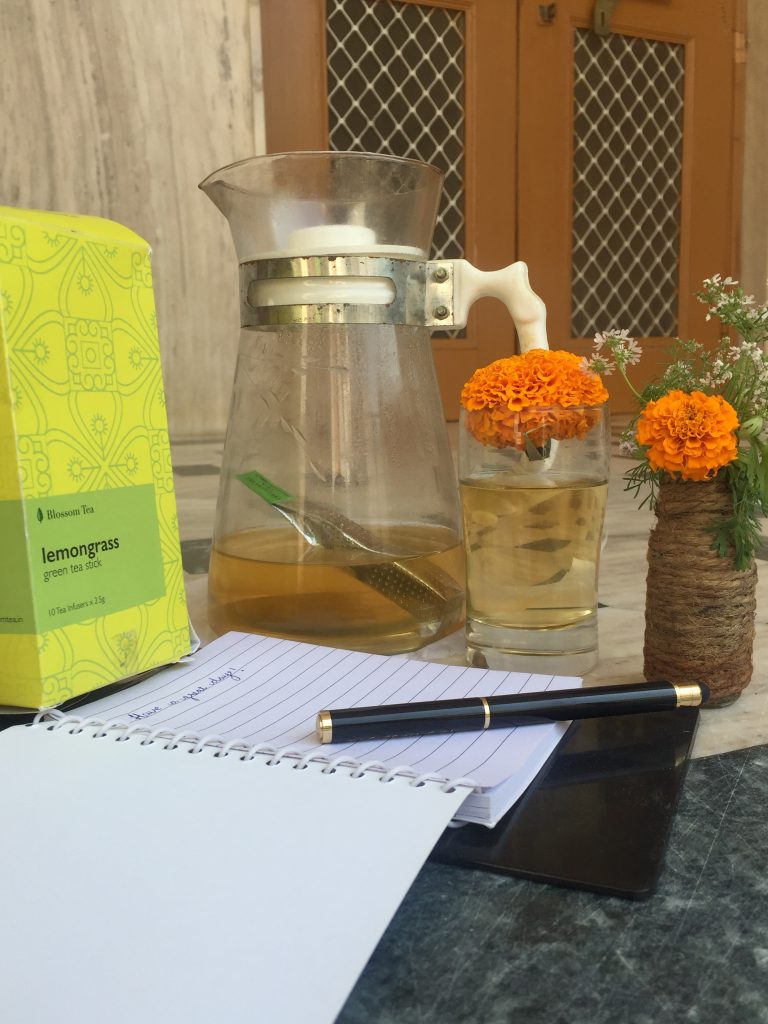 Benefits of lemon grass tea
It helps to boast immunity by improving the overall health of a person
It is soothing and warm so a must have during season change
It heals cold and cough
Anti –aging and detoxing
Lemon grass tea has great anti-oxidant properties
It relieves mood instantly
It is used as an disinfectant
How to brew lemon grass green tea?
Boil some water in a kettle. Keep a brew stick and let it brew for a minimum of 3 minutes. A healthy lemongrass brew is ready. Also we can add sugar, milk, lemon or honey as per our choice and flavour our tea accordingly.
I love chai a lot so I personally recommend adding green tea from Tokenz to our collection because of the creative option of keeping the tea in sealed bags and putting them in aluminium sticks. This increases the shelf life of any tea as they are not in direct contact with air. Also it can be used plenty of times unless and until the bag release all the flavours in the kettle.
Disclaimer – It is a sponsored post and written after using the products from the site. I have tasted the tea and also put the planters to use. They are adding calmness and earthy vibes to my home. For more gardening tips please check How to grow, propagate and take care of rose plants at home?