Khushwant Singh is my one of earliest read Indian author. He introduced me to the world of stories during school life and developed my first bonding towards the curiosity rising in the beginning, middle and end of a story. He is a legend in universe of story writing for me. His story Train to Pakistan is one of my personal favorite.
About the book – Kushwant Singh recreates childhood –
I received the book Khushwant Singh selects Best Indian Short Stories by Harpercollins India publishers in a quiz organized by them at twitter. getting the book along with a tote bag representing the book cover was a happy moment. I thank them and can't express my happiness towards it because bookish goodies makes me super happy.
The book is a compilation of short stories from different authors across India. Each story is unique and selected personally by renounced persons.
Ratings – 4/5
Buy the book here –
Stories – 26
Publishers – Harper Collins India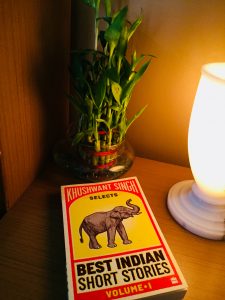 About the stories – The book is a collection of 26 short stories by different author selected by the beloved author, Khushwant Singh. These stories are unique, classy and handpicked. Every story have a different charisma, the book made me enjoy different flavors of Indian literature at one place. Some stories were so insightful on caste marriage and love, that they wrenched my heart. Love is truly the best feeling in the word, it is selfless. These stories will make everyone realize the value of love.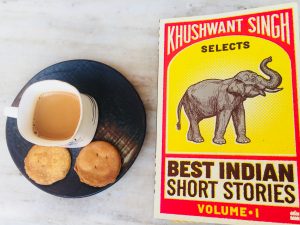 Disclaimer – It is not a sponsored post. The book review is written after reading the book. I wrote the review without the influence of anyone. I recommend this books to readers who love to read short stories or want to read something captivating during free hours of metro ride or office hours. Also check the review of book The Last Color on blog.