Happiness is having a special limited edition Jacket poster book –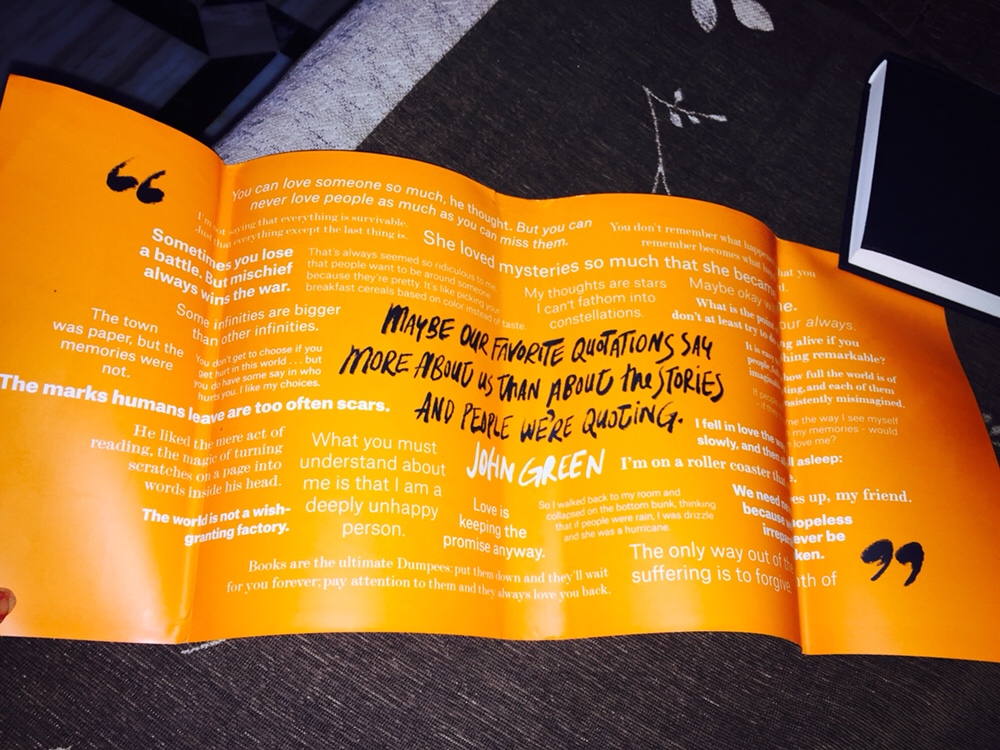 John Green have magic in his words, and after reading TFIOS and Paper Towns I started falling for the author, so when I saw updates about his new book release I wanted to read it badly. I got this book as a prize in a twitter quiz related to John Green sponsored by Penguin India . This book Turtles All The Way Down is a special Limited edition Jacket poster with a Hardcover. I love keeping hardcover in my collection for my dream come true soon bookshelf.
Turtles All The Way Down By John Green
The story Turtles All The Way Down revolves around the main characters Aza, Daisy, Davis and a luxurious property that is handed over to a lizard after the death of Mr. Pickett, I know you must be confused about What I am saying so what you have to actually do is Just read the book and find out, No way that I will post a biased review to clear your confusion and mark my words you won't regret reading the love story at all.I loved the role of characters because some of had a secret blog ( which is my dream too) and some of them are fan fiction writers on Star Wars. It made me to connect with the characters. I had my heart with Noah the little one who was mostly crying throughout the book, can feel his pain though. In the starting I told John Green writes magic, so in the book there are some of my favourite magical lines which touched my heartstrings which I am sharing here –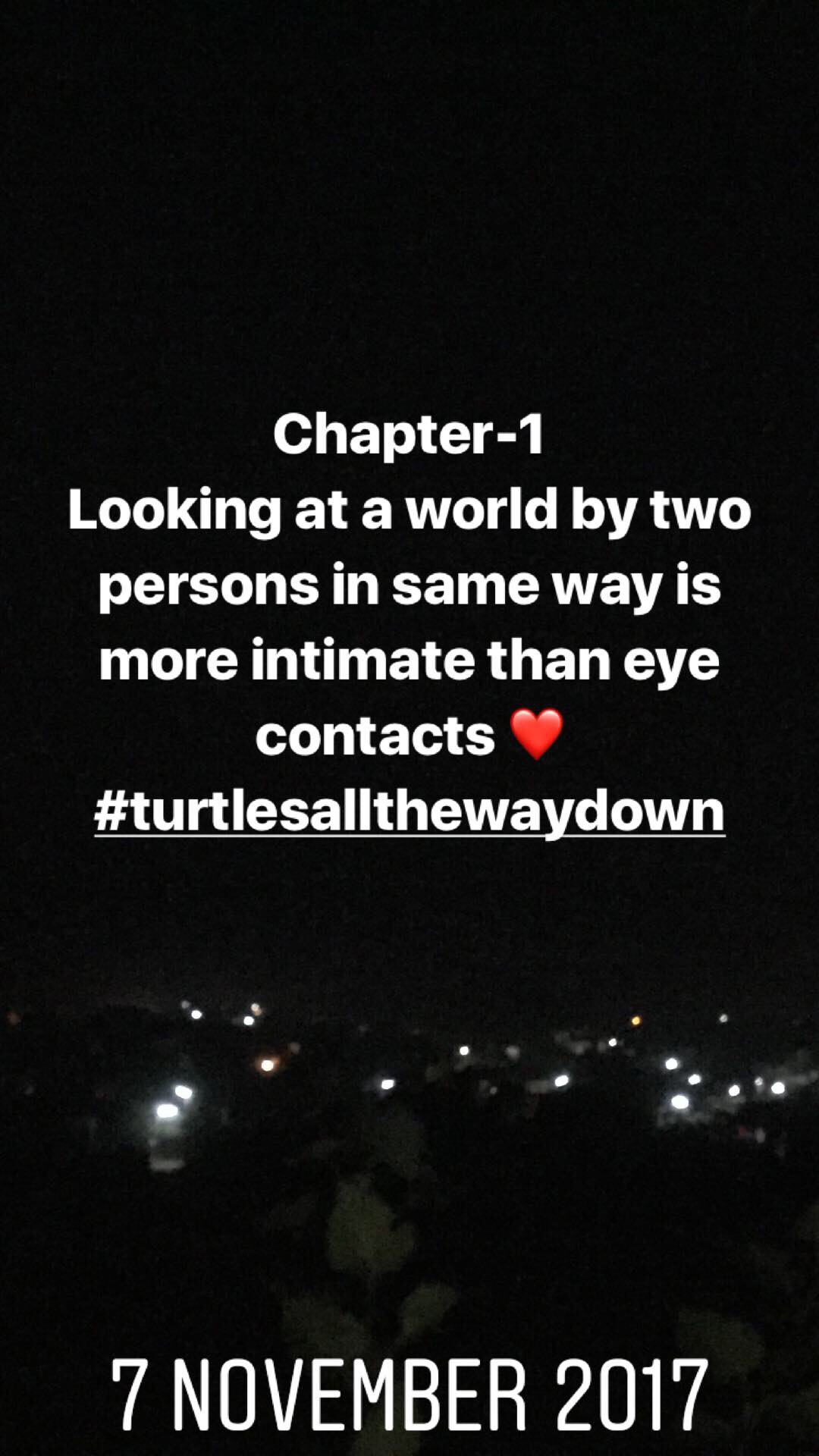 I felt attached with this quote from the first chapter, the photo backside was clicked by me on a night out where everything was calm and just the lights twinkled.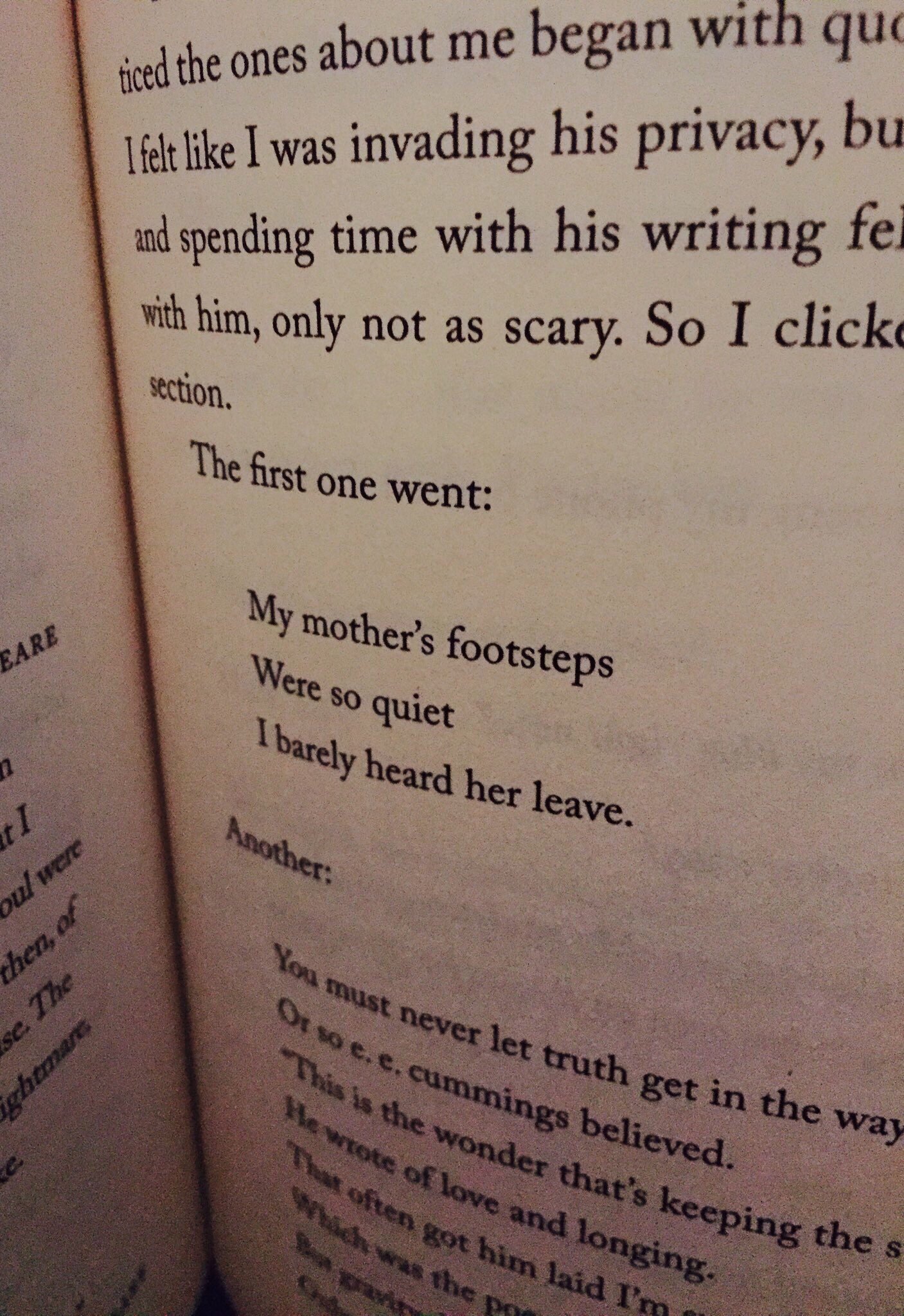 These lines my mother's footstep ones these touched me so much that I couldn't stop myself from clicking it, because it is so true in many sense, among thousands of woman it is easy for me to close my eyes and identify my mother just with the noise of her anklets,those anklets are like a routine to me so this quote is so apt that whenever mom comes and go we get their presence but when they leave foe the last time they just don't let us know and go all of a sudden without making any noise so that we don't stop them. This was very emotional for me . So I will say go grab your copies of the book and personally enjoy reading them, sharing every quote here isn't possible for me.
About the book –
Name – Turtles All The Way Down
Author – John Green – #1 International, Sunday Times and New York Times Bestseller
Pages – 286
Price – U.K £ 14.99
Ratings – 5/5
Buy the book here –