Book – Job Be Damned
Author – Rishi Piparaiya
Publisher – Harpercollins Publishers India
Genre – Business Management
My Ratings – 4/5
Get the book here –
( also available as ebook )
Other books by the Author – Aisle be Damned ( a national best seller)
Disclaimer – I got the review copy by Vivek Tejuja, I have read the book myself and written the review without the influence of anyone.
Book Review – Job Be Damned 
As in our domestic life we seek for complete nutrition in balanced diet similarly the book Job Be Damned is one complete package for grabbing all the nutrients and proteins into our professional life. It will take away all the doubts that we have in our mind and make us clear about what we are doing ? How to do maximum utilization of our skills by investing them at the right place?
The book has a newspaper print cover which attracted me in the place. I have a master degree in business administration subject so it was really very easy for me to understand what the author had to convey. I enjoyed reading it throughout without any doubts. Loved the humor approach used by the author.It made me feel connected with the book whenever I felt a little like giving up.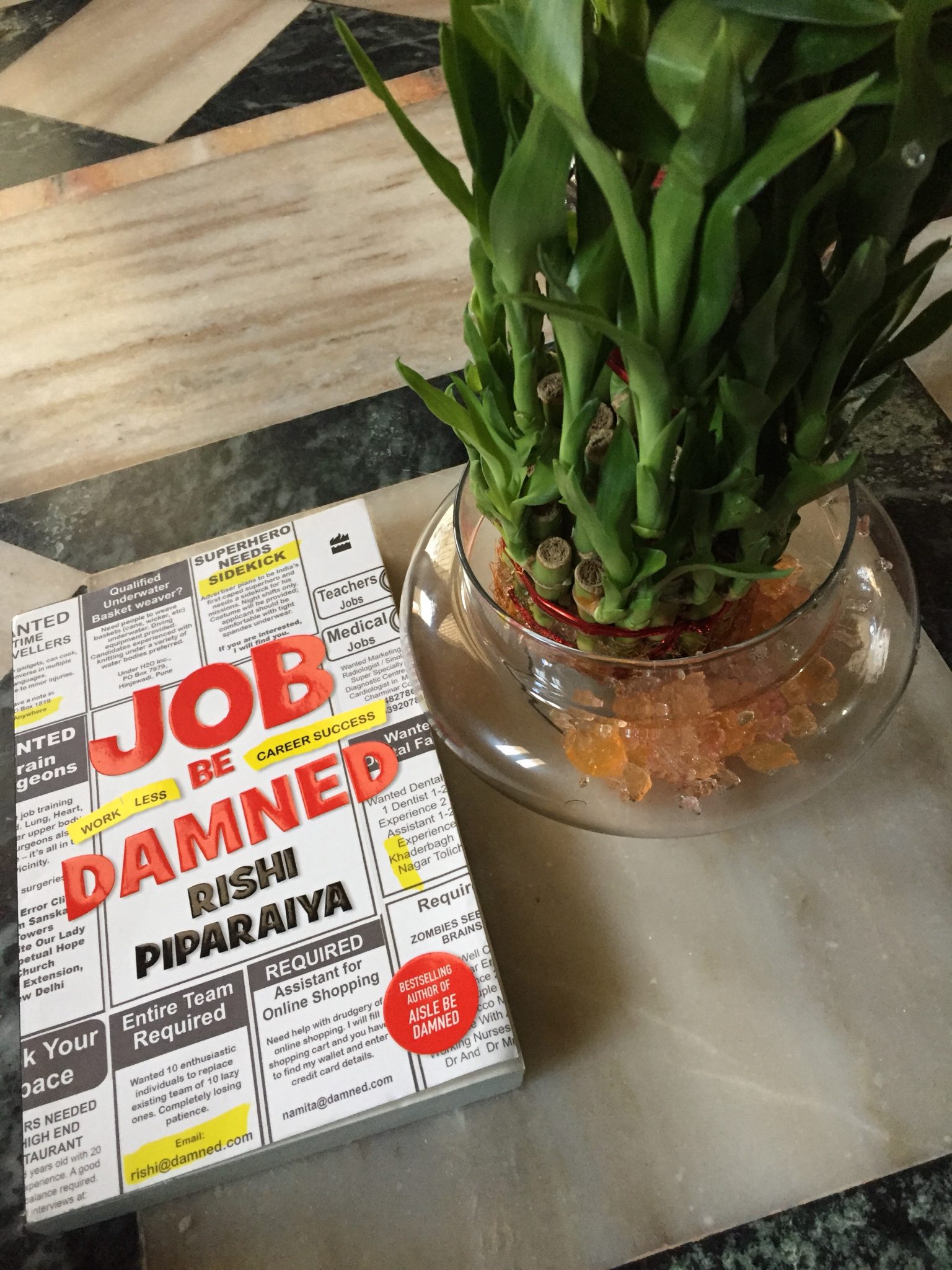 The book is easy to read but I am sure the author Rishi Piparaiya did a great deal of hard work to make it easy and understandable for us.  I loved the explanation approach using highlighting words and charts by the author. It caught my attention and made me concentrate more on the key areas.
Now that I have read the book and If anytime I face any problem in my work life I am going to open the page and head over straight to my areas of concern.
Everyone does handwork but very few have that talent to apply that hard work at the right place and the book is the one which will guide you in finding out your skills and investing them in the right place. Smart work is always greater than hard work.
Want to check more about some good books ? Then check some of my favorite books reviewed