Winter is here and so are winter delicacies. In today's post We are bringing Rajasthani style haldi ki sabzi recipe for our readers. It has been in demand from a long time.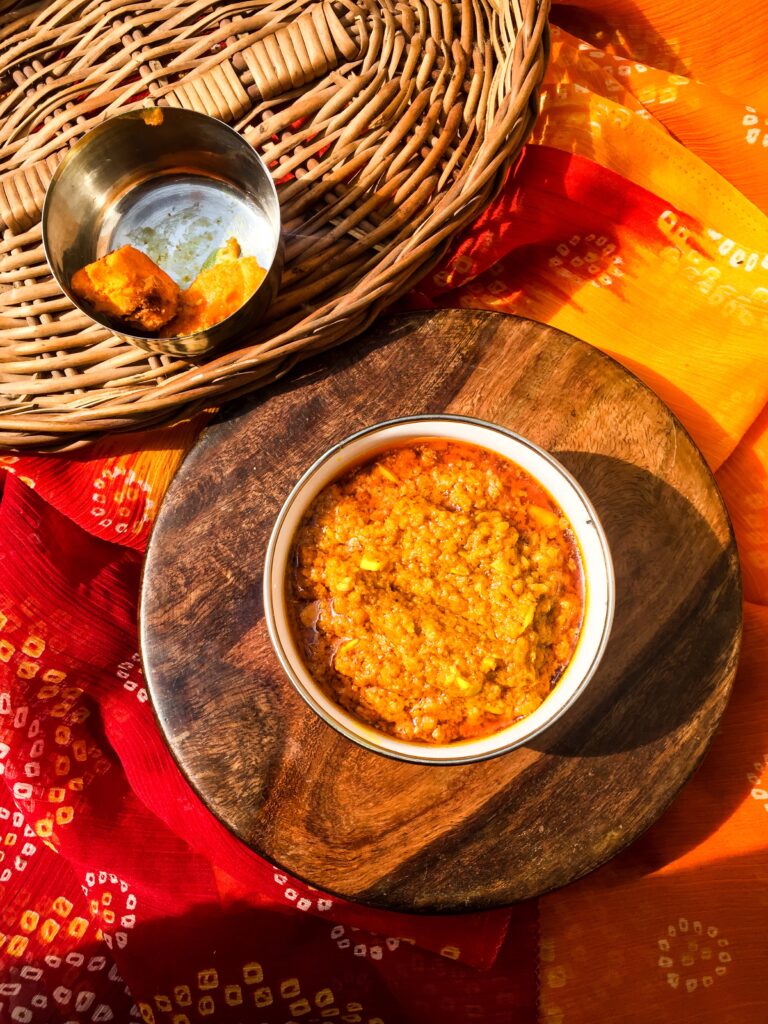 During winters we get raw turmeric. The turmeric spice is considered as an auspicious spice in India. It has got numerous health benefits. The product is used in Indian marriages by brides and groom for the natural glowing skin. Golden latte milk is used as a royal drink which contains milk, dry fruits powder and haldi. It treats common cold and cough. Haldi is an immunity booster spice, antibiotic, anti fungal and a natural source of golden yellow color in food.
How to make Rajasthani style haldi ki sabzi in a healthy and easy way
1. Peel the skin of haldi and then grate it.
2. Heat ghee in a pan and add the grated haldi mixture, cook it for 15-20 minutes on a medium flame. When ghee starts separating from the sides, keep the flame on low.
3. Take curd in a bowl, add red chilli powder, salt, sugar, and coriander powder to it. Add this curd gravy into the cooked haldi. Keep stirring the curd mixing it with haldi so that the curd does not curdle. Stir it till the gravy gets a boil.
4. Cook it on low flame for 15-20 minutes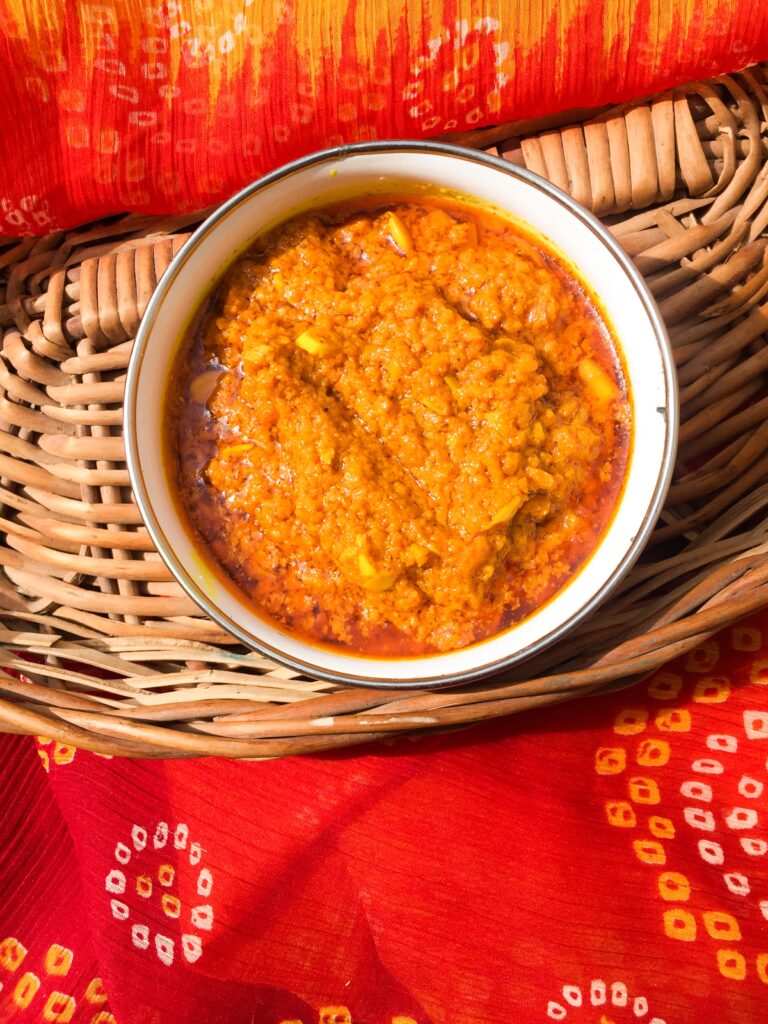 The sabzi is ready. It stays fresh for 7-8 days. We can add boiled peas or paneer cubes or any other vegetable like boiled potato or boiled cauliflower to it and eat accordingly or eat it raw. It tastes delicious and keeps away from the seasonal flu and many other diseases.
For a Royal presentation add few fried cashew nuts in ghee to the gravy. Also you can add soaked raisins to it. They both combine very well with the gravy.
Do not be a miser and add equal amount of ghee, curd and turmeric. The ratio is 1:1:1 .
Ghee and curd are essential elements of this sabzi. Haldi has heating properties in it, which increases the hear if eaten without ghee or curd. So we have to consume it with ghee and curd to balance heat and control the vaat, pitta and kapha dosha for better digestion.