When life gives you sunny days and desi roses, make gulkand at home and enjoy the deliciousness throughout the year. It is a natural mouth freshener.
Roses are known for their cooling factor. They are refreshing, natural antacid and leaves a calm effect on mind and body. The gulkand is best enjoyed during the summer season after meals, with a cup of milk or water to receive the maximum healing properties. And also the magic of Gulkand is that if you missed taking your meal on time, or had a long night. The next morning if you wake up with hangover then gulkand is the thing you should take as first thing in the morning.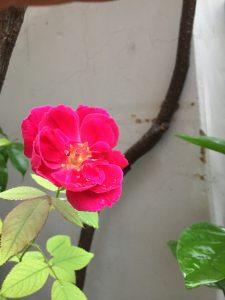 I ate the rose jam a lot during childhood days. I got my natural gulkand box from Pushkar, the city is famous for best roses. On growing up I started to realize the sugar intake and the side effects it could leave on my health so I thought of making it at home. I replaced sugar with mishri and honey and tried my own recipe. It is easy and healthy now. Also I have to not worry about intake of sugar now
Recipe of making gulkand at home –
1. Desi gulab petals ( Rose petals ) – 200 grams
2. Honey – 2 tbsp
3. Mishri – 2 tbsp
4. Fennel seeds ( saunf ) – 2 tsp
5. Cardamom ( Ealichi ) ( Optional ) – 2 pieces powdered

Collect fresh petals of roses, wash them thoroughly and then dry on a muslin cloth.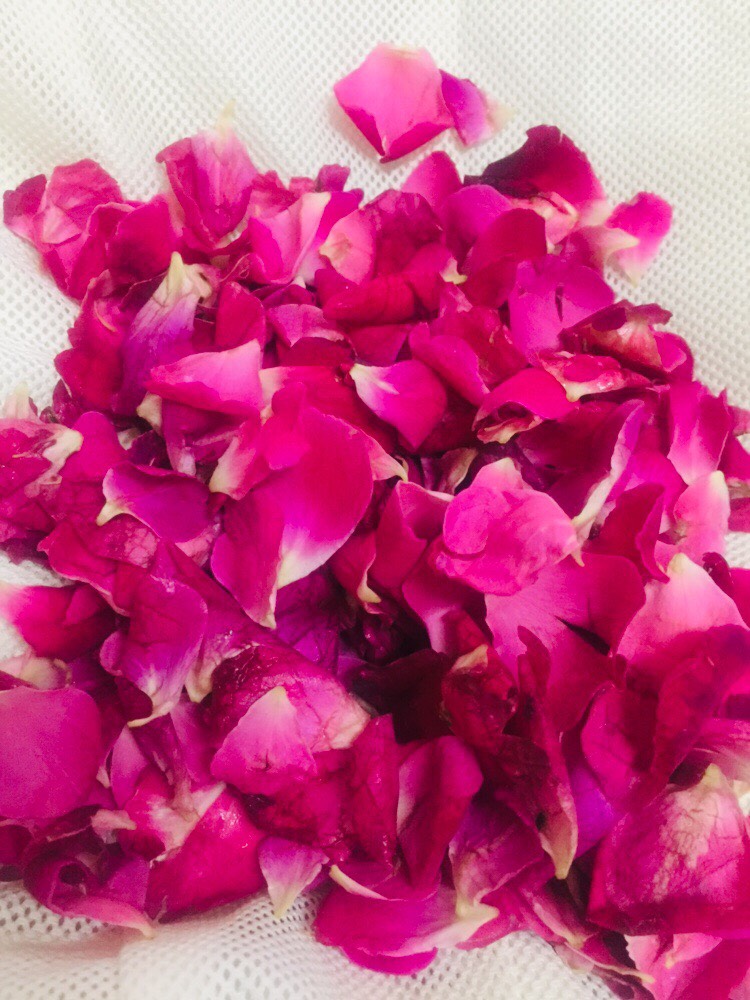 Take a glass bowl. Add petals of roses in a layer, garnish it with saunf, elaichi, honey and then add a layer of mishri.
Repeat it up to 5-6 layers and then keep the bowl under sun rays for 3-5 days. It will help the petals to ferment with the crystallization of sugar by natural heat.
The texture of the petals will first dry, then start changing the color and at last turn into a shade of brown.
Desi gulkand is ready, it can be stored at a cool temperature in refrigerator for a year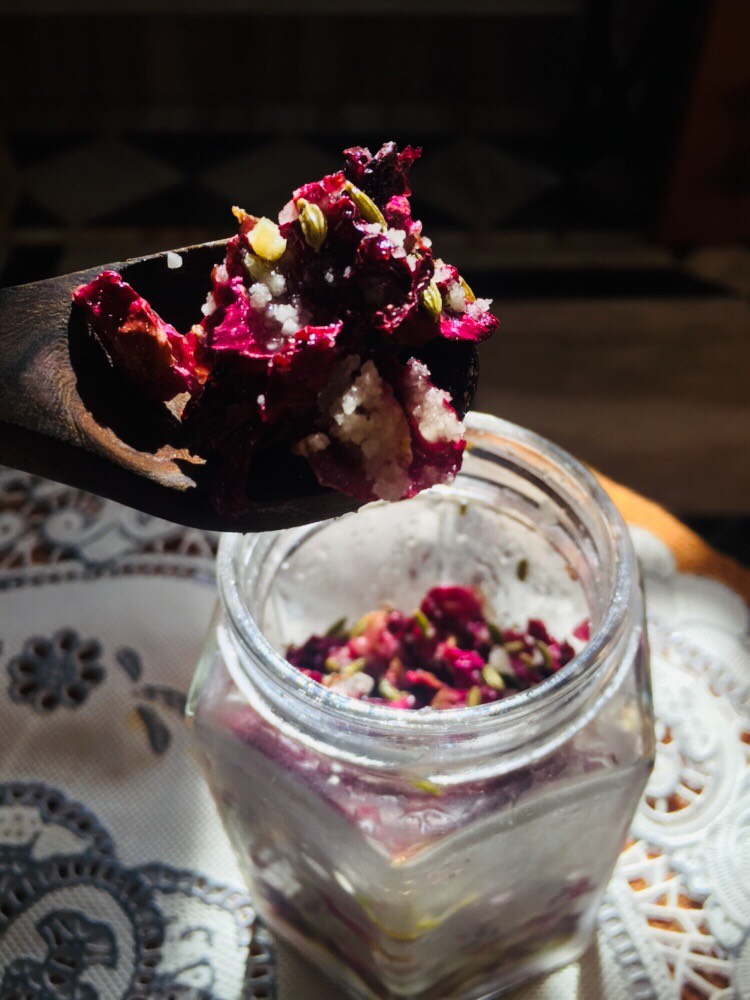 You can also check my post on complete guide to growing, planting and propagating rose plants at home.