Enid Blyton is a must read author for children
Enid Blyton is well known children books author. She is one of my favorite for always bringing up the good in her books. This adds discipline to little ones life. We are what we read or hear. And her books invite good habits covered up in a stylish way, this attracts kids to be sincere in life. Her famous works include secret seven, famous five, the wishing chair etc.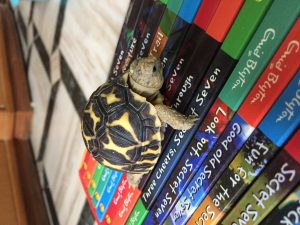 secret seven series box set review
Secret Seven series describes some awesome adventures carried on by a team of secret 7 school friends. They create a secret team to help the society on their own. I loved Scamper a dog in the series. Jack and Susie reminds me of the naughty – hate relationship I share with my brother. We fight like them but like Susie I am not the one who is interested in others business.

This book series is a must read for children during the coming summer vacation. If your kid loves reading then must add it to bedtime story reads collection. These are 15 books which means 15 adventures stories playing in front of eyes one for everyday. The secret seven Series is surely going to motivate your kid to be active in life. It adds indulgences in some quality work then simply sitting in front of TV or playing games on phone.
Tree houses, lemonade and fragrance of those freshly baked lemon bread inspires me to eat healthy fresh food. It develops a good message among kids to avoid packaged foodstuff like chips and colas.

The book also highlights love for animals by making Scamper an important member in their team. This took me back to happy times when I spent times with my friends playing, and reading books. The secret Seven adventures will make your kid go on detective mode too. This holiday season buy your kids the Secret Seven Series instead of video games or chocolates. 
Also check my favorite quotes from Turtles All The Way Down Poster by John Green here
Book – secret seven series box set
Genre – Children Fiction
Author – Enid Blyton
Publisher – Hachette India
Buy the book here –
My ratings – 5/5