Memories stays Forever
Memories, they stay with us forever and the bonding related to them gets more strong with time. Do you remember your  childhood when you were infant baby playing in your mom arms ?
No, we don't remember that. We forget it because we were too little to keep hold of those moments than but what our parents do is they keep track of the one year old us or two-year old us in form of securing our childhood toys, 2-3 of our dresses, and some pictures or frames in which we pose like a star.
And when we are grown up we look at those pictures, frames and our childhood dresses, we realise how we looked then.
We thank our parents for keeping those moments albumed for us.
Earlier photos weren't much in trend but presently we have photos for every occasion. There are pictures on friendship, relationship,  marriage, pre wedding shoot, Bride To Be , Travel, food and what not?
And What I do is I collect all pictures, and frame them to an album so it stays with me lifelong. I experienced amazing service of Canvas Champ and here is my review on their services.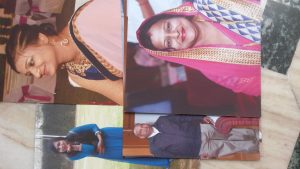 About Canvas Champ India
Memories on Canvas. Yes, Canvas Champ India Online is a platform where they print photos with beautiful glossy or matte prints with amazing quality and a wide range of options are available for the size.
It offers canvas prints, framed prints and photos prints in different sizes.
We have to select suitable prints, size of our choice and then we can even select the quality of paper be it metallic or matte paper and place our order. They offer bulk order services too and there are amazing monsoon offers on the site now.
The new print of metal and lustre will be coming soon on their page.
They assure 100% quality, customer service at best, fasts shipping and lowest price.
These are the options available for choice of size –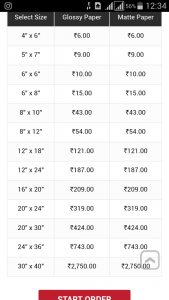 Apart from this the Canvas Champ prints starts on their site just at 299 and there are beautiful gifting options for occasions like Mother's Day etc.
I loved the idea of creating calendar with family pictures or any personal pictures of choice over it and place it over my living room so that it makes our bonding strong with the family seeing those happy faces.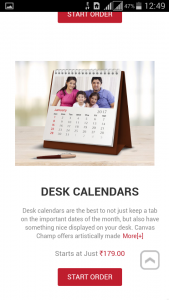 Quality Assurance with Canvas Champ Online
Durable
Waterproof
Frameless
UV protection
Beautiful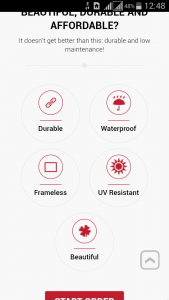 Reach them Here –
Disclaimer – It is a sponsored post but the views are totally personal and I adore the brand Canvas Champ India for their creative gifting options related to photos.