The newly launched brand World of EK by Ekta Kapoor includes Indian wear range, handmade incenses, serve ware, home linen and Jewellery. Their initiative is to Bring India Home the best of home decor and other useful products at best price. I have grown up watching daily soaps directed by the fashion icon Ekta Ji. She is style diva and her choice of clothing is always perfect. Every time an actress wear a jewellery paired up with some Indian wear, it gets viral among the household ladies. So I explored and tried something from the brand myself.
I personally adore their serve ware collection. They are antique and looks stunning in modern kitchen. I have added copper ware cup and jug to my collection. The product came in beautiful packaging with care instructions by the brand. This ensures long life of the product.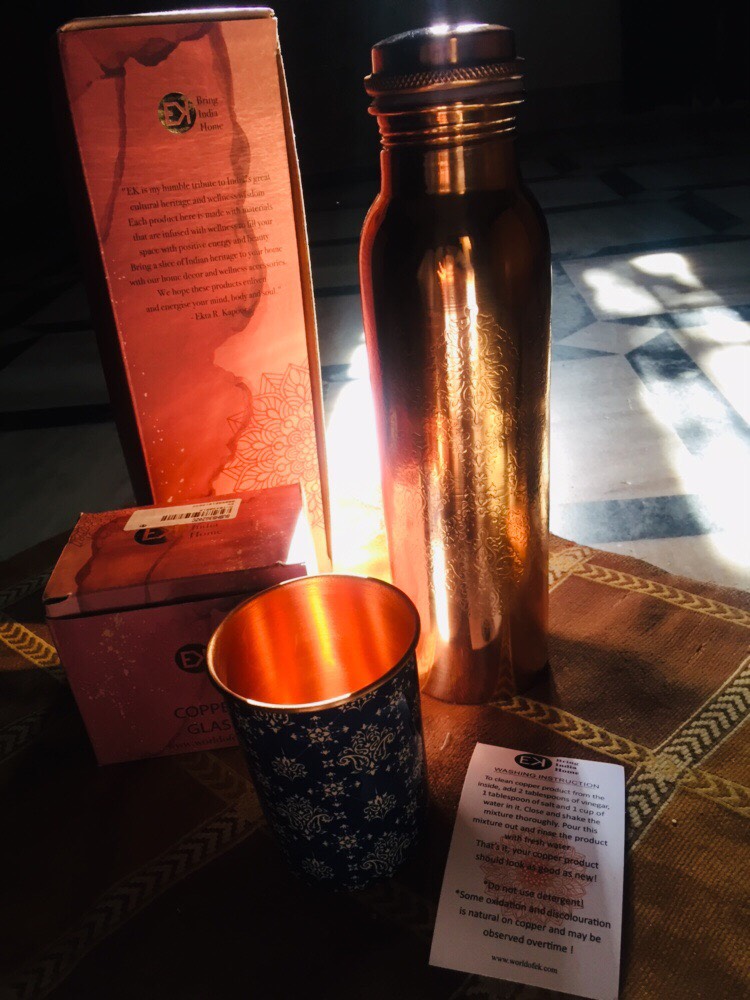 Benefits of drinking copper charged water
Copper vessels contain many minerals in it. So when one store water in copper utensils, it gets charged with them. Drinking this water during winter season helps in keeping the body warm and providing many micro nutrients. It helps in keeping vata, pitta and kapha in balance. As per Ayurveda one must start the morning drinking a glass of water kept in copper utensils. This will change the way our body reacts to normal flu and other seasonal based viral.
Drinking water in copper ware is a healthy habit everyone can adapt in their life. Keeping copper utensils is very important as it may get oxidized when in contact with air. So it requires timely cleaning. I usually clean my copper utensils every once a week. Do not drink copper water during the warm months as it may react to body due to heat.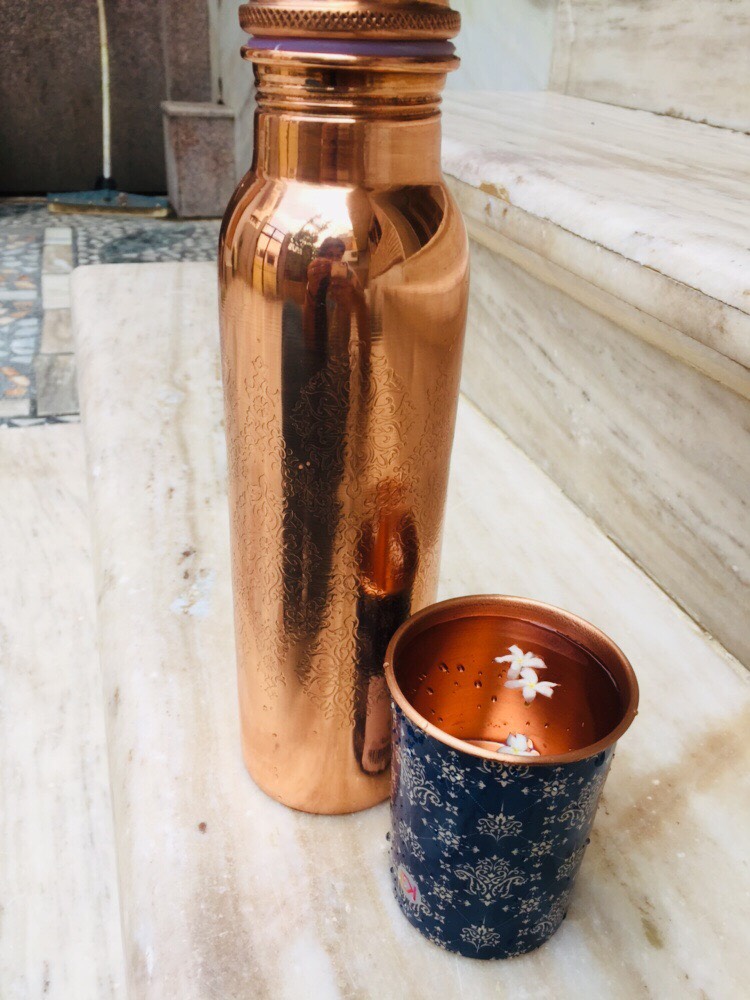 Advice on how to keep your copper utensils clean –
Take 2 tablespoon of vinegar, 1 teaspoon of salt and 1 cup water into it. Close the lid and shake and apply the layer of the solution generously everywhere.
Pour this mixture out after some time and wash with normal water. The product start looking as good as new .
Only thing that we need to keep in mind while putting copper ware to use is that we have to keep cleaning it regularly. This ensures proper handling of the bottle. When the oxidized product doesn't get regular cleaning it may become difficult to get it cleaned in the long run.
Bring India Home with EK by Ekta Kapoor
I enjoy silhouette experiences. Sitting by the window side reading my favorite book. Some soft music in the background and incense fragrance adding up the freshness to the atmosphere. Home is part of my routine. So adding beauty to my home with Copperware is a joyous experience. I am looking forward to buying those trendy bed sheet and jewelry for myself. You can also check my review of Best place to shop for handcrafted products online.
Disclaimer – The review is unbiased.