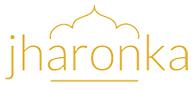 I love drapping Handlooms Saree, and as a woman I can say  that it is my all time favorite outfit. Saree represents as National outfit for woman of India and also a lady looks most gorgeous in perfectly draped saree. We can wear it casually, on parties, on formal functions and even on dates.
My love for the outfit is never ending and I love collecting the best handmade and comfortable Sarees and in my hunt of searching the best one fabric for the dress material, I reached to,   Jharonka Handlooms which had amazing collection of handmade sarees
 First word that came to my mind after checking their collection is Mind blowing. I wanted to have all those antinque sarees in my wardrobe. Their stoles and scarfs were very unique. I was drooled to see, and all my hunt was satisfied now.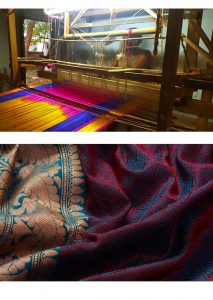 Handlooms are the soul of Indian clothing lifestyle, Indian clothes are world famous and the artist who weave beautiful painting on such clothing's with Culture representating the country is very close to my heart. I will love handmade products over the machinery ones because I am attached to the love clinged to the threads while making them.
On the website I found very lovely handmade designs and best of all the states. The website have different corners such as Home, saree's, Dupattas & stoles, Brands and About section which is very appealing
The featured brands on the website are –
More about Jharonka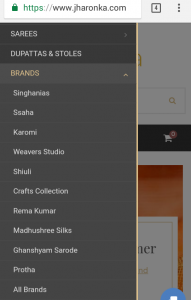 Apart from famous brand the highlight of the website is its appealing Home page , dividing and classifying everything making easy for us to search what we need –
1.Heritage Handlooms ( A Royal collection from Singhanias ) – This section contains all the ethinic wear sarees from the collection of Sailesh Singhania and look so  traditional that one feel like a Queen when she puts on any from this collection.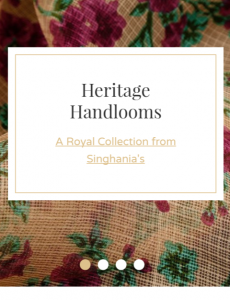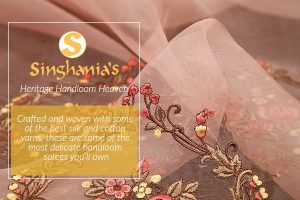 Sambalpuri & Kotpad silks

( Original handlooms from Orissa ) – This section is my favorite, I found very unique sarees under it, which are directly brought here from the handlooms of Orissa.
Dupattas & Stoles

( Hand woven, Hand dyed & Hand block printed ) – I am damn crazy for stoles and dupattas. They contain many beautiful stoles which contains handwoven embroidery on them, some are dyed with hands so their color is so vibrant and breathtaking. Check them and add them to your collection before they are out of stock.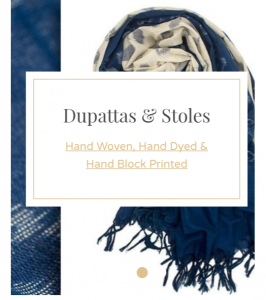 Colors of Summer

 ( Exclusive, linen, khadi and cotton Sarees) – Ufff, it is hot but this doesn't mean we should stop looking stylish especially when jharonka have got for us most comfortable and stylish sarees in elegant fabrics. So this summer no hot weather blues just style and flaunt your swag with their collection, they care for us in their own way. These sarees are airy and soft.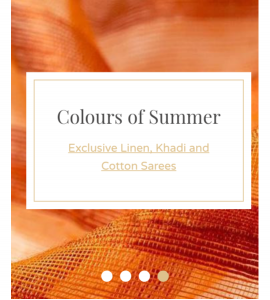 They undergo whereas checks for the products we order from them. So we can be sure of the exceptional quality with them.
They sell the products directly to us, without any wholesaler or retailer in between, this reduces the cost of them and we can afford luxury at fair price.
Address – G-1502, Lotus Business park, Goregaon, East, Mumbai
Mail – [email protected]
Contact – +91- 8452999104
Disclaimer – This is a sponsored post by Craftsvilla for Jharonka, but all the views are straight from the heart and personal.