Looking for a perfect coffee recipe for skin care ? Well, your hunt is over with Mcaffeine. The brand as the name indicates is specialized in providing various coffee based face, body and hair care products. Taking care of skin step by step is a long procedure. Mcaffeine provides complete skin care products like cleanser, scrub, serum and face cream or scrub, body massage oil and body butter, body shower gels and coffee bean shaped soaps ( they have all my heart ) . This makes my one place destination to shop complete bath essentials and face care routine products.
Earlier I have tried Mcaffeine Jade Roller and I am happy with the quality of that a lot. I use it to do my face yoga strokes and feel healthy on face skin.
Getting suntanned during summer is frequent. I stay at Rajasthan. This place is the warmest place of the country. Heat is harsh here and when it falls directly on the skin, it burn or tan the skin. Therefore specific skincare is required to keep the body glowing. Here is my review of Body toning and polishing kit which is perfect set for complete body care routine.
Mcaffeine Body toning and polishing kit review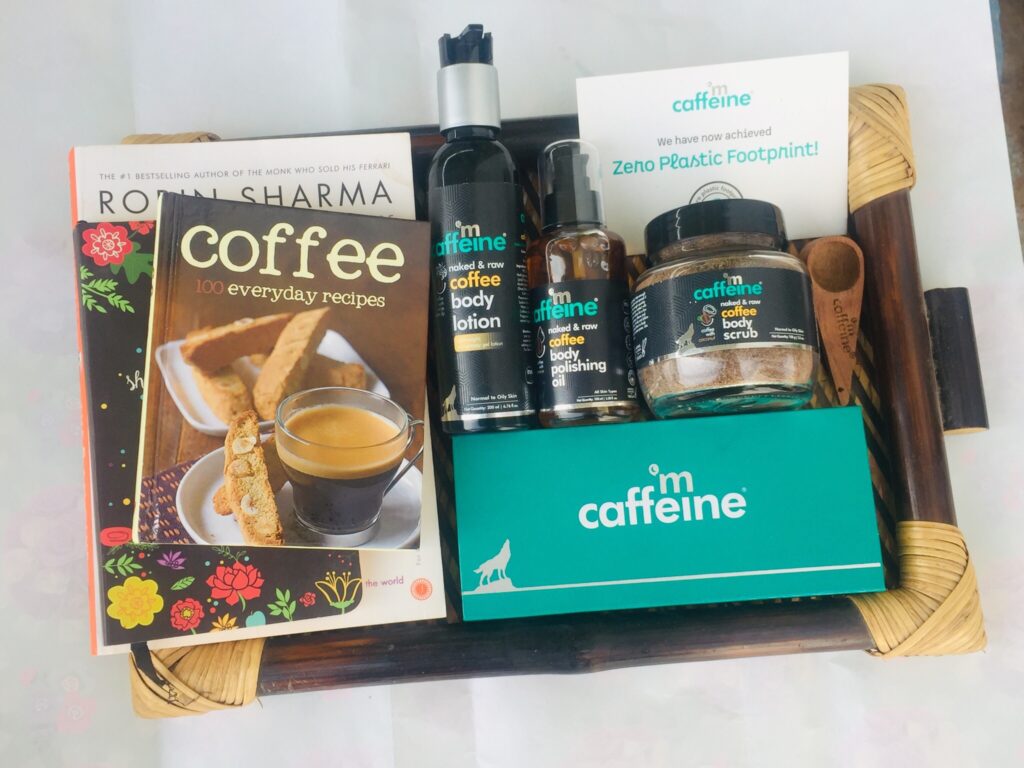 Well if you are a coffee lover like me than trying this complete body care kit is a must . It smells of freshly grounded coffee, works amazing on skin and is scientifically formulated keeping in the mind the requirements of all types of skin. Indulge yourself in coffee bath and pamper your skin at the comfort of home . This coffee body kit is also savior for making my body glow for that last minute date plans.
It includes body scrub, body butter and body polishing oil. Buy it here .
Body Scrub –
This coffee and coconut scrub nourishes the body, It is finely powdered and doesn't dry the skin. I use it twice a week and yes, it takes away sun tan with regular usage.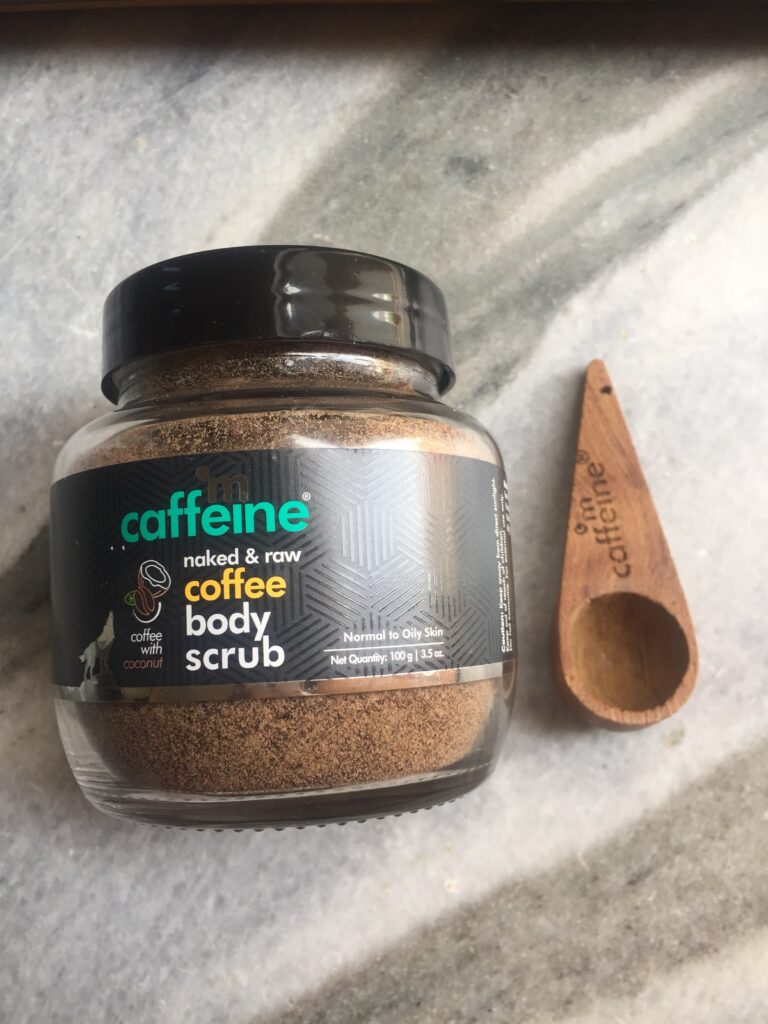 Body Butter
Beautiful consistency, this body butter is perfect for those whose skin dries out a lot. It softens the skin leaving a smoothness on the skin.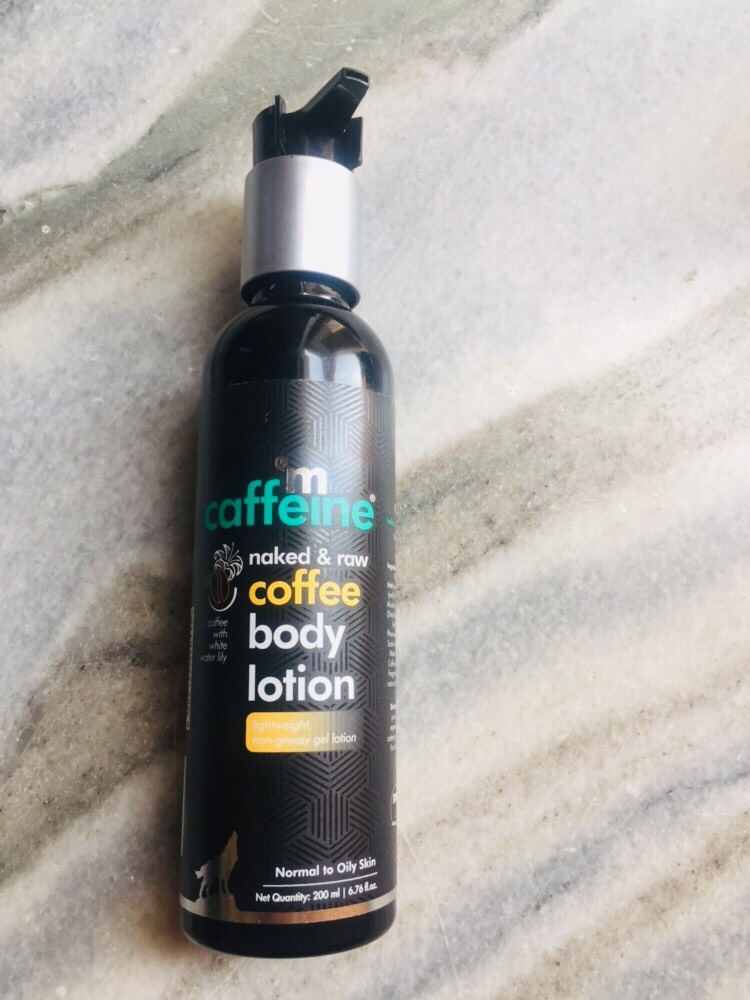 Body polishing oil
This is a love potion, When I tried this body oil I actually got the compliments that my skin is shining. I massage it all over my body and it helps in soothing and bringing out anti aging effects on skin. Overall after the use of scrub body butter and body oil, I recommend this for routine. It helps to vanish the tan with regular use also minimizes the pores by cellulite reduction or stretch marks.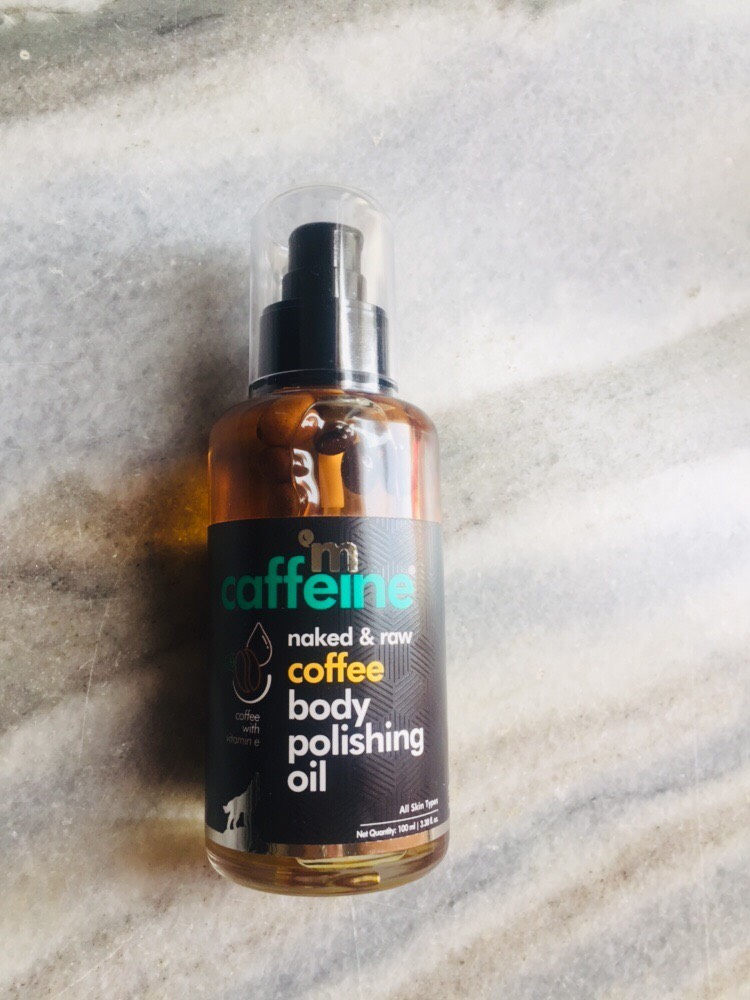 What I like about the brand, Mcaffeine ?

Brand is environmental friendly. The container it uses are glass bottles. They can be reused. It helps me to trust the brand quality a little more. If the brand doesn't risk the environment it won't risk our skin too. Also the brand is certified with CPCB ( Central Pollution Control Board ) as Zero Plastic Footprint. It aims to recycle 76375 Kg of plastic between July 2019 to July 2022.
DIY to reuse glass bottles –
Wash the glass bottles and add your homemade ubtan or scrub granulated to it. I prefer adding essential oil or cold pressed to it. Voila, use it twice a week.You can also add dry orange peel powder, green tea powder, rose powder, sugar and other oils to it .
Wash the glass bottles and add fresh flowers to it everyday. Keep in at the center table of your home. Tada, the space looks vibrant now.
Reuse the bottles to propagate succulents, or cuttings by adding water and or other stems to it.
Reuse the bottles in kitchen or for storing other house essentials.