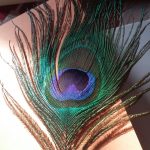 Life is beautiful and every beautiful thing comes with so many good and bad moments. The good moments makes us happy and the bad moments gives us lessons to stop a little, think and move on cautiously in life.
I believe in God and follow his instructions wisely, the best lesson life has given me is to be kind.
Here are some of the self realisation quotes that I have learned in my life –
God is a teacher, he teaches us so many things in life. Many times it happens with me that I want a thing in life and if God stops me or gives me two-three hints to stop achieving thing, no matter how difficult it is for me to stop doing that particular thing but I will give it a try and slowly take it out of my mind because I believe everything happens for a good reason.

Whatever happened, happened for a good reason, whatever will be happening will happen for a good reason. Don't regret for what you did in past, and don't worry for your future. Just live in the present and enjoy it.

Whenever you do any work and if you get any negative feeling about it then please take a minute to think about it. Talk about the work to your parents, talk to friends and talk to strangers. Don't think that you can handle things in future, because nothing can happen against destiny and if you talk now, you will be out of the future trouble without any pain, Undiscussed and unplanned negative things will always give you pain.

There is nothing like breakups or I can't live without that person in life. I loved my dog very much but when he left the world of a serious disease I realised that It was good for him else he would be in pain so I know moving on takes time in life but it is always like My karma with that person in this life is over or was meant to be only for one or two years so why I am worrying, life is a surprise if something is there that made me happy now then there will be many more such things in future which can make me more happy and feel content.

Have faith in parents they gave us birth so no one can make us more comfortable than them. Develop a friendship with your parents and start sharing things with them before they become too difficult to handle. Parents love is the most powerful medicine that can heal us and take us out of any bad journey even before we think to travel on that path.