Beautiful lips are like wine, they give you a hangover just with a smile.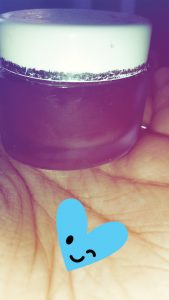 Hello friends, recently I got a box of fresh Cherries from Himachal. Getting to eat fresh cherry berries on a hot summer day is totally bliss. In Rajasthan mostly I get the refrigerated cherries so they don't taste as good as I actually expect them to taste but this box of cherries was very tangy and sweet. And looking at those rose colored dark red cherries I thought why not to make a lipscrub with them? And believe me it turned out so good and so I am sharing this DIY with you here.
Make it with me. Lips don't lie or I should say beautiful lips don't get caught when they lie.
DIY of the amazing Scrub –
Ingradients required to make the lipscrub –
So beauties collect all the ingradients and come back here.
A tea-spoon of sugar
2.Fresh Cherrries – 4-5 in number
1 tea- spoon honey
A pinch of some black salt

A tea spoon milk cream

A beautiful glass container

A note tag

A Marker pen
So I  am proceeding with the next steps of DIY hoping you came up here with all the ingradients I aksed you to collect.
Steps to make the lipscrub –
Step1. Crush the cherries, and take the juice out of them in a container.
Step2. Powder the sugar finely.
Step3. Add cream, powdered sugar, honey and black salt into the cherry juice.
Step4. Whisk it, till everything mingles completly into the juice.
Tada, It is ready
Now pour it into the glass Jar and store it in refrigerator for 3 months.
The creative part that I suggest is that take a marker and write on it Cherey Lip scrub and stick it on the container for it will look cute, isn't it ?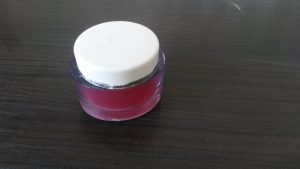 How to use the lipscrub –
Apply the scrub on lips and leave it for 4-5 minutes till it get dissolved into into them. Then use fingertips  to circulate it over. This will leave a beautiful red color on your lips with the moisture of honey and cream.
Use the scrub thrice a week in circular motion on the lips.
Do not be Harsh with the lips, it can hurt them.
And now smile with your baby soft red lips