Gardening is a therapy. It calms my mind. I live at Rajasthan, here the soil is not fertile for growing all types of plants. Getting chemical fertilizers from outside makes my hobby costly. During this lock down, I learned new things over social media. I learned to compost, make bio enzymes and use them as fertilizer for my plants and house. This is really a very good habit of composting our waste into something useful. It makes our plants healthy and greener. After following these 5 steps I never buy chemical compost and fertilizer from outside.

Here are the detailed description of the 5 environmental  friendly and pocket friendly fertilizer that I learned to make this year that made my garden plants healthy-

1. Aerobic Composting 

I started using my vegetables and fruits peels to compost. It is a process that reduce and recycle our kitchen waste into black gold. This black gold is very healthy compost for our plants. 
How to do – Arrange a layer of browns ( garden soil, coco-peat or cartoons ) Now place kitchen waste as it is, keep layering with soil or pre-made compost. Close it with a lid. Then stir it occasionally. Compost will be ready in 40 days. To improve the speed of process we can use a quick ferment-er like buttermilk.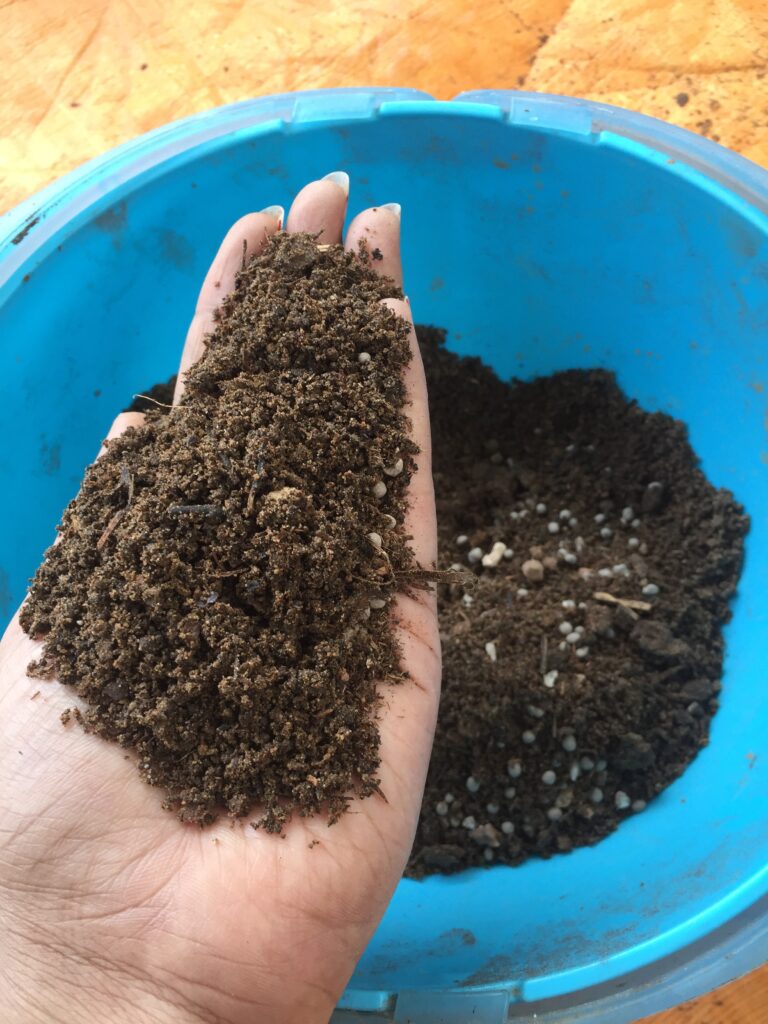 2. Making Bio Enzymes –
Bio enzyme kills the bacteria present in any surface by 100%. It is chemical free so a good shift to healthy living. Today our life revolves around a lot of chemical cleaners for our dishes, house, sink and toilets. We use chemicals like phenyl, colin, harpic etc to keep our home clean in domestic life. But these contains a lot of chemicals which does more harm than cleaning to our health. They also kill the bacteria and virus up to 99.99%. And that left out 0.1 % causes mutation of the existing virus when combined with other particles. So I decide to make my own bio enzyme cleaners. 
How to make bio enzyme– Take jaggery, citrus peels and water in ratio of 
1: 3:10 – 1 jaggery, 3 citrus peels and 10 water. 
Mix them all , keep them in an air tight lid. Release the gas once in a while. Bio enzyme will be ready in 3 months or when the citrus peels settle down. 
Strain it and store it in air tight bottles. We can also use this enzyme for our plants, cleaning surfaces, washing dishes, laundry, toilets, tiles or even use as a natural conditioner for our hair. It is a healthy habit that converts waste into useful liquid.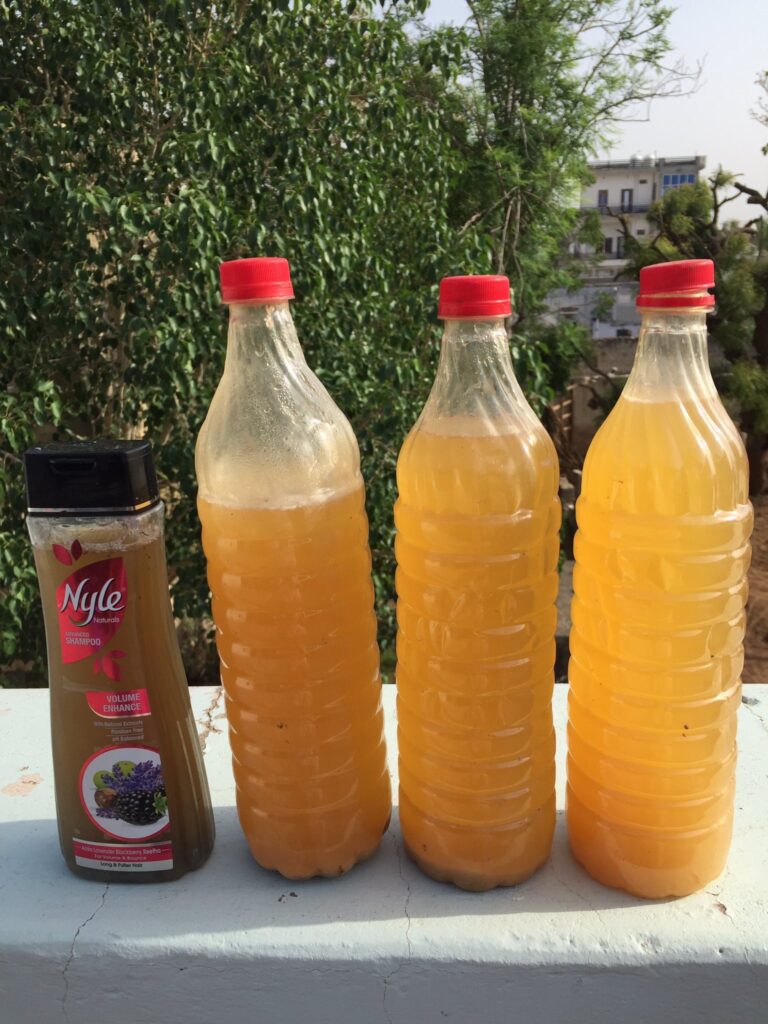 3. Growing vegetables at home in grow bags 

Grow bags are pocket friendly, healthy for root system of fruits and vegetables plants. They are easy to maintain. Grow bag isn't a fertilizer but works more than a fertilizer. It does not the clogged water stay in plant roots. I grown a lot of vegetables this year. I collected the seeds from my store bought vegetables, dried them and sown and fertilized them with cow dung and banana rice peel water. The produce was amazing, tasty and grown by myself. It kept me busy, the process amazed me and reduced mental stress.

4. Collecting water from kitchen

Many times we waste a lot of water in kitchen. Washing lentils , vegetables, fruits, soaking rice, boiling lentils water etc. I started collecting all this water which I use for washing, boiling or soaking the vegetables and fruits in a bucket. I use it to water my garden plants. This water is a wonderful source of micro nutrients for them. After following this routine, I was surprised to see my plants doing more healthy.

5. Making liquid fertilizer – 
I never throw Banana , onion and potato peels. I collect them in a bottle, fill with water and soak for 3 days covering with a lid. After 3 days my liquid fertilizer is ready. I use this on my plants after diluting in some more water. They are rich source of potassium and promotes fruiting and flowering in plants. And this works like magic for plants which are growing slow. 
I collect boiled rice water, mix it with plain water and keep it closed for three days. I use it to enhance the growth of my vegetable vines.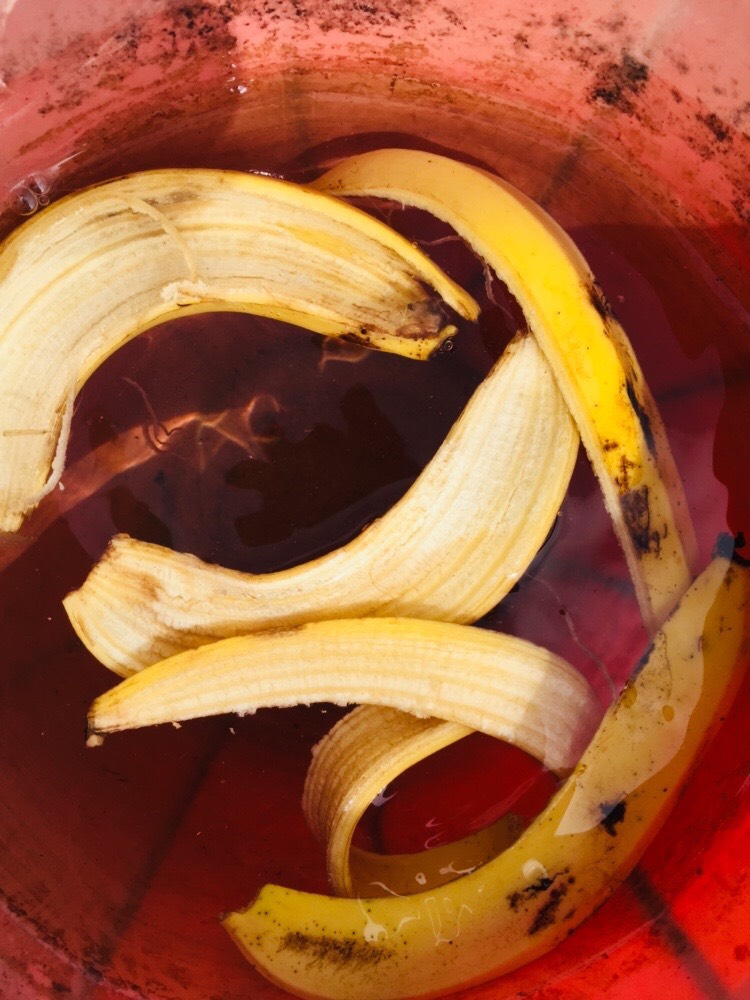 With these easy habits my garden is doing a lot more healthy.I stopped using any outside fertilizer on my plants. This is a cost effective remedy to maintain a green space at the comfort of home. If you try any of these or want to more about anything please feel free to ask me in the comment section below. Believe me these 5 habits will make your plants go bushier and healthy at no cost. 
'This post is a part of Blogchatter Half Marathon'